Finer By Nature
Regular price
Sale price
£5.59
Unit price
per
Sale
Sold out
Share
Sheep Fat Cubes with Garlic or Seaweed – A natural food supplement for your dog. Presented in in liquid form for ease of use and application.  Contains vitamin E and F and is ideal for skin and coat health. In addition Sheep Fat is beneficial to digestion and can help when diarrhoea strikes
Sheep fat is ideal for fussy eaters but being a fat has a high calorific value and could cause obesity if over fed.
For dogs, fat is energy and for working and sporting dogs our sheep fat can provide a good source of energy. 840Kcal per 100g
Features
Perfect for weigh gain  or high energy needs
Easy to use with no fuss
Great for Sled Dogs
Supports dogs that need building up such as rescue dogs
Supports healthy skin and coat
Helps with a glossy coat
Supports the immune system
Supports digestion
Ideal for fussy eaters
Can help when diarrhoea strikes
High energy – 840 Kcal per 100g (8400 Calories per Kg)
Dosage:
Small dogs      1 cube per day
Med Dogs        2 cubes per day
Large Dog       3 cubes per day
Giant Breeds   4 cubes per day
For dogs that need building up dosage can be doubled but should be introduced slowly over a week
Ingredients
Garlic: Sheeps Fat, Garlic
Seaweed: Sheeps Fat, Seaweed
Typical Analysis
Garlic: Crude Protein 2%, Crude Fat 97%, Crude Fibre 0.5%, Crude Ash 0.2%
Seaweed: Crude Protein 2%, Crude Fat 97%, Crude Fibre 0.5%, Crude Ash 0.2%
View full details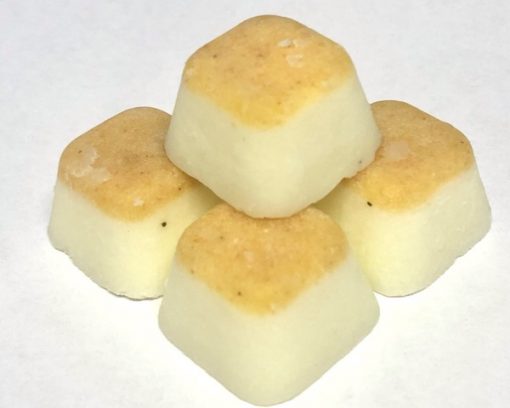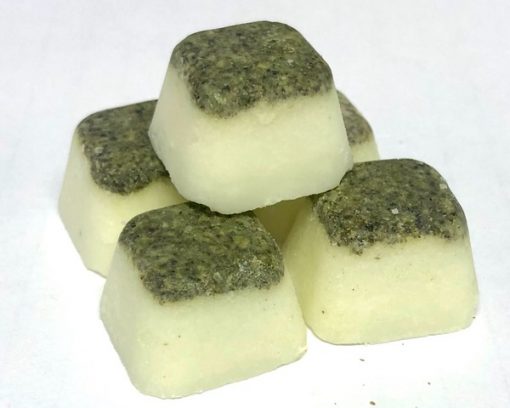 Shipping
We offer Local Delivery to multiple areas around our base, if you are interested in one of our delivery runs please check the Ordering and Delivery page to see if you are on one of our runs or contacts from the Contact Us page. No Frozen products can be shipped out by post, only by local delivery. For updates in our shop visit our Facebook Page.

If you would like to know more about us as a company, visit our page Our Story