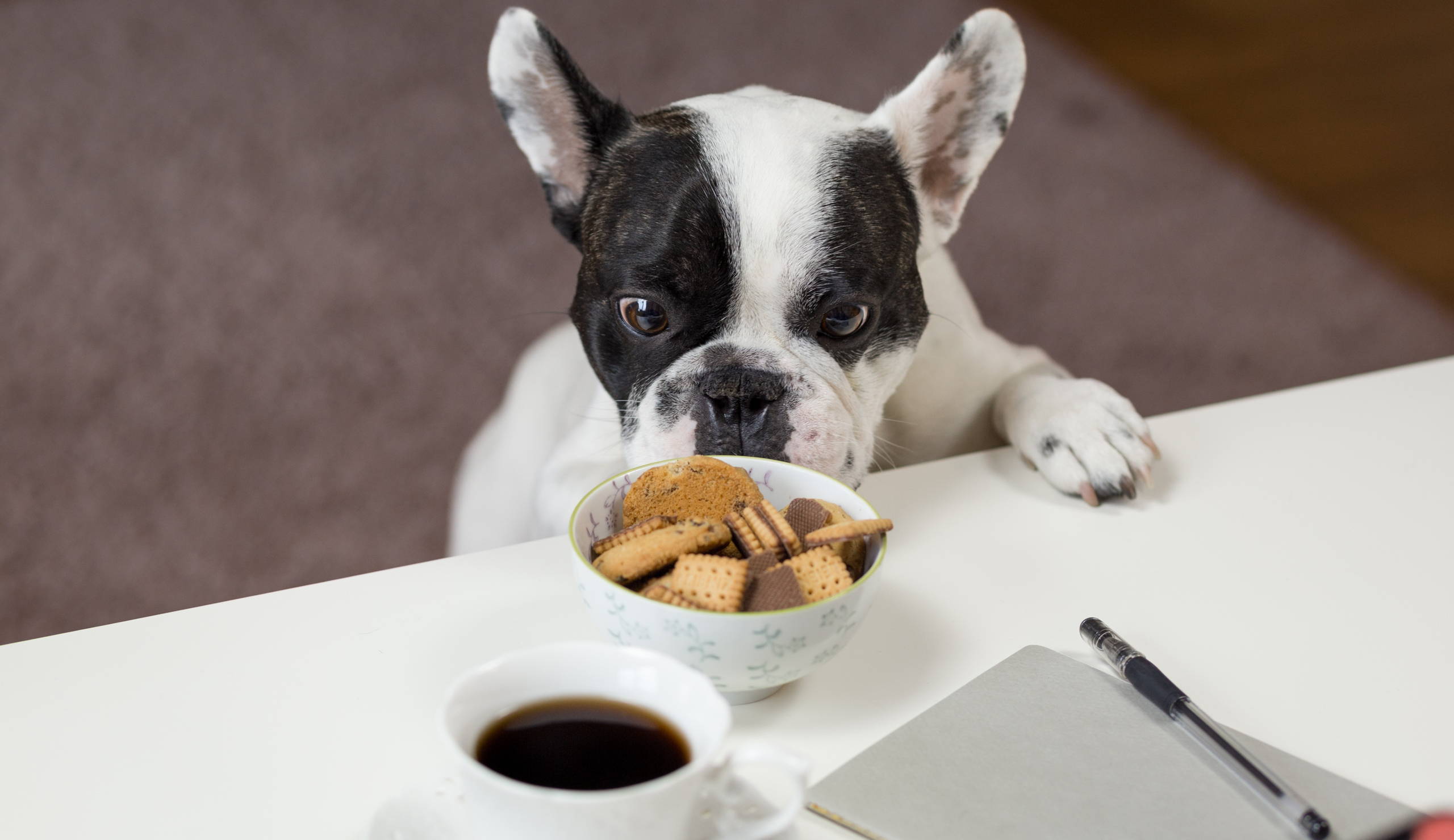 We have reviews on other platforms by customers, click one of the photo's to be redirected to their reviews!

Barbara: Herts. March 2015
I wish I had found you and your website initially and so glad I havenow, love the huge variety of good quality foods you offer as well asthe brilliant advise and information Would most definitely recommendyou.
Alison Hawtin: Cambs. June 2014 - Diet & Moxxor

My lovely boy Ben, was put to sleep on Thursday evening. Aged 16. Iwould like to share how happy I was to meet Julie and moxxor and rawfoods this past year, through which Ben could regain his beautiful coatand strong muscle tone after coming off high dose steroids. He enjoyedthe tripe based things the most, trachea and neem sticks. Ironically fora lifelong vegetarian my freezer was an oddity!
Judith Phillips: Cambs. July 2013 - EFT/REIKI/MOXXOR/DIET

Charlie was diagnosed with an enlarged heart and fluid
on the lungs in January and was not given a very good prognosis.
By April he was not improving and I asked for another scan. This time
I was told he probably had a tumour on the lungs which was hidden
bythe fluid and no immune system and steroids were added to hismedication. At this time there was not much quality to his life and it
was so sad to see him like this, then I found Julie.
Charlie had lots of problems, apart from being deaf, one of them being he would never go outside his safe zone.
Firstsession with Julie he just stood there in the room shaking. Juliestayed across the other side of the room and just started withintentional EFT; upon finishing a few second later, Charlie walked upto her and
put his head on her leg, this was a first for him, andincredible and unbelievable for me to watch. Julie suggested we useMoxxor, an organic cold-pressed omega 3 + antioxidant complex for him,and in no time it cleared his scurf, his coat was shiny and sleek, andhis eyes were so bright! There was no turning back, he has discoveredlife, he is aware of so much now and is a different dog, people who knowhim cannot believe the change. I still go to Julie but she alsosuggested I take him to Julia Smith-Pearse, a McTimony Chiropractor whois also working Marvels.
THANK YOU JULIE for bringing Charlie back xxxx
Tina McQueen: Royston. Sept 2012 - MOXXOR & DIET

"I have a three year old male boxer who has been diagnosed withSpondylosis and was suffering from Pancreatitis. Gonzo was quite apoorly boy. I had him on very bland diet of plain cooked chicken andrice whilst under the vet with prescription drugs. He was going off hisfood and was dropping weight fast. Moving forward, I had to think aboutchanging his diet to keep the Pancreatitis at bay and managed and hadalways planned to introduce him to the 'raw diet'. I was discussing thiswith a friend when they recommended 'Naturally Healthy Dogs'. I neverknew this business existed! I sent Julie an email via her website andshe called me back the same day and we made an appointment for Gonzo andI to go and see her. Julie was very welcoming and listened as I toldher all about Gonzo's health problems. She recommended I try him on the'Nature Diet' first, as he was still getting over from the Pancreatitisand still very sensitive. This is the only wet food NHD will sell, therange has several meat varieties all containing rice and vegetables.Gonzo adores it and in a matter of a few weeks he was putting conditionback on, a better skin and coat and is still improving. The next stepwill be moving him on to raw a few months down the line. As I didn't wantto keep Gonzo on prescription drugs for his Spondylosis, Julie alsosuggested I try a product called 'Moxxor' to help withhis spine and stiffness. It's a power all-natural Omega-3 andAntioxidant. I was reluctant to try this as it is quite expensive but Itook the plunge and put one capsule in Gonzo's food a day. It took aboutfour weeks to see any change but what a difference! Gonzo's movement isso much better, looser and he has a much better action through his hindquarters and is a much happier, healthier dog all round! He hasimproved so much that I have entered him in a few shows again! If thereis anyone out there considering this product, try it!!! Julie has a vastwealth of knowledge in this field and is very forthcoming with adviceand I wouldn't hesitate to recommend her services to anyone. Anotherbonus, she is very local to pick up supplies, a pure win!"
Rizia Robertson: Edinburgh, Scotland. August 2012 - ALOE & MOXXOR

I was feeling ill and wanted help. There is so muchinfo out there and it is confusing so I called you and it really hasbeen the best thing I've done lately. You have been very helpful, neverpushed anything onto me, are patient with my questions and always answerfully. I have learned so much from you during the short time I've knownyou. I bought Aloe Berry Nectar and Moxxor forthe human members of the family (but am now giving it to one of my dogstoo), the aloe gel, propolis cream and the aloe vet spray for thedogs. It was like Xmas when the package arrived! I was really lookingforward to starting the courses because I couldn't have felt any lower.
Three weeks later and I'm a different person….really!! I haveenergy!!! I suffer from arthritis and for the first time in years I canfunction without pain relief! I am helping my son in his dog walkingbusiness and am just back from a 90min hill walk and its only 8am..Icould never have done this 3 weeks ago before having these extrasupplements. My head is clearer now and I'm doing things I had no energyfor before. My sons, who play sports at competitive levels and worklong hard hours are taking both Moxxor and Aloe Berry juice. Theirenergy levels are up, my eldest works long hard hours but he has beencoming home and going out on his bike. He doesn't know where his energyis coming from…I do!! and I see a big difference in my youngest son'sclarity.
The aloe gel has come in very useful. Living in Scotland wehave been bitten by midges. The gel has taken away the pain and so far,we are itch free. Our blue german shepherd suffers from colour dilutionalopecia (cda) which affects the hair follicles. The hair breaks off atvarious points along the shaft. When they break under the skin, itproduces sores and ingrown hairs. Within only 2 weeks of taking Moxxor, there was reduction in his bald spot at the crown. I am optimistic wecan maintain it, I have now reduced the dose to half [only 1 tab every 2days], he is looking rather lush and has even developed a semblance ofan undercoat. I've given him nothing else.
We haven't used theother products yet but I am sure they will be as good as therest. Initially I was worried about the cost but I've realised I will beable to do so much more work, my clients will be happier so in that wayit pays for itself and so much more. Thank you Julie for yourpatience and caring attitude. I shall certainly be back in touch andwill recommend you to friends and clients, some of whom have been onlong term medicines for years. They deserve to know you and try yourwonderful products.
Lisa White: Hertfordshire. July 2012 - MOXXOR & DIET

I met Julie a couple of years ago through rescue, and asked her thisyear about helping my husbands 8yr old GSD Bella, who was strugglinghealthwise with her joints and generally, and Millie, another of our GSDgirls who was struggling with what I suspected was the start of aurinary infection.
All our dogs are rescue dogs as I am heavilyinvolved in GSD and Lurcher rescue which means we don't know anythingabout their background healthwise, and they usually all thrive onNatureDiet, but Bella had become overweight and we didn't feel we couldcut her food amount down further, and knowing there is rice [sugars] inthe NatureDiet which would make things worse for Millie, I asked Julieabout a raw diet. I like to use natural alternatives if at all possibleand knew Julie has a range of natural products so thought there mightbe something which would help.
Julie spoke with me via email, phoneand came to see me and explained to me my options and what could help,and we took the plunge, introducing the raw diet and using Aloe productsand Moxxor for Bella, and natural products for Millie which wouldbalance intestinal gut flora and support and boost general health. We areover the moon with how everything has gone, both dogs are againthriving and back in good health once again with no sign of these issuesremaining.
We are highly impressed with the Moxxor and thedifference it has made for Bella, and am considering it for our elderlycat also.The dogs love it when I get home from seeing Julie as they cansmell the natural treats too, dried beef treats, puff beef jerkyetc. Julie is always happy to have a chat if I have any questions, andis honest, putting the animals welfare first whether it makes her moneyor not, and for this reason I have, and do recommend her to everyone Iknow.
Gerri Nolan: Royston. June 2012 - ALOE & DIET & HOLISTIC

This person bought and tried the Forever Living Freedomorange flavoured aloe vera gel drink with added Glucosamine and MSM forjoint issues, as she has IBS and continual aching in her fingerjoints], and is using the Forever Living products to successfully treather dog who has Anal Furunculosis: "Hi Julie, Just wanted to let you knowI started the ALOE Vera Gel drink when I got home onSaturday, and, excuse me, but today I went to the toilet, normally, forthe first time in I don't know how long :o) My hands are feeling bettertoo , I am still taking the Glucosamine for the interim period, but haveto say, quicker results than just the Glucosamine on it's own hasgiven. I'm a very happy bunny :o) Thankyou so much for helping bothSheebs [dog] and me :o)
Helen Lines: Gloucestershire. June 2012 - DIET & HOLISTIC

My Staffordshire terrier 'Ozzy' developed a very bad skin condition, Icontacted Julie who was recommended to me via my mother, Julie wasextremely helpful and gave me a range of supplements to give to Ozzy andalso suggested putting him on a raw food diet… I canhonestly say that Ozzy has never looked better in his life than he doesnow, his coat is so shiny and you would never believe that he ever had askin condition, I will never go back to commercial feeding, and feelthat dogs that are commercially feed are really missing out on manyhealth benefits. Thank you Julie for giving me the knowledge totransform Ozzy's life.
Emma Burgess: Royston. May 2012 - DIET

Having attempted to start to feed Raw, I found myselfconstantly cutting, weighing, liquidising and worrying as to whether Iwas feeding the right amounts and right foods. I now have No problems!Julie talked me through; during a consultation, all the why's andwherefores; gave me an idea of how much to feed and what to feed – shetotally reassurred me and answered all queries. Julie gave me lots ofvaluable information and I wouldn't hesitate in recommending NaturallyHealthy Dogs.
Lavinia Williams: Worcestershire. Feb 2011 - DIET & HOLISTIC

I contacted Julie last year with my german shepherd, this girl was 2years old and suffered with chronic diarrhoea for most of her two years,she had been tested for a multitude of illnesses by the vets, she hadgiardia and salmonella, both were treated with antibiotics for asubstantial time, she improved now an then, but the diarrhoea alwayscame back, at the time she was fed a well known kibble and packetchicken food, she was a sorry state, her poor tummy gurgled and grumbledall the time, she went off her food and lost interest in playing etc,then Julie came to the rescue, thank heavens she was about to give heradvice and time, she helped me to put my girl onto a raw diet, which shetook readily, then the treatment started, I couldn't believe what shetold me to give her, but after a few weeks this girls diarrhoea startedto improve, no more gurgling tummy, and she WANTED to eat, yeahhhhh atlast, thank heavens for Julie, this girl has now gone nearly 16 monthswith no more antibiotics, no more looking poorly, or having adisinterested look about her, she's healthy, fit, and what's more it'sall down to Julie Arnold, I must say a huge thanks to her, this kindlady has given me complete care and advise because she herself cares andbelieves in what she's doing, thank you Julie for all your devoted timeand
advise !! I would recommend you to anyone who needs guidance in raw feeding and natural health x
Erica Danow: South Florida, USA. Jan 2011 - DIET & HOLISTIC

Back in Dec. 2010 I replied to a post on common elements that dogs facefrom eating kibble foods and it described almost everything that my dogBehr had. Stinky breath, smelly coat, chronic ear infections and lickingof the feet and butt area among other issues. I got a few replies to myinquiry, but only one person actually took the time to talk to me viaemail about my dogs issues. Julie took the time, passed over some greatweb sites for me to read and worked with me on what I needed to do tostart Behr on a RMB diet. Even though I am in theUnited States and she's in the UK she didn't care and did what ever shecould to get me the information I needed in my area. Who does this thesedays??? JULIE ARNOLD does! It is now a little over two months that Ihave done the switch on Behr and he's had his ups and downs (to beexpected while detoxing from kibble) she'll still answer any questionthat I have. I recently switched my 12 year old cat over to raw and hadsome questions to ask Julie, but she does not know a lot on cats andraw, so she advised me with the right groups and people to speak with.She's awesome! A person like Julie, Pays it forward, there need to bemore people out there like her.
Charles Lidbury: Cambs. Nov 2010 - DIET & HOLISTIC

I first met Julie some 2 years ago, just before i ended up being a dogowner which wasn't exactly planned! Without Julie, I would have donewhat most of us do, i.e. use typical dog food, get vaccinations andnever know any different. I'm very pleased I do know her! No chewing,calm behaviour, well socialised – not being funny, but I could go on fordays!! Having been round her house, I have never seen such calm dogsliving together – given the fact they are of mixed breeds, I wasvery surprised at the the time! I know what it's like, flying in theface of long-standing traditions… but the results are more thanimpressive and once you've done it the change will be forever. ThanksJules!!
Rachel Scott: Cambs. March 2011 - DIET & HOLISTIC

I would just like to say a big Thank you to Julie for helping me with the natural well being of my dogs. I believe without your help with their diet andgeneral well being they would not be like they are today. Before wechanged their diet, my female would have tummy troubles, be very fussywith their food and they never looked content food wise. After I havemade the changes they eat everything I put down and love meal times,their fur is so much better and they are generally happier. This was allwith your help and advise, Cannot thank you enough. I suggest everyonetakes time out and learns for the good of their dog THANK YOU,especially from Chui and Bowser Woof Woof
Stacey Rowell: Llanwrtyd Wells Powys. June 2011 - DIET & HOLISTIC

I first came to know of Julie Arnold at a time of great distress. I wasanxious afraid and at a loss. All the vet could say was 'I don'tknow…Put her down' and sent me home to deal with major decisionsconcerning a very ill 14 week old puppy, on my own. Julie displayed avery unique talent. She not only has a vast knowledge in understandingcanine health, but has an immense resource available at her finger tips!But what I admire most about Julie is her unique way of understandingpeople-care in just these situations. Being able to reach out and givethe person a 'rock' on which to grasp and a 'light' to see the way. Thisultimately helps our animals in a way that the mainstream methods havelet us down. She empowers you to be able to understand why your animalis at this point and I guess that is the key to reversal. Never beforehave I met such a person in the 'pet circles'. She is the greatestchampion for animal health I have ever come across; when I break downexactly what she's good at, I begin to realise its deeper than it atfirst appears….it's so completely holistic its untrue! bless you! I knowthat life today for myself would be very different for me now if I hadnot met Julie. Not only are we humans glad to know you but our fourlegged friends think your special too!
The domestic dog is descended from the wolf, or a common ancestor, and is a carnivore. The wolf may self...