Regular price
£58.00
Sale price
£58.00
Unit price
per
Sale
Sold out
Share
Pet Plus contains a patented formula containing Enzymes, Pre/Probiotics and Coenzyme Q10 that promote absorption of nutrients during digestion, promote the digestion of dietary Carbohydrates, Proteins, Fibres and Fats to their optimum level, and to promote Heart and Cellular health. It also contains special ingredients to include Antioxidants, Healthy Yeasts and Minerals necessary for a thriving Dog.
A great addition to every Cats and Dogs Diet.
Ingredients
Brewers Yeast, Vegetarian Yeast, Flax Seed, Beetroot fibre, Chlorella algae, Enzymes (Protease 4.5, ProCerelase, Amylase, Lipase), Inulin, Alfalfa leaf, Wheat grass juice, Barley juice, Bilberry fruit ext., Safflower petals, Coenzyme Q10, Probiotics (Lactobacillus acidophilus, Lactobacillus plantarum).
Administration
N/A
View full details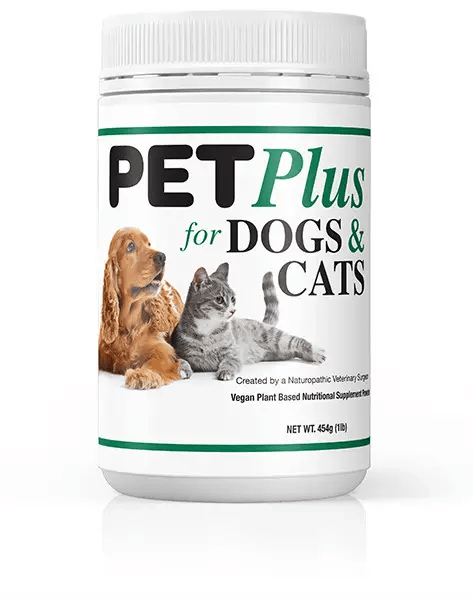 Shipping
We offer Local Delivery to multiple areas around our base, if you are interested in one of our delivery runs please check the Ordering and Delivery page to see if you are on one of our runs or contacts from the Contact Us page. No Frozen products can be shipped out by post, only by local delivery. For updates in our shop visit our Facebook Page.

If you would like to know more about us as a company, visit our page Our Story