Regular price
£14.99
Sale price
£12.00
Unit price
per
Sale
Sold out
Share
Introducing the Jive® Dog Chew Toy: the ultimate combination of durability, versatility, and safety for your furry companion. While other chew toys can potentially be harsh on your dog's teeth, Jive® is specially designed to be tough yet gentle. Crafted to provide hours of interactive play, this ball not only stands up to vigorous chewing but also offers added benefits that will make it your pup's new favorite toy.
Unmatched Durability: Jive® is not your average chew toy. It's backed by our guarantee of toughness, ensuring it can withstand even the most enthusiastic chewers. Say goodbye to toys that wear down quickly – Jive® is here to stay.
Bouncing Fun and Water Play: Watch as Jive® adds an element of excitement to playtime. Thanks to its unique design, this ball bounces unpredictably, keeping your dog engaged and entertained. What's more, it floats, making it perfect for water play. Whether at the beach, pool, or your backyard, Jive® brings a new level of fun to aquatic adventures.
Gentle on Your Dog's Mouth: We understand the importance of keeping your dog's oral health in check. While Jive® is designed to be tough, it's also engineered to be gentle on your dog's mouth. No more worries about abrasive surfaces – Jive® is here to provide safe and enjoyable chewing.
Additional Benefits: Just like all our Zogoflex® and Zogoflex Air™ dog toys, Jive® boasts an impressive list of features:
Recyclable: Doing our part for the environment, Jive® is fully recyclable.
USA-Made: We take pride in producing our toys in the USA, ensuring the highest quality standards.
BPA and Phthalate-Free: Jive® is free from harmful chemicals, promoting a safe play experience.
Latex-Free: Perfect for dogs with latex sensitivities.
FDA-Compliant: Jive® meets FDA standards for safety and quality.
Non-Toxic: Rest easy knowing Jive® is made with your dog's well-being in mind.
Dishwasher Safe: For easy cleaning and maintenance, simply toss it in the dishwasher.
Elevate playtime with your furry friend with the Jive® Dog Chew Toy. It's not just a toy; it's an experience. Get ready for hours of interactive fun, whether on land or in the water. Choose Jive® and treat your pup to the best in durability, safety, and entertainment.
View full details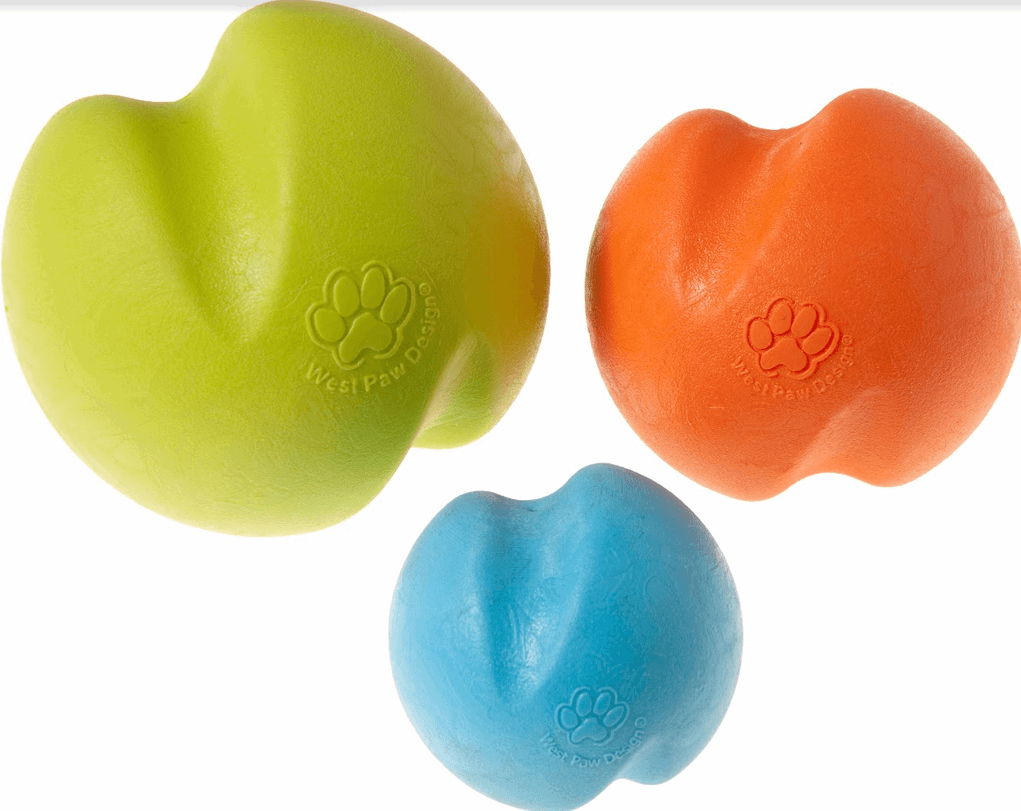 Shipping
We offer Local Delivery to multiple areas around our base, if you are interested in one of our delivery runs please check the Ordering and Delivery page to see if you are on one of our runs or contacts from the Contact Us page. No Frozen products can be shipped out by post, only by local delivery. For updates in our shop visit our Facebook Page.

If you would like to know more about us as a company, visit our page Our Story