Regular price
Sale price
£15.20
Unit price
per
Sale
Sold out
Share
Elevate playtime for your furry friend with West Paw's renowned line of dog toys, featuring the toughest of the tough: the Zofoflex collection. West Paw's mission is clear - to bring joy to the lives of pets and their owners through exceptional products.
At the heart of their offerings is the Hurley®, a versatile toy that seamlessly combines the excitement of a ball and the durability of a bone. Crafted from West Paw's unique and incredibly pliable material, Zogoflex®, the Hurley® is a testament to innovation and quality. This toy is specially designed to provide your enthusiastic chewer with hours of entertainment, making it an invaluable addition to their playtime routine.
One of the standout features of the Hurley® is its exceptional durability. Made from the robust Zogoflex® material, this toy is engineered to withstand even the most rigorous play sessions. It's guaranteed to stand strong, even under the relentless chomping of your furry companion.
For pets who have an affinity for water play, the Hurley® rises to the occasion. This versatile toy is buoyant, making it an excellent choice for those aquatic adventures and ensuring that the fun doesn't end at the shoreline.
In line with West Paw's commitment to quality and sustainability, the Hurley® boasts a range of impressive attributes:
Recyclable: Demonstrating their dedication to the environment, the Hurley® is recyclable, reducing its impact on the planet.

Made in the USA: Supporting local craftsmanship and ensuring the highest quality standards, the Hurley® is proudly made in the USA.

Safe and Non-Toxic: Free from BPA, phthalates, latex, and any harmful chemicals, the Hurley® is FDA compliant and entirely safe for your pet.

Dishwasher Safe: Cleaning up after playtime is a breeze. Simply toss the Hurley® in the dishwasher for convenient and hygienic maintenance.
Choose the Hurley® from West Paw for a toy that not only promises hours of enjoyment for your pet but also embodies the values of quality, safety, and sustainability. Elevate playtime and provide your furry friend with the best in durable, engaging toys.
View full details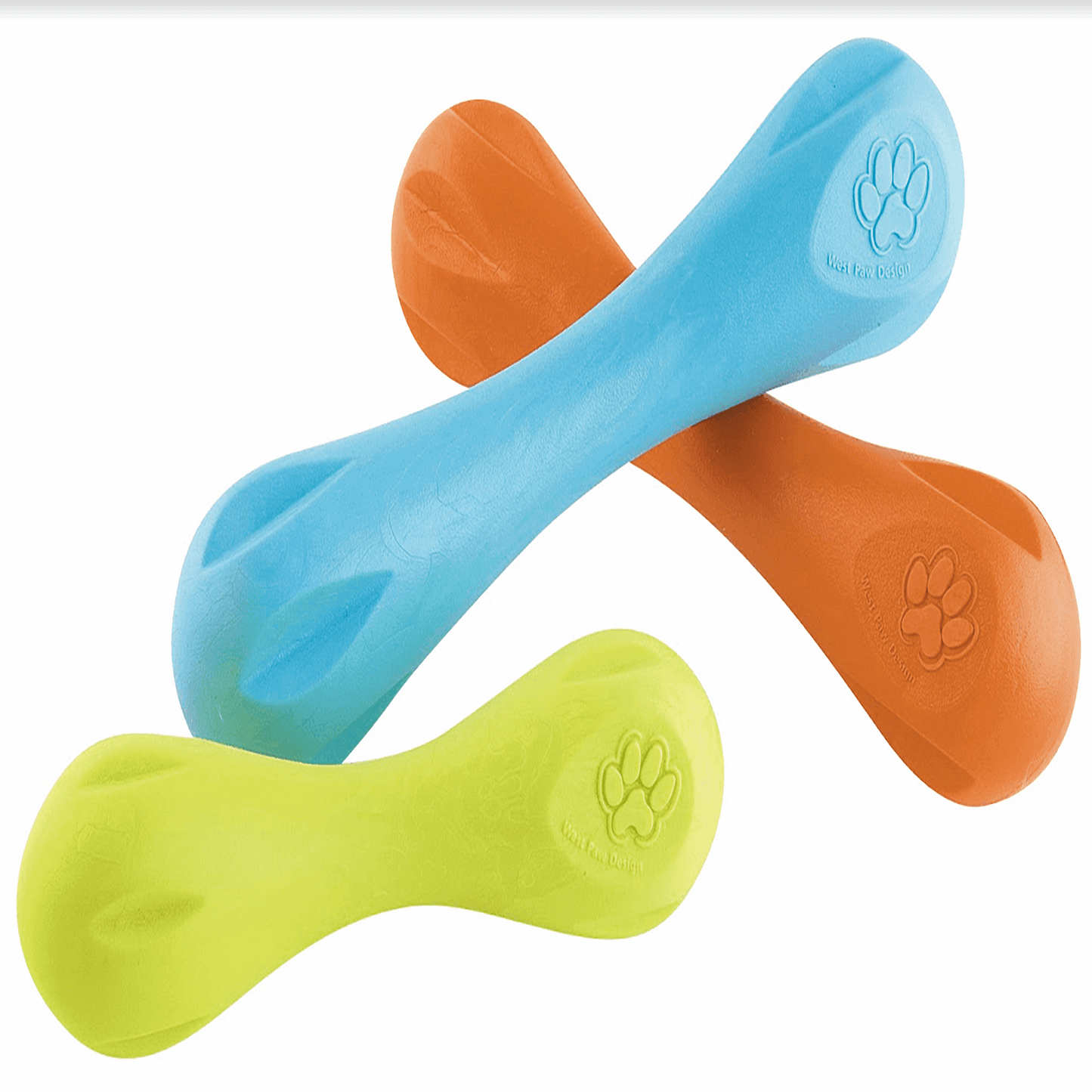 Shipping
We offer Local Delivery to multiple areas around our base, if you are interested in one of our delivery runs please check the Ordering and Delivery page to see if you are on one of our runs or contacts from the Contact Us page. No Frozen products can be shipped out by post, only by local delivery. For updates in our shop visit our Facebook Page.

If you would like to know more about us as a company, visit our page Our Story