Regular price
Sale price
£16.95
Unit price
per
Sale
Sold out
Share
A premium 100% natural superfood supplement that contains 7 fantastic high strength active herbal tinctures; Hawthorn, Motherwort, Linden, Ginkgo, Astragalus, Yarrow and Liquorice. This blend will specifically aid blood flow, normalises blood pressure, strengthen arteries, aid respiration and increase energy. It reduces inflammation and is a fabulous anti-oxidant.
The inclusion of flaxseed oil in this formula is important as omega-3 & 6 essential fatty acids are critical in any dogs diet, but those in need of extra support of the heart will benefit hugely. Flaxseed oil contains a high level - 60% - of omega-3, which helps to maintain a healthy heart structure and function. It will also help to maintain good health of the reproductive system, support mobility and balance metabolism. The active herbal ingredients provide nutritional support.
Healthy Heart contains 4 adaptogens which are a unique class of healing herbs that help to balance, restore and protect the body both physically and emotionally. The herbs in this formula have been selected by a holistic vet to work in complete balance for maximum efficacy. Visible health benefits can be seen in as little as 7-10 days in some dogs.
Key benefits;
Promotes effective circulation
Supports the heart & cardiovascular system
Normalises blood pressure
Aids relaxation & respiration
Strengthening
Nutritionally supportive
Holistic formula which promotes physical and emotional wellbeing
The active herbs in this blend have been formulated to work in balance for maximum efficacy. See the difference in as little as 7-10 days.
Ideal for dogs that require extra support of the heart or are predisposed to heart conditions.
Not to be used if your dog in taking blood thinners, beta blockers, has thyroid issues or is on immune suppressants. Not recommended for pregnant/nursing dogs or puppies under the age of 8 weeks or if your dog is known to be allergic/reactive to any of the ingredients. If in doubt then please ask your own vet for advice.
250ml, or 500ml
Ingredients
Herbal ingredients are;
Hawthorn: An adaptogenic herb that has cardiotonic properties. Supports the heart and cardiovascular system. A powerful bioflavonoid and antioxidant. Normalises blood pressure. Aids the transport of nutrients and oxygen throughout the body. Provides essential nutrients and enzymes.
Motherwort: A fantastic cardiotonic, sedative and anti-spasmodic. Reduces anxiety. Normalises blood pressure. High in antioxidants.
Linden (Tilia): Reduces inflammation. Tiliroside, an antioxidant found in Linden plays an essential role in heart health. Helps reduce anxiety.
Ginkgo: An adaptogenic herb that reduces anxiety, improves mood and gives increased energy. Aids a healthy nervous system and improves circulation & respiration. Reduces inflammation. A natural flavanoid and antioxidant. A fantastic source of vitamin A, C, B-6, iron and magnesium.
Astragalus: An adaptogenic herb that supports good energy and stamina, helps with mental clarity, aids metabolism and promotes healing. An effective diuretic. Strengthens the immune system and has anti-viral and anti-diabetic properties. Reduces inflammation.
Yarrow: Improves digestion, appetite, and circulation. It also helps regulate and improve the function of the liver while also protecting it from toxic chemical damage. Rich in vitamins A, C, E, F and K. It also contains manganese, copper, potassium, iodine and iron.
Liquorice root: An adaptogenic herb that supports the immune system, helps reduce stress, combats bacteria and viruses, aids respiration and maintains good digestion. Makes the whole formula taste great!
Administration
Add to raw, wet or dry food once daily.
Feed 1ml to every 2kg of dogs weight once daily, either morning or evening. For immediate relief increase to 2ml to every 2kg of dogs weight for 7 days and then revert to 1ml to every 2kg of dogs weight daily. For preventative healthcare feed every 1ml to every 2kg of dogs weight every other day.
Shake well before every use and store in the fridge to maintain freshness.
View full details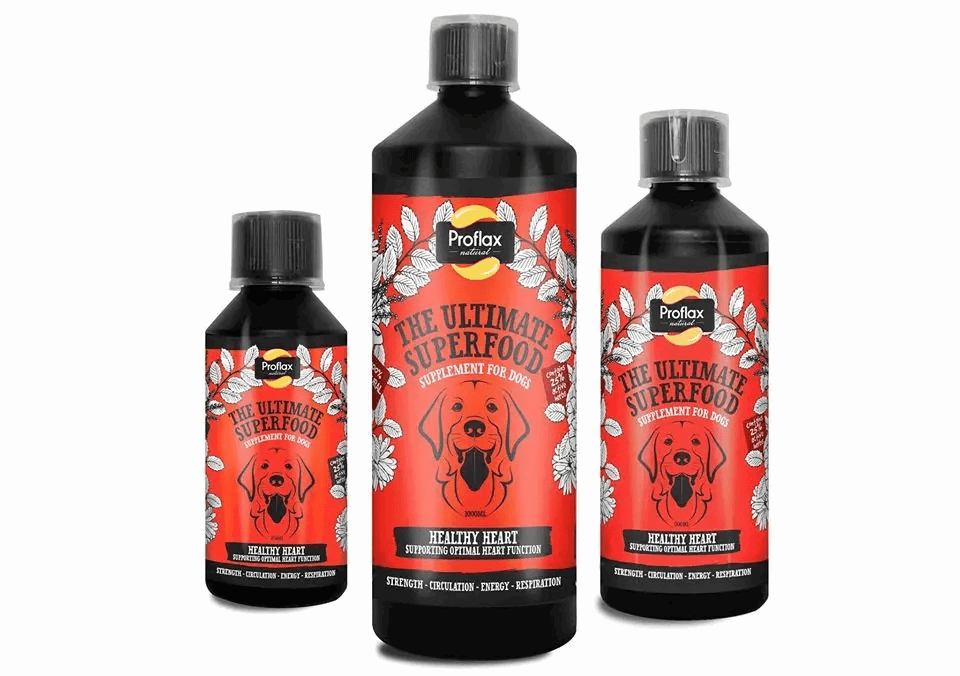 Shipping
We offer Local Delivery to multiple areas around our base, if you are interested in one of our delivery runs please check the Ordering and Delivery page to see if you are on one of our runs or contacts from the Contact Us page. No Frozen products can be shipped out by post, only by local delivery. For updates in our shop visit our Facebook Page.

If you would like to know more about us as a company, visit our page Our Story