Regular price
Sale price
£3.79
Unit price
per
Sale
Sold out
Share
Introducing Gourmet Sausages: A Delectable and Nutritious Treat for Your Beloved Pup!
Treat your furry friend to a taste sensation with our Gourmet Sausages. Crafted with care, these sausages are both mouthwateringly delicious and packed with essential nutrients. They're the perfect choice for dogs of all breeds and sizes, and also serve as fantastic training treats.
We take pride in responsibly sourcing our ingredients to ensure the highest quality for your pet. Each sausage is made with premium ingredients that not only tickle your dog's taste buds but also provide valuable health benefits.
Our Gourmet Sausages are carefully prepared to be irresistibly aromatic, making them an instant favorite with your pup. The delightful scent is sure to capture your dog's attention and have them eagerly anticipating their next treat.
Each pack contains 200g of these delectable sausages, providing you with plenty of flavorful rewards for your furry companion. Whether you're using them for training sessions or simply as a special treat, our Gourmet Sausages are bound to leave your dog's tail wagging with joy.
Rest assured that our sausages are free from any harmful additives, preservatives, or fillers. We believe in offering your dog only the best, natural, and wholesome treats.
Elevate your dog's snacking experience with our Gourmet Sausages. Order your 200g pack today and let your furry friend indulge in the deliciousness of these premium treats. With their unbeatable flavor and nutritional benefits, they're sure to become a cherished favorite in your dog's treat repertoire!
Ingredients
Sausages:
Chicken: chicken 70%, beef meal, minerals
Golden Paste: Chicken 80%, Beef Meal, Turmeric Paste, Minerals
Liver: Beef 30%, other meats 40% (chicken and beef), beef meal, minerals, permitted preservatives
Venison: 70% Venison, chicken, beef, mineral, permitted preservatives
Typical Analysis
Sausages:
Chicken: Protein 20.8%, Oil 20.1%, Fibre 0.9%, Ash 5.9%, Moisture 16.2%
Golden Paste: Protein 29%, Fat 15.8%, Fibre 0.3%, Ash 15.7%, Moisture 25.5%
Liver: Protein 22.8%, Oil 10.1%, Fibre 0.5%, Ash 7.6%, Moisture 16.2%
Venison: Protein 20.8%, Oil 20.1%, Fibre 0.9%, Ash 5.9%, Moisture 16.2%
View full details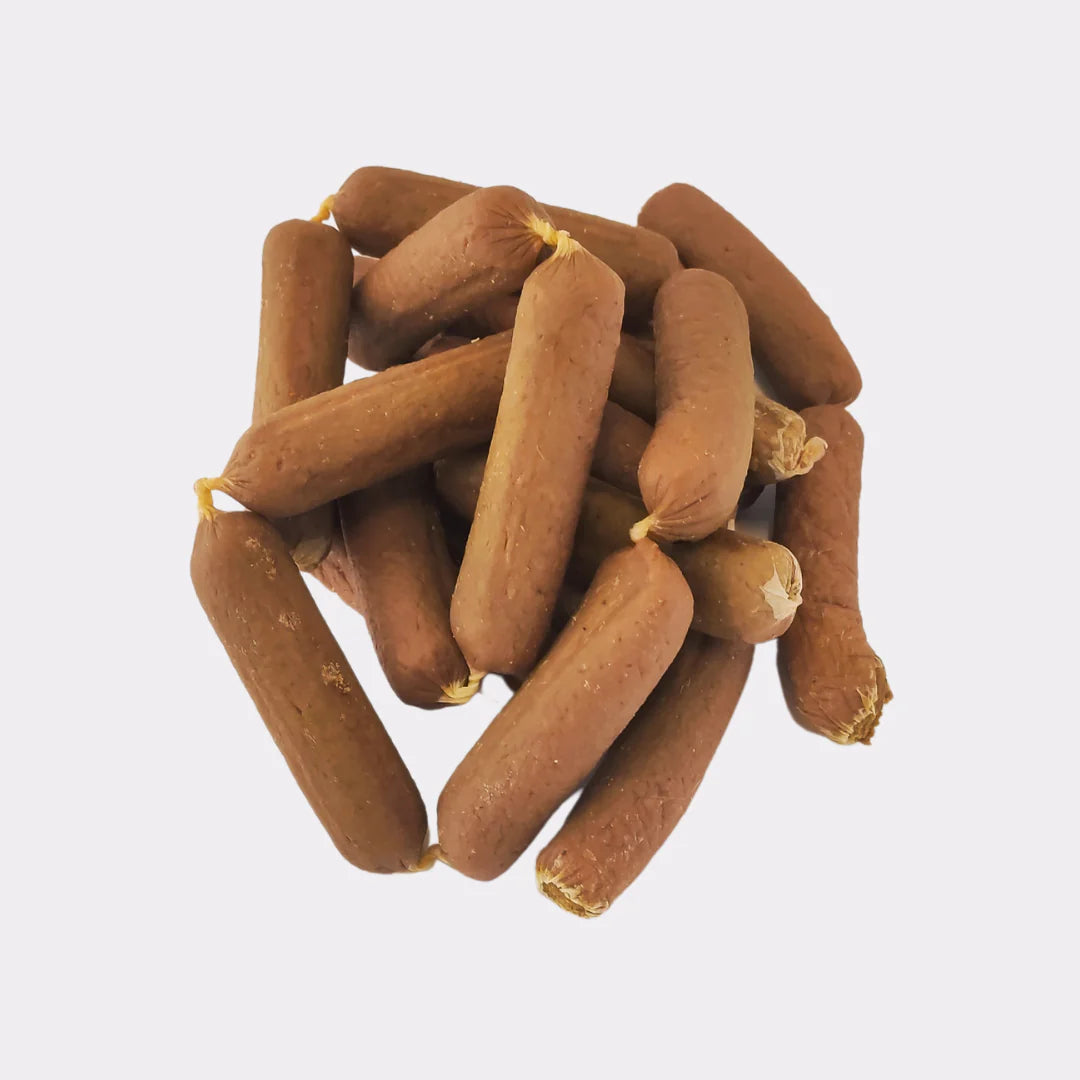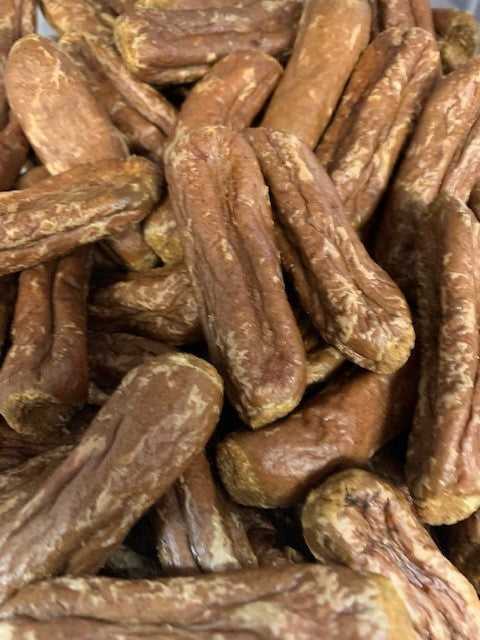 Shipping
We offer Local Delivery to multiple areas around our base, if you are interested in one of our delivery runs please check the Ordering and Delivery page to see if you are on one of our runs or contacts from the Contact Us page. No Frozen products can be shipped out by post, only by local delivery. For updates in our shop visit our Facebook Page.

If you would like to know more about us as a company, visit our page Our Story