Durham Animal Feeds
Regular price
Sale price
£4.55
Unit price
per
Sale
Sold out
Share

Introducing Crunchy and Nutritious Goose Necks!
Treat your furry friend to the delightful goodness of Goose Necks. These delectable treats are brimming with tender bone, cartilage, and connective tissue, offering a satisfying crunch with every bite. Perfect for dogs aged 10 weeks and older, they also serve as an excellent introductory bone for those new to chewing.
Rich in Omega-3 fatty acids, Duck Necks are a nutritional powerhouse. They boast a generous supply of Selenium and Vitamin B3, contributing to your dog's overall well-being. Additionally, raw poultry bones are exceptionally gentle on the teeth and easily digestible. Your pup can enjoy them to the fullest, savoring both the taste and the benefits they provide.
Rest assured, our Goose Necks are entirely free from artificial colors, preservatives, additives, as well as cereals or fillers. We believe in providing your canine companion with the purest, most natural treats possible.
Each pack contains 1 kilogram of these scrumptious treats, ensuring there's plenty to go around. Whether as a rewarding snack or a delightful starter bone, Goose Necks are bound to become a cherished favorite in your dog's treat repertoire.
Elevate your dog's snacking experience with the wholesome goodness of Goose Necks. Order your 1kg pack today and let your furry friend indulge in this crunchy, nutritious delight!
100% Goose Necks

Typical Analysis
Crude Protein (18.5%), Crude Oils & Fats (5.5%), Crude Ash (1.1%), Crude Fibres

View full details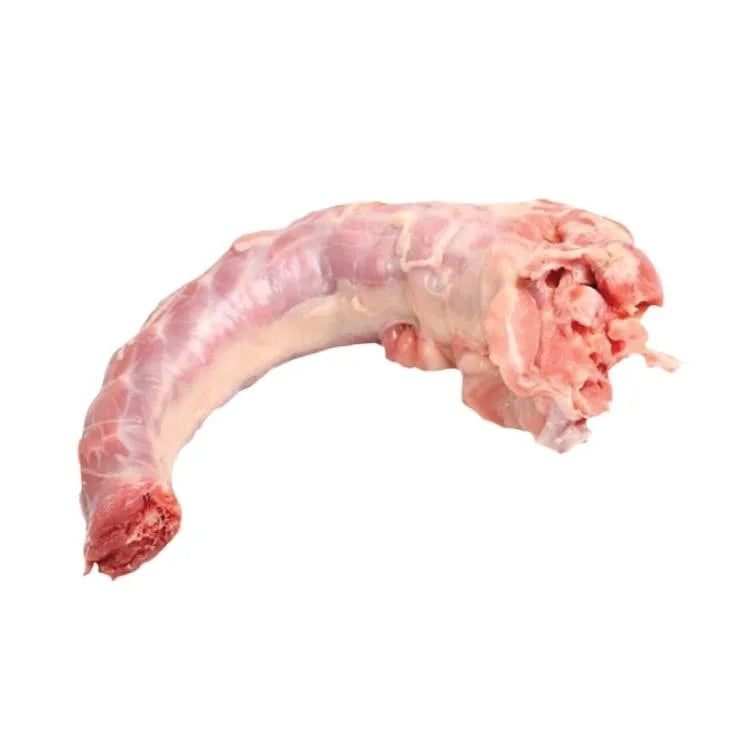 Shipping
We offer Local Delivery to multiple areas around our base, if you are interested in one of our delivery runs please check the Ordering and Delivery page to see if you are on one of our runs or contacts from the Contact Us page. No Frozen products can be shipped out by post, only by local delivery. For updates in our shop visit our Facebook Page.

If you would like to know more about us as a company, visit our page Our Story