Regular price
Sale price
£9.45
Unit price
per
Sale
Sold out
Share
Introducing Golden Oldies: Tailored Support for Mature Dogs
As our beloved furry companions age, their needs evolve, requiring specialized care in various areas. From joints to cognitive function, heart health to immune support, it's important to address these concerns to ensure your dog's golden years are happy and comfortable. Typically, dogs aged 7 and above benefit from this specialized attention, though every dog is wonderfully unique, just like us.
Golden Oldies is a meticulously crafted, 100% natural superfood supplement designed with the mature dog in mind. This premium blend consists of 75% cold pressed flaxseed oil, combined with a 25% formula of seven thoughtfully selected concentrated herbal tinctures: Bacopa, Dandelion, Ganoderma, Boswellia, Hawthorn, Withania, and Liquorice.
This exceptional fusion provides comprehensive support for vital organs and systems, promoting cognitive function, and offering calming and pain-relieving properties. It aids in regulating blood sugar, blood pressure, and supports mobility. Additionally, flaxseed oil contributes to metabolic regulation, reproductive system health, and delivers a lustrous coat. Together, these active ingredients deliver essential nutritional support.
Golden Oldies is enriched with five adaptogenic herbs, a distinctive class of healing herbs that harmonize, rejuvenate, and safeguard both the physical and emotional well-being of your cherished pet.
Our formula has been curated by a holistic vet, ensuring maximum effectiveness and safety for your furry friend.
Remarkable improvements in relief and overall health may be noticeable in as little as seven days for some dogs.
Choose from our convenient 250ml or 500ml options, and embark on this journey of tailored care for your mature canine companion. Witness the positive transformation that Golden Oldies can bring to your dog's golden years.
Ingredients
75% pure cold pressed culinary grade flaxseed oil.
25% herbal formula consisting of:
Bacopa:  (adaptogen) Improves memory, alleviates anxiety, calming, aids focus & concentration.  Supports a healthy nervous system.
Dandelion: Supports liver, kidney, gallbladder and digestive health. Cleansing and detoxifying. A powerhouse herb with the richest source of β-carotene, from which vitamin A is created. It is especially rich in fibre, potassium, iron, calcium, magnesium, phosphorous, K,B & C vitamins (especially thiamine and riboflavin).
Ganoderma Lucidum: (adaptogen) Supports a healthy immune system. Protects the liver  & supports kidney health. Controls blood sugar and regulates blood pressure. Reduces inflammation and a powerful antioxidant.
Boswellia: Supports healthy bones & joints. Aids digestion and respiration. Has pain relieving properties. Reduces inflammatory and a powerful antioxidant.
Hawthorn: (adaptogen) Supports the heart and cardiovascular system. Aids collagen production for healthy joints. Aids circulation. A powerful bioflavonoid and antioxidant. Normalises blood pressure. Aids the transport of nutrients and oxygen throughout the body. Provides essential nutrients and enzymes.
Withania: (adaptogen) Supports flexibility/mobility and has a relaxing and calming effect. A great muscle relaxant. Reduces inflammation and a powerful anti-oxidant. Regulates the immune system. Has hematopoietic properties (positive effect on blood cells). Contains sodium and iron.
Liquorice root: (adaptogen) Supports the immune system, helps reduce stress, combats bacteria and viruses, aids respiration and maintains good digestion. Makes the whole formula taste great!
Administration
Shake the bottle well and add to raw, wet or dry food. Feed according to your dogs needs.
Store in the fridge once opened and in a cool, dark place prior to opening.
View full details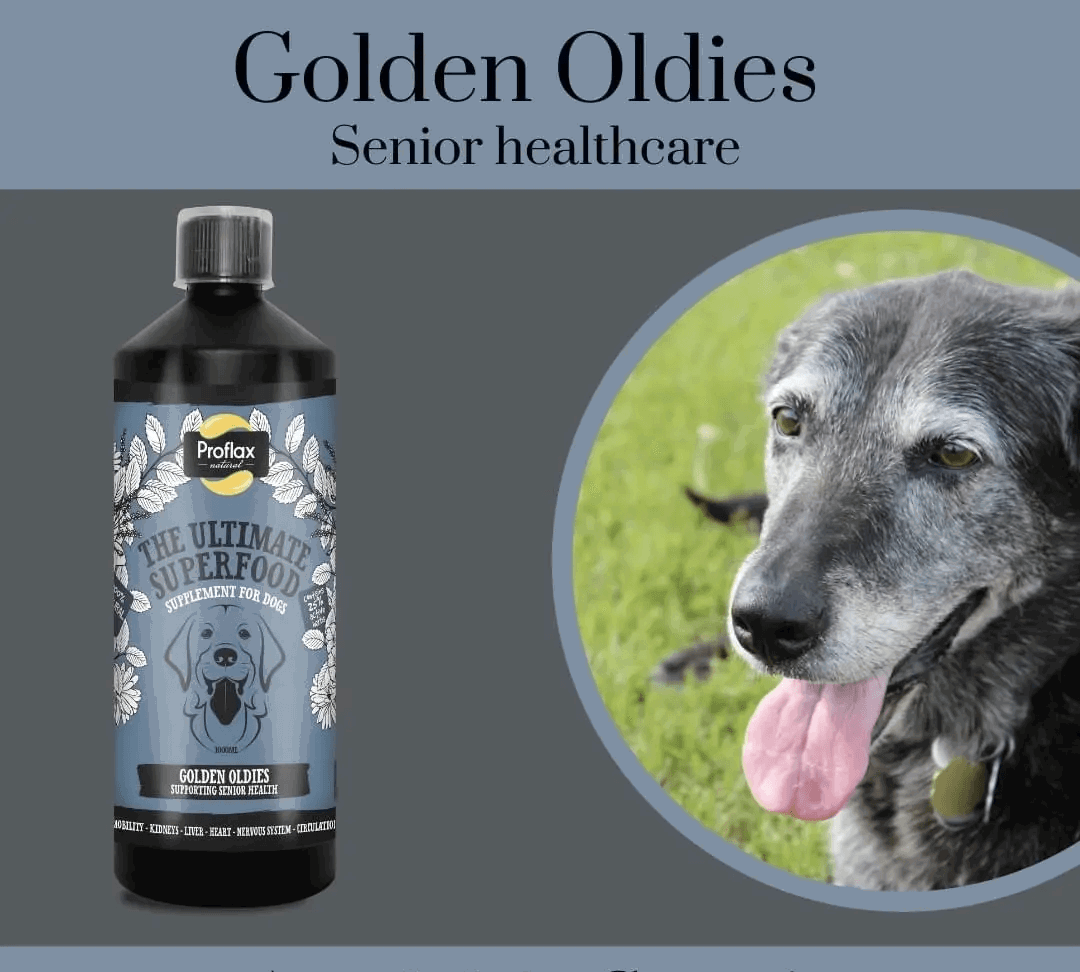 Shipping
We offer Local Delivery to multiple areas around our base, if you are interested in one of our delivery runs please check the Ordering and Delivery page to see if you are on one of our runs or contacts from the Contact Us page. No Frozen products can be shipped out by post, only by local delivery. For updates in our shop visit our Facebook Page.

If you would like to know more about us as a company, visit our page Our Story