The Dogs Butcher
Regular price
Sale price
£5.30
Unit price
per
Sale
Sold out
Share
Indulge Your Pup's Natural Instincts with Fresh Goat Bones
Treat your furry friend to a delicious and nutritious snack with our Fresh Goat Bones from The Dogs Butcher. These bones are carefully selected, primarily consisting of rib and spine/neck pieces, making them a cherished choice among dogs of all sizes.
A Canine Delight:
Dogs have a natural instinct to chew, and our Goat Bones provide a safe and enjoyable outlet for this behavior. Whether your pup is a seasoned chewer or just starting out, these bones offer a satisfying and rewarding experience that dogs simply adore.
Rich in Flavor and Nutrition:
These fresh goat bones are not only a tasty treat but also a nutritious addition to your dog's diet. Packed with essential nutrients and minerals, they contribute to overall dental health, joint strength, and a balanced diet. They're a natural source of calcium and phosphorus, vital for strong bones and teeth.
Ideal for Supervised Chewing:
While these bones are a fantastic source of entertainment and nutrition, it's important to remember they are meant for supervised chewing sessions. This ensures the safety and well-being of your beloved pet.
Sold in Convenient 1kg Packs:
Our Fresh Goat Bones are available in convenient 1kg packs, providing you with a generous supply to keep your pup content and engaged. Whether you have one furry companion or many, these bones are sure to become a household favorite.
A Trusted Source:
Rest assured, The Dogs Butcher is dedicated to providing high-quality, ethically sourced products for your pets. With their commitment to quality, you can feel confident that your pup is receiving the very best.
Treat your dog to the pure joy of chewing with our Fresh Goat Bones. Whether used as a special reward or a regular treat, they are sure to become a cherished part of your furry friend's routine.
Ingredients
N/A
Typical Analysis
N/A
View full details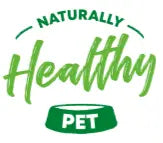 Shipping
We offer Local Delivery to multiple areas around our base, if you are interested in one of our delivery runs please check the Ordering and Delivery page to see if you are on one of our runs or contacts from the Contact Us page. No Frozen products can be shipped out by post, only by local delivery. For updates in our shop visit our Facebook Page.

If you would like to know more about us as a company, visit our page Our Story