Regular price
Sale price
£4.75
Unit price
per
Sale
Sold out
Share
Introducing our comprehensive Feeding Set and Syringes, specially crafted to cater to the unique needs of newborn animals. This set is a complete solution to ensure proper nourishment and care for your young companions during their crucial early stages.
The Feeding Set includes a purpose-built feeding bottle designed with precision to accommodate the delicate feeding requirements of newborn animals. Alongside, you'll find six specialized teats, each carefully crafted to facilitate comfortable and efficient feeding. The set also features a dedicated cleaning brush, making maintenance a breeze, so you can focus on providing the best care possible.
In addition to the Feeding Set, we offer a pair of 12ml feeding syringes designed to complement the feeding process. These syringes are thoughtfully designed for ease of use, ensuring accurate and controlled feeding for the young ones. Their ergonomic design allows for a comfortable grip, enabling you to administer nourishment with confidence and care.
With our Feeding Set and Syringes, you can rest assured that your newborn animals receive the nourishment they need in a manner that promotes their health and well-being. This comprehensive set empowers you to provide the best start in life for your young companions, setting them on a path to thrive and flourish.
Investing in the Feeding Set and Syringes means investing in the health and vitality of your newborn animals. With the right tools at your disposal, you can offer them the care and attention they deserve during these crucial formative stages. Trust in our meticulously designed set to make the feeding process a seamless and rewarding experience for both you and your young companions. Order your Feeding Set and Syringes today and embark on a journey of nurturing and companionship with confidence.
Feeding Set: 1 feeding bottle designed for feeding newborn animals, 6 teats, 1 cleaning brush
Feeding syringes: Set of 2 x 12ml syringes for feeding newborn animals.
View full details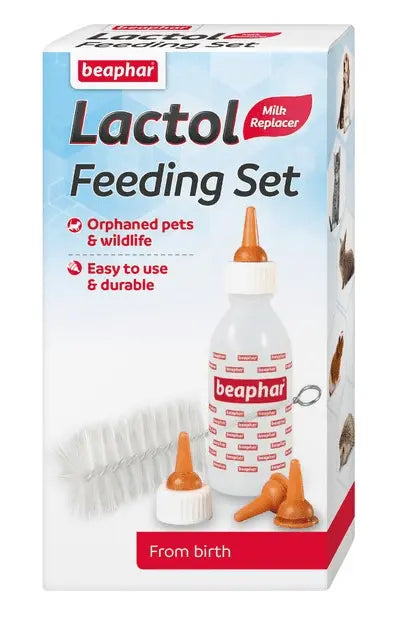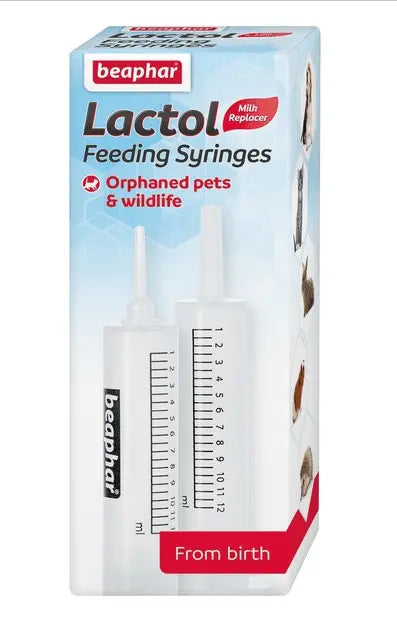 Shipping
We offer Local Delivery to multiple areas around our base, if you are interested in one of our delivery runs please check the Ordering and Delivery page to see if you are on one of our runs or contacts from the Contact Us page. No Frozen products can be shipped out by post, only by local delivery. For updates in our shop visit our Facebook Page.

If you would like to know more about us as a company, visit our page Our Story