Regular price
Sale price
£0.35
Unit price
per
Sale
Sold out
Share
Introducing a selection of delightful and natural treats for your beloved pet: Hairy Rabbit Foot, Chicken Feet, Duck Feet, Goose Feet, and Puffed Chicken Feet. These options provide a range of textures and flavors that are sure to keep your furry friend entertained and satisfied.
Our Hairy Rabbit Foot is a unique and intriguing treat. With its natural fur, it offers a sensory experience for your pet, stimulating both their taste buds and sense of touch. This treat is perfect for pets who enjoy a bit of extra engagement during treat time.
Chicken Feet are a classic choice for many pet owners. They're not only rich in flavor but also packed with essential nutrients. These treats are a natural source of glucosamine and chondroitin, which promote joint health, making them an excellent option for pets of all ages.
Duck Feet offer a slightly different taste profile, giving your pet a variety of flavors to enjoy. They're a good source of lean protein and are rich in essential fatty acids, contributing to healthy skin and a lustrous coat. Your pet will find these both delicious and satisfying.
For a larger and more substantial treat, we offer Goose Feet. These provide a hearty chewing experience, ideal for larger dogs or those with strong jaws. They're a natural source of essential nutrients and offer a satisfying crunch that dogs truly relish.
If your pet enjoys a lighter, airier treat, our Puffed Chicken Feet are an excellent option. These treats are gently dried to achieve a light and crispy texture, making them easy to chew and digest. They're a flavorful snack that dogs find irresistible.
All of our feet treats are made from high-quality, natural ingredients without any artificial additives, ensuring that your pet receives only the best. Whether you're looking to provide a unique sensory experience or offer a nutritious and flavorful snack, our assortment of feet treats has something for every pet.
Treat your furry companion to the goodness of our Hairy Rabbit Foot, Chicken Feet, Duck Feet, Goose Feet, and Puffed Chicken Feet. With no artificial additives or preservatives, you can trust that you're providing the very best for your cherished pet. Watch as they enjoy the satisfaction of a tasty, protein-rich treat that supports their overall well-being.
Ingredients
Hairy Rabbit Foot: 100% Rabbit
Chicken Feet: 100% Natural Chicken Feet
Duck Feet: 100% Duck Feet
Goose Feet: 100% Goose
Puffed Chicken Feet: Chicken feet.
Typical Analysis
Hairy Rabbit Foot: Protein 40%, Fat 30%, Ash 10%
Chicken Feet: Crude protein 67.1%, Crude fat 13.5%, Ash 4.5%, Moisture 4%
Duck Feet: N/A
Goose Feet: Protein 9%, Fat 18%, Ash 16%
Puffed Chicken Feet: Crude Protein: 40,5% Crude fat: 34,2 % Moisture (max): 6,3% Crude Ash: 16,49%.

View full details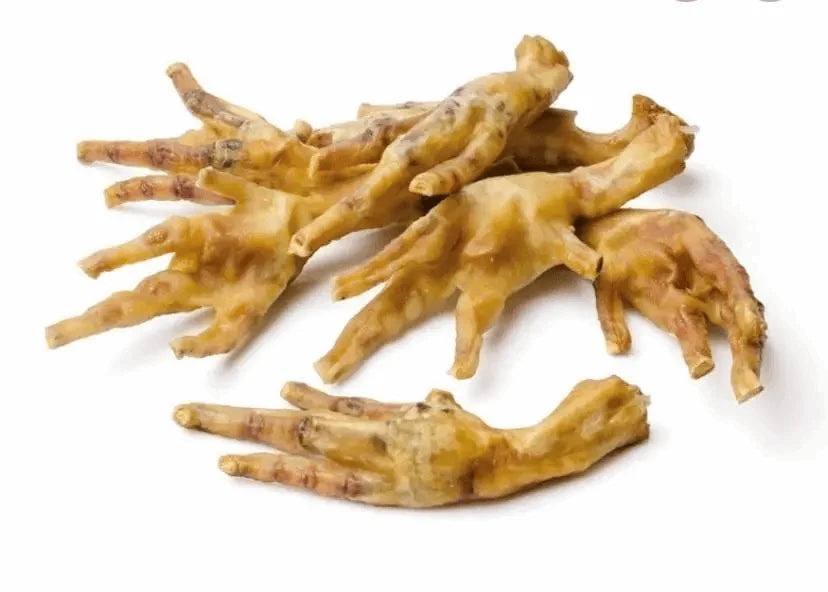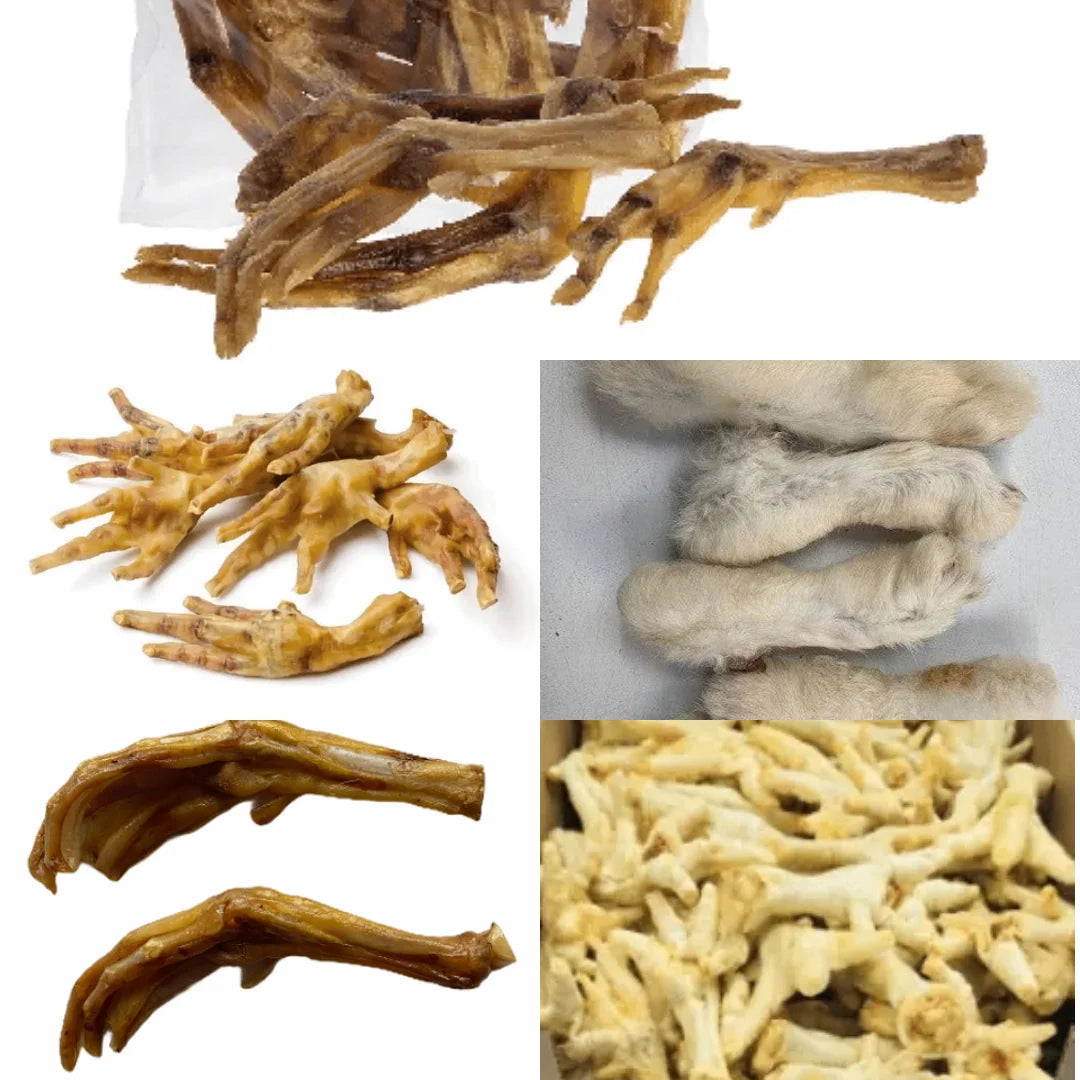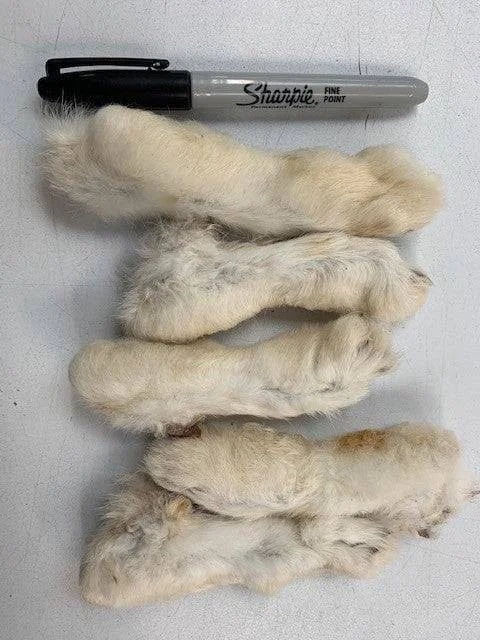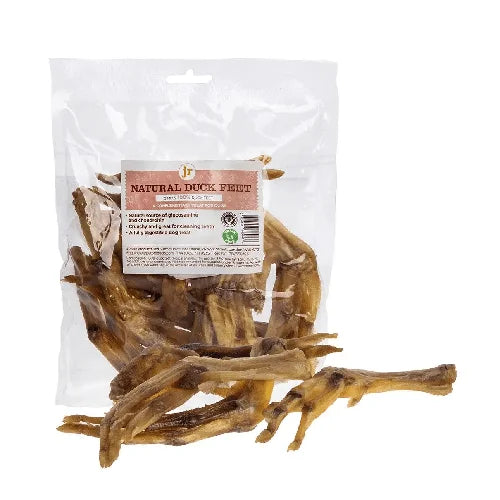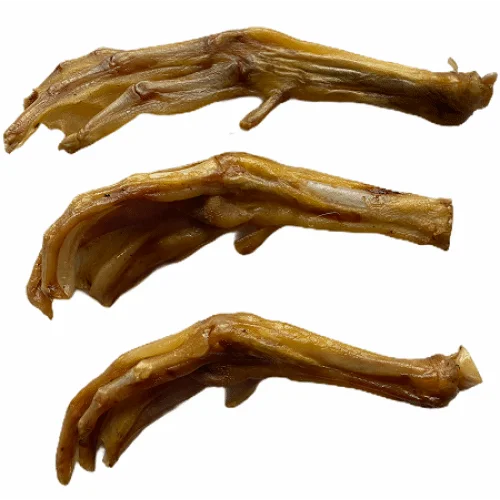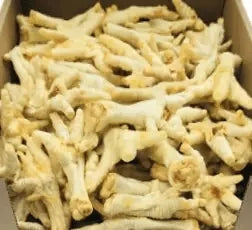 Shipping
We offer Local Delivery to multiple areas around our base, if you are interested in one of our delivery runs please check the Ordering and Delivery page to see if you are on one of our runs or contacts from the Contact Us page. No Frozen products can be shipped out by post, only by local delivery. For updates in our shop visit our Facebook Page.

If you would like to know more about us as a company, visit our page Our Story