Regular price
Sale price
£18.00
Unit price
per
Sale
Sold out
Share
Introducing our De-stress and Calming Spray, a product backed by years of research and trials, resulting in a one-of-a-kind formula that incorporates the soothing properties of Valerian essential oil. This natural blend, also featuring Vetiver, Sweet Basil, and Sage, is designed to help pets find their inner calm.
Pet Remedy operates in harmony with the brain's natural messengers, known as neurotransmitters. These messengers play a vital role in signaling the nerves to either relax (via the GABA pathway) or become more alert.
During times of stress or anxiety, pets can experience overstimulation of their nerves, leading to visible signs of distress. The unique blend of essential oils in Pet Remedy aids in supporting these natural relaxation pathways, providing a sense of calm for anxious or stressed pets.
Our De-stress and Calming Spray is incredibly user-friendly, thanks to its convenient trigger spray. It's suitable for a wide range of pets, including dogs, cats, horses, rabbits, rodents, and birds, making it a versatile solution for various furry and feathered companions.
With a clinically proven formula, you can trust that you're providing your pet with a reliable solution for their stress or anxiety. The generous 200ml size ensures you have plenty of product on hand for whenever your pet needs a little extra comfort.
Experience the immediate calming effects of our De-stress and Calming Spray. It helps your pet relax without causing sedation, allowing them to become more attentive and receptive to your care. For even greater effectiveness, it can be used in conjunction with a plug-in diffuser, providing a comprehensive calming solution for all pets in your household. Developed and made in England, this water-based, pH-neutral formulation is safe for your pet's skin and coat. Choose Pet Remedy for a calmer, happier pet.
Usage Instructions
The calming spray is water-based and pH neutral. Use for travel and in the home.
Spray on pet bedding, bandana, or even a little on your fingers and gently rub around the muzzle, under the chin, and top of chest!
You only need a couple of sprays and this will last between 2 and 6 hours depending on the individual pet.
For bonding rabbits, spray a little on a damp cloth or fingers and gently rub around the muzzles of rabbits. This helps with scent swapping as well as calming, which in turn helps speed up the bonding process. This same procedure can be used for bonding other pets such as dogs, cats, rodents, and horses.
As a rule, best not to spray directly on a pet. This avoids any association of the spray with the stressful situation.
Avoid spraying in the proximity of small mammals and birds as they have small lung capacity. Best to spray a little on a cloth and then place the cloth near them.
When out walking or training an anxious dog, spray a little on a bandana or spray a little on a damp cloth or your fingers and gently rub around the muzzle and top of chest. The same applies for horses.
You can even spray a little on your trouser leg and bring the dog to heel to take in the actives!
View full details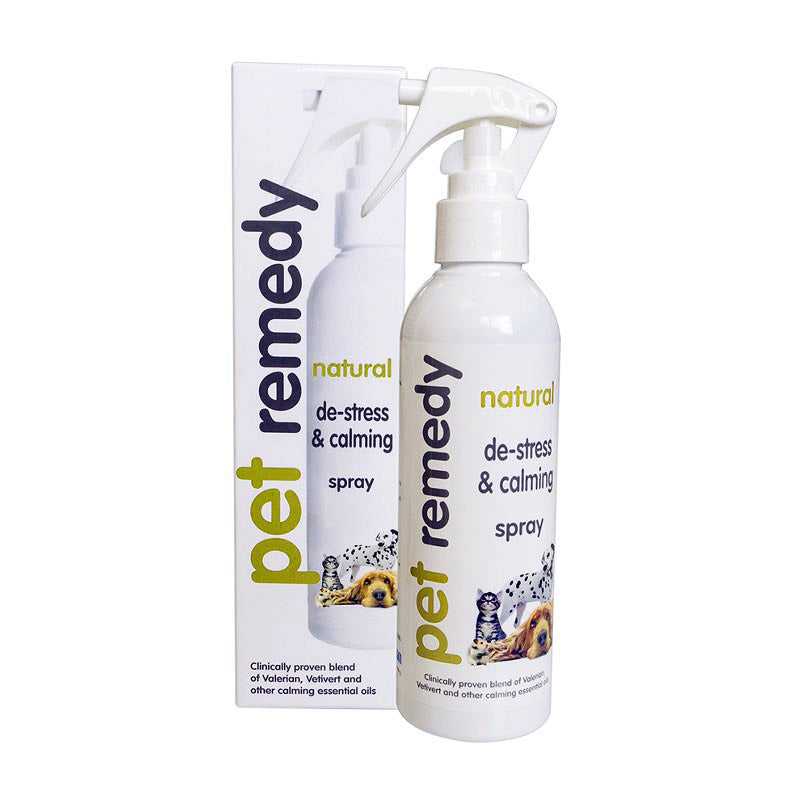 Shipping
We offer Local Delivery to multiple areas around our base, if you are interested in one of our delivery runs please check the Ordering and Delivery page to see if you are on one of our runs or contacts from the Contact Us page. No Frozen products can be shipped out by post, only by local delivery. For updates in our shop visit our Facebook Page.

If you would like to know more about us as a company, visit our page Our Story