Kiezebrink
Regular price
Sale price
£1.50
Unit price
per
Sale
Sold out
Share
Introducing our Day Old Chick Mince, a specialized offering for hand-rearing and smaller carnivores. This unique mince is made from whole-day-old chicks, providing a valuable food source that meets the specific dietary needs of your pet.
Our Day Old Chick Mince is prepared by mincing whole-day-old chicks and then carefully packaging them. This process ensures that the nutritional benefits are preserved, making it an ideal choice for hand-rearing young animals or as a primary food source for smaller carnivores.
Each pack contains either 250g or 1kg of this high-quality, frozen mince. We take pride in providing a product that meets the highest standards of quality and nutrition. At our establishment, we believe in offering pets the very best, which is why our Day Old Chick Mince is free from any artificial additives.
This mince serves as a vital protein source, supplying the necessary nutrients for growing and maintaining the health of your pet. The inclusion of whole-day-old chicks offers a natural and biologically appropriate diet option.
Elevate your pet's diet with our Day Old Chick Mince. Whether used for hand-rearing or as a primary food source, it's a choice that supports the health and vitality of your cherished companion. Choose quality, choose natural nutrition, choose us for a taste of pure, unadulterated goodness. Your pet deserves the best, and that's exactly what we provide.
Ingredients
100% Day Old Chicken
Typical Analysis
Moisture 77%, Protein 16%, Fat 6%, Ash 2%, Calcium 0.4%, Cellulose 0.2%, Phosphorus 0.26%

View full details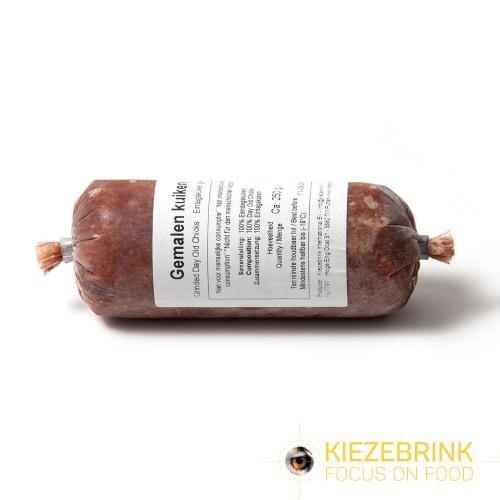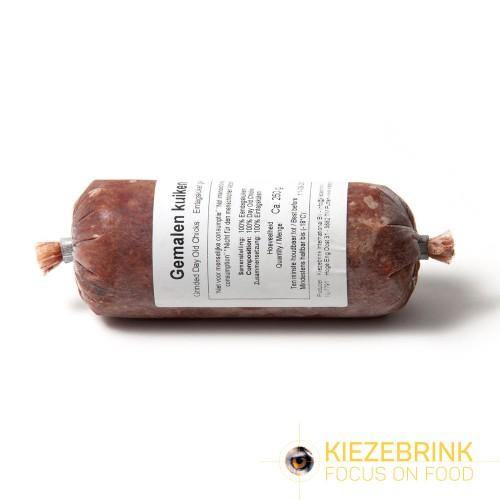 Shipping
We offer Local Delivery to multiple areas around our base, if you are interested in one of our delivery runs please check the Ordering and Delivery page to see if you are on one of our runs or contacts from the Contact Us page. No Frozen products can be shipped out by post, only by local delivery. For updates in our shop visit our Facebook Page.

If you would like to know more about us as a company, visit our page Our Story