Durham Animal Feeds
Regular price
Sale price
£1.85
Unit price
per
Sale
Sold out
Share
Introducing our DAF Boneless Minces, a delectable treat containing mouthwatering meat only, rich in Omega-3 fatty acids and essential B vitamins. At DAF, we take pride in providing products that are free from artificial flavors, preservatives, or colors. This means your pet gets only the purest, most natural nutrition.
Our Boneless Minces are meticulously prepared, finely minced to a convenient 8ml serving size, and thoughtfully packaged in 454g packs. This ensures that you have the perfect portion ready for your pet's enjoyment. Whether as a delectable meal topper or a standalone treat, our Boneless Minces are bound to be a hit with your furry friend.
Please note that our Horse variant is being discontinued, and will only be available while supplies last. If your pet has a penchant for this particular flavor, now is the time to stock up.
Rest assured, our commitment to quality remains unwavering. Each pack of DAF Boneless Minces embodies our dedication to providing pets with the finest, most natural ingredients. With every mouthful, your pet receives a burst of essential nutrients, contributing to their overall health and well-being.
Elevate your pet's mealtime experience with DAF Boneless Minces. Whether used as a special treat or a regular part of their diet, you can trust that you're providing a high-quality, nutrition-packed option. Say yes to wholesome, flavorful nutrition without any artificial additives. Choose DAF Boneless Minces for a taste of pure, natural goodness.
Ingredients
Beef: (100% Meat), Beef Cuts, No bone or offal
Beef Tripe: Beef Tripe Cuts.
Chicken: (100% Meat), Chicken Cuts, No Bone or Offal.
Goat Tripe: Goat Tripe Cuts
Horse Meat with Offal: (90% Meat, 10% Offal), Horse Cuts, no bone, Heart, Liver, Spleen. 
Lamb: 100% Lamb meat
Lamb Tripe: Lamb Tripe Cuts.
Offal: Beef & Lamb Lung, Kidney, Liver, Spleen,
Pork: 100% Pork Meat
Tripe and Heart: (80% Meat, 10% Bone, 10% Offal), Beef Tripe, Beef Heart, Bone, Kidney, Liver, Spleen.
Turkey: 100% Turkey meat
Venison: 100% Venison cuts
Typical Analysis
Beef: Moisture 72%, Protein 16%, Oil 10%, Ash 1%
Beef Tripe: Moisture 74%, Protein 14%, Oil 10%, Ash 2%
Chicken: Moisture 73%, Protein 23%, Oil 2%, Ash 1%
Goat Tripe: Moisture 73%, Protein, 14%, Oil 11%, Ash 2%
Lamb: Moisture 60.8%, Protein 15.1, Oil 21%, Ash 1%
Lamb Tripe: Moisture 74%, Protein 13%, Oil 11%, Ash 2%
Offal: Moisture 74%, Protein 14%, Oil 8%, Ash 2%
Pork: Moisture: 68%, Protein: 15%, Fats & Oils: 13%, Ash: 4%
Tripe and Heart: Moisture 71%, Protein 14%, Oil 13%, Ash 1%
Turkey: Moisture 72%, Protein 16%, Oil 10%, Ash 1%
Venison: Moisture %, Protein %, Oil %, Ash %

View full details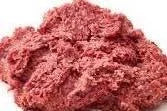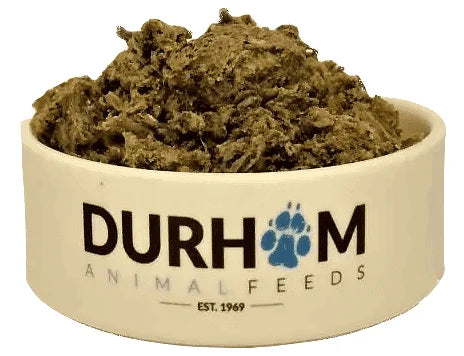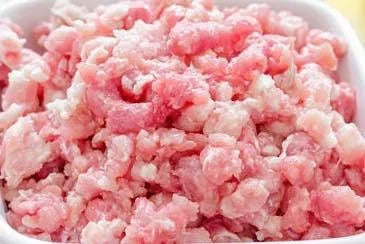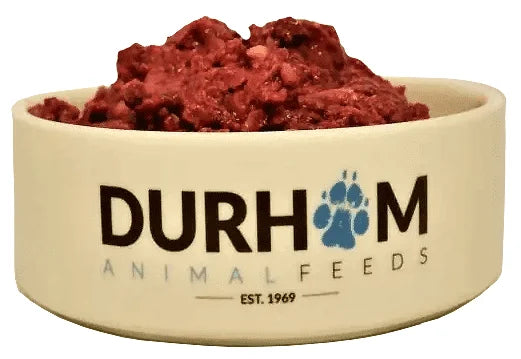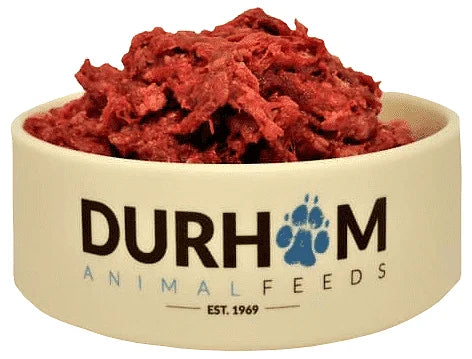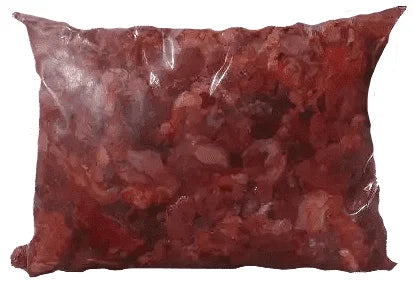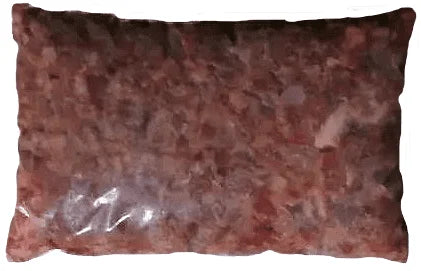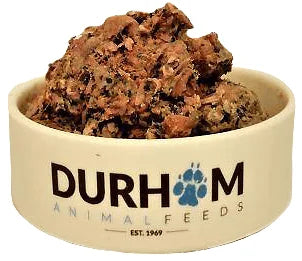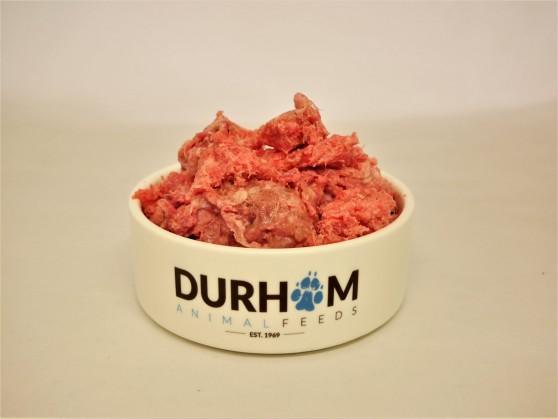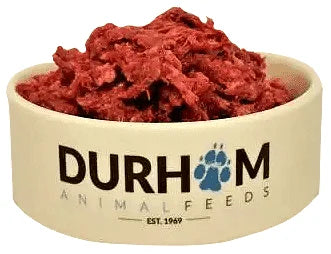 Shipping
We offer Local Delivery to multiple areas around our base, if you are interested in one of our delivery runs please check the Ordering and Delivery page to see if you are on one of our runs or contacts from the Contact Us page. No Frozen products can be shipped out by post, only by local delivery. For updates in our shop visit our Facebook Page.

If you would like to know more about us as a company, visit our page Our Story