Regular price
Sale price
£3.15
Unit price
per
Sale
Sold out
Share
Introducing our premium Cow Horn Marrows, crafted from 100% pure Beef Horn Marrow. These treats not only provide a satisfying chewing experience for your dog, but also serve as a healthy outlet for boredom or stress. Chewing promotes the release of endorphins, contributing to a relaxed and contented state for your furry friend.
Designed with your dog's well-being in mind, Cow Horn Marrows boast a remarkable feature—zero fat content. This makes them an ideal choice for dogs with pancreatitis or those on a low-fat diet for any reason. Say goodbye to worries about fat intake while treating your pup to a delightful chewing experience.
One of the key benefits of our Cow Horn Marrows is their odorless nature. You won't have to contend with unpleasant odors, and these treats will never become sticky or slimy. Enjoy a clean and hassle-free chewing solution for your beloved pet.
Rest assured that our Cow Horn Marrows contain only one ingredient: 100% Beef. We take pride in what is included, as well as what is left out:
NO Artificial Colourings
NO Artificial Fragrances
NO Artificial Flavours
NO Preservatives
NO Additives
Furthermore, these treats are gluten-free, catering to dogs with specific dietary needs. With Cow Horn Marrows, you're providing your pet with a treat that's not only delicious, but also free from any artificial or unnecessary additives.
Embrace the natural choice for your furry companion. Our Cow Horn Marrows are 100% natural and naturally better. Elevate your dog's treat game with a chew that not only satisfies their instincts, but also supports their overall well-being. Say yes to a treat that's pure, wholesome, and tailored to your dog's health.
View full details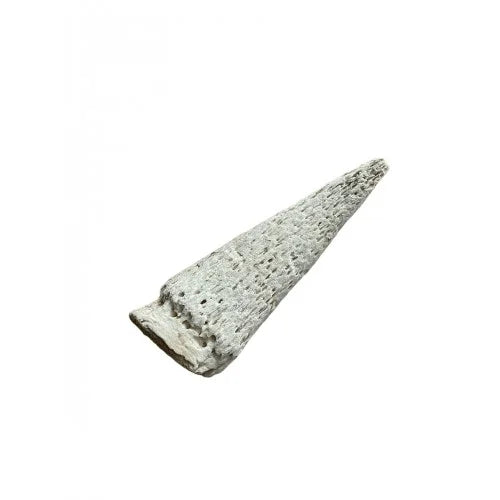 Shipping
We offer Local Delivery to multiple areas around our base, if you are interested in one of our delivery runs please check the Ordering and Delivery page to see if you are on one of our runs or contacts from the Contact Us page. No Frozen products can be shipped out by post, only by local delivery. For updates in our shop visit our Facebook Page.

If you would like to know more about us as a company, visit our page Our Story