Regular price
Sale price
£0.89
Unit price
per
Sale
Sold out
Share
Introducing our premium selection of Cow Hooves, the ultimate long-lasting chewy treat for your furry friend. These hooves are not only a delicious indulgence but also offer a host of benefits that will keep your pet entertained and satisfied.
Unparalleled Value and Durability:
Crafted to be a high-value treat, our Cow Hooves are designed to provide hours of chewing pleasure. Their tough texture ensures that they stand up to even the most determined chewers, making them an excellent choice for dogs of all sizes.
Versatile Treat Options:
Stuff, Freeze, and Enjoy: Take the treat experience to the next level by stuffing and freezing the hooves. This creates a longer-lasting delight that can be refrozen multiple times, extending the enjoyment for your pet.
Quality Ingredients for Irresistible Varieties:
Choose from an array of enticing flavors, each created with top-quality ingredients to cater to your pet's palate:
Venison: Featuring Dried Cow Hoof, Sheep Fat, Deer meat, and Bone Meal for a taste of the wild.

Cheese: Indulge your pet with Dried Cow Hoof, Sheep Fat, Whole Grain Spelt flour, and real Cheese for a savory and satisfying treat.

Beef: Packed with Dried Cow Hoof, Sheep Fat, Beef meat, and Bone Meal for a protein-rich, meaty experience.

Collagen & Biltong: A blend of Dried Cow Hooves, Collagen, and Beef Oesophagus (Gullet) for a protein-packed, chewy delight.

Collagen & Jerky: Combining Dried Cow Hooves, Collagen, and Beef Lung for a flavorful and protein-rich treat.

Collagen & Pizzle: Featuring Dried Cow Hooves, Collagen, and Bully Pizzle for an extra-tasty, protein-loaded chew.
Raw Frozen Filled Delights:
For an extra special treat, try our Raw Frozen filled options, including Chicken, Lamb, and Tripe. These cow's hooves are stuffed with DAF minced meat blends, providing a balanced mix of meat, bone, and offal for a truly satisfying experience.
Nutritional Breakdown:
Cheese: Protein 48.3%, Fat 20.8%, Ash 3.4%

Collagen & Biltong: Protein 81.17%, Fat 1.25%, Ash 3.50%

Collagen & Jerky: Protein 79.29%, Fat 2.97%, Ash 3.72%

Collagen & Pizzle: Protein 81.97%, Fat 0.90%, Ash 4.51%
Elevate your pet's treat game with our Cow Hooves - a combination of premium ingredients, robust flavors, and lasting entertainment. Whether stuffed, frozen, or enjoyed as is, these hooves are a testament to quality and satisfaction. Treat your pet to an experience that truly stands out.
View full details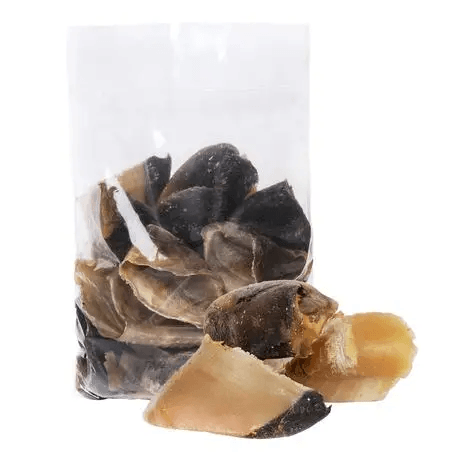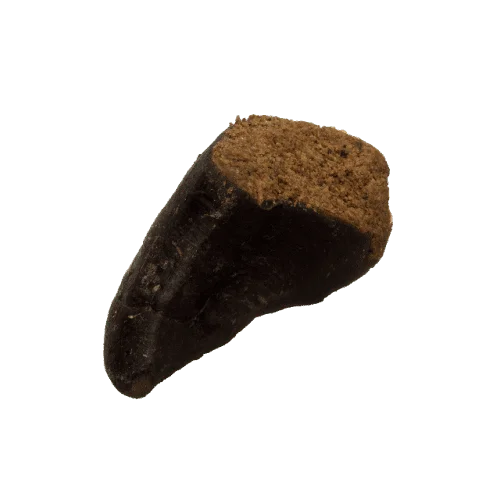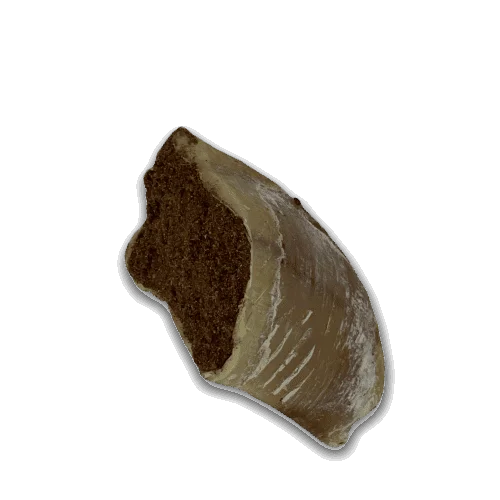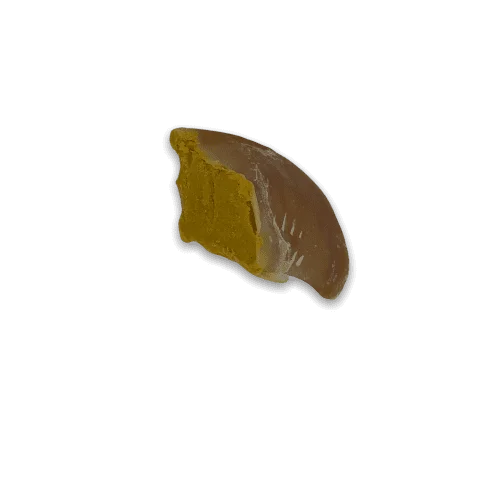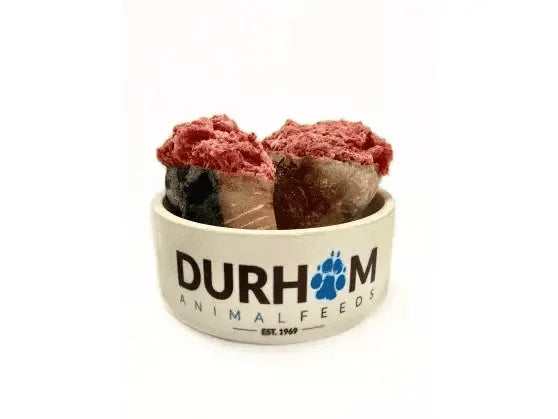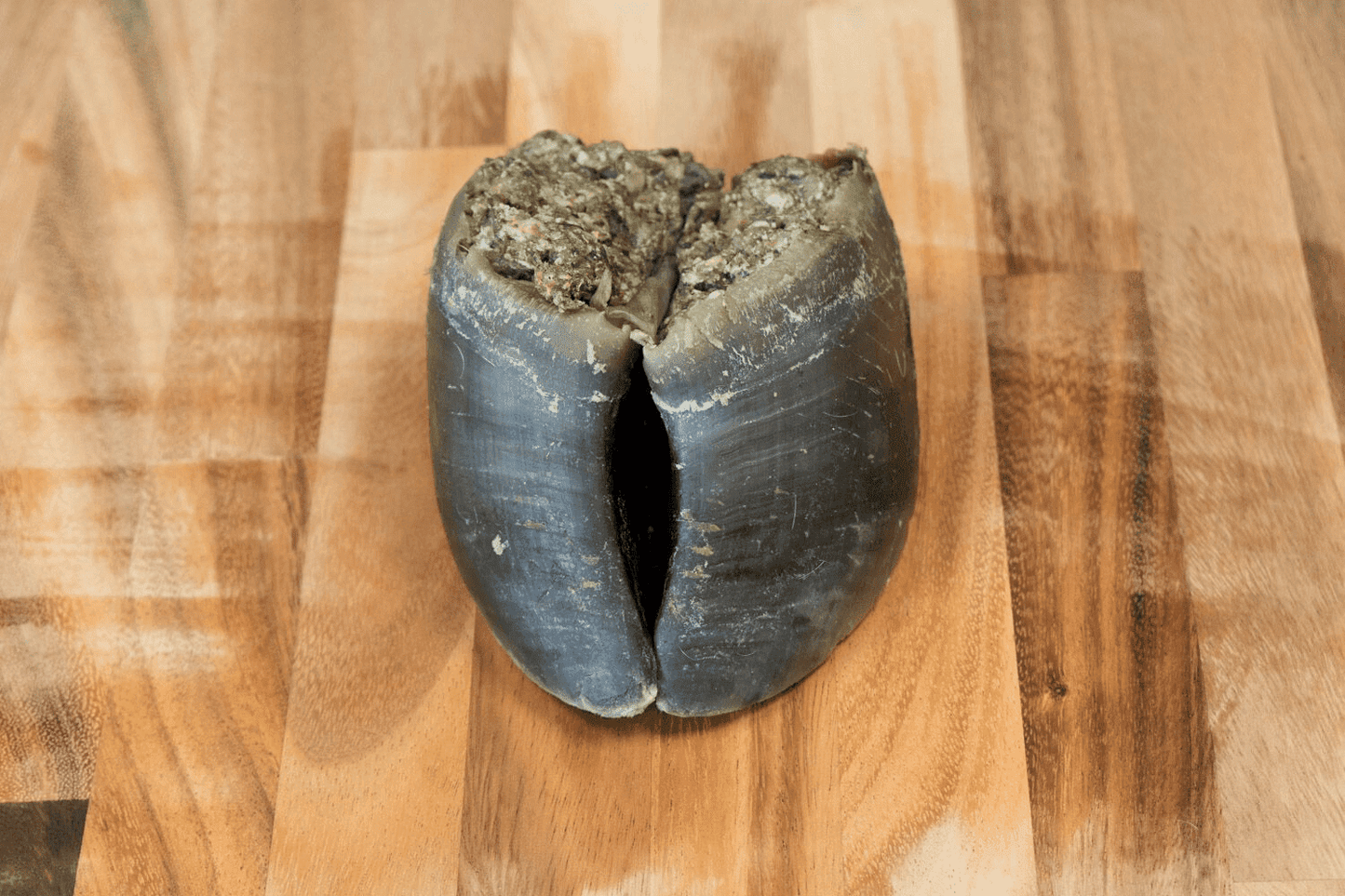 Shipping
We offer Local Delivery to multiple areas around our base, if you are interested in one of our delivery runs please check the Ordering and Delivery page to see if you are on one of our runs or contacts from the Contact Us page. No Frozen products can be shipped out by post, only by local delivery. For updates in our shop visit our Facebook Page.

If you would like to know more about us as a company, visit our page Our Story