Multi-Brand
Regular price
Sale price
£3.30
Unit price
per
Sale
Sold out
Share
Introducing the Classic Posh Paws Cat/Small Dog Bowl, a fusion of style and functionality for your beloved feline friend or small canine companion. Crafted with precision, this enamel bowl offers a sophisticated and charming dining solution.
This stylish bowl boasts an enamel applied finish, featuring an elegant white exterior adorned with a delightful contrast paw design. The aesthetic appeal of this bowl adds a touch of elegance to your pet's dining area, elevating their mealtime experience.
Crafted from heavy-gauge stainless steel, this bowl is designed to withstand the test of time. Unlike some materials that may absorb food odors, stainless steel remains fresh and odor-free, ensuring a clean and pleasant dining experience for your pet. Its robust construction ensures durability, making it a reliable choice for everyday use.
One of the standout features of this bowl is its unique fused-on rubber rim. This rim serves two essential purposes: it provides a non-slip surface, preventing the bowl from sliding during mealtime, and it adds an extra layer of protection against spills or tipping. This innovative design element enhances the functionality of the bowl, allowing your pet to enjoy their meals with ease.
Cleaning up after mealtime is a breeze with the Classic Posh Paws Cat/Small Dog Bowl. It's dishwasher safe, allowing for quick and hassle-free cleanup. This convenience makes it a practical choice for busy pet owners who want to spend more quality time with their furry friends.
With a generous capacity of 1600ml, this bowl is suitable for both cats and small dogs. Whether you have a dainty feline or a petite pup, they'll appreciate the roomy interior that allows them to comfortably enjoy their meals.
Elevate your pet's dining experience with the Classic Posh Paws Cat/Small Dog Bowl. Its combination of style, functionality, and durability makes it a standout choice for pet owners who seek the best for their furry companions. Treat your pet to a charming and reliable feeding solution that complements your home decor. Order yours today!
View full details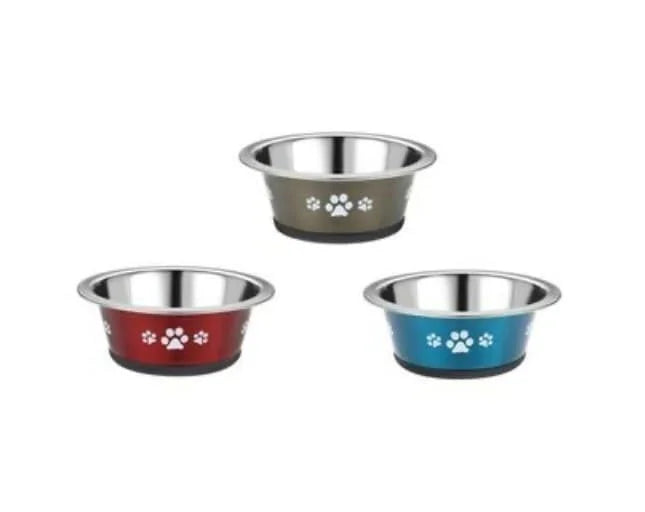 Shipping
We offer Local Delivery to multiple areas around our base, if you are interested in one of our delivery runs please check the Ordering and Delivery page to see if you are on one of our runs or contacts from the Contact Us page. No Frozen products can be shipped out by post, only by local delivery. For updates in our shop visit our Facebook Page.

If you would like to know more about us as a company, visit our page Our Story