Regular price
Sale price
£0.75
Unit price
per
Sale
Sold out
Description

Introducing our Christmas Felt Stockings – the perfect festive accessory to bring holiday cheer to your beloved pets. These stockings are not just a seasonal decoration; they are a thoughtful way to include your cats, dogs, and other furry friends in the joyous celebrations. With an extensive selection and fantastic prices, these Christmas Felt Stockings offer an affordable and adorable way to treat your pets during the most wonderful time of the year.

Crafted with festive flair, our Christmas Felt Stockings come in a variety of designs, ensuring there's a perfect match for every pet's personality. From whimsical patterns to classic holiday motifs, these stockings add a charming touch to your home decor while creating a special space for pet-friendly surprises. The stockings are made from high-quality felt material, combining durability with a soft texture that complements the coziness of the season.

Available at fantastic prices, these stockings are a great choice for pet owners looking to spread joy without breaking the bank. The affordability of our Christmas Felt Stockings ensures that you can treat each of your pets to a personalized holiday surprise without compromising on quality or style.

Choose from a range of sizes to accommodate the unique needs of your pets. Whether you have a playful kitten, a laid-back dog, or a mix of furry companions, our Christmas Felt Stockings are available in sizes that cater to different breeds and sizes. This ensures that each pet receives a stocking filled with treats, toys, or other surprises tailored just for them.

Make this holiday season extra special for your pets with our Christmas Felt Stockings. Hang them by the fireplace, on your pet's bed, or anywhere you want to infuse a touch of festive spirit. These stockings not only add to the visual appeal of your holiday decorations but also serve as a tangible representation of the love and care you have for your pets during this magical time of year.

In summary, our Christmas Felt Stockings offer a fantastic and budget-friendly way to celebrate the season with your pets. The high-quality felt material and diverse selection of designs make these stockings a must-have for pet owners looking to create memorable and heartwarming moments for their furry companions.
Made From

Crafted from high-quality, pet-safe felt material
Extensive selection of designs
Fantastic prices for budget-friendly options
Share
View full details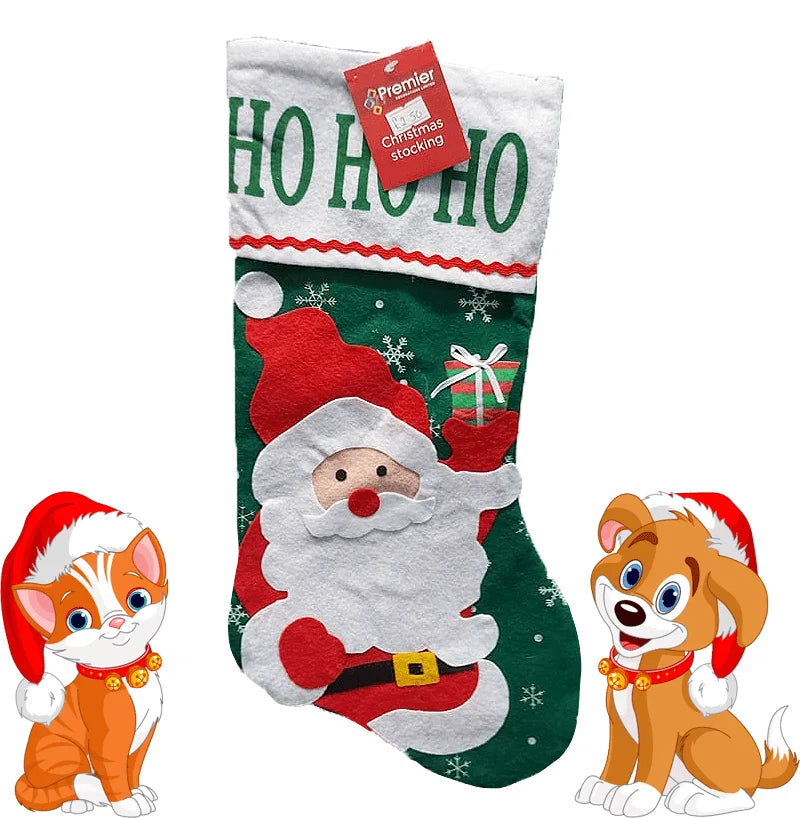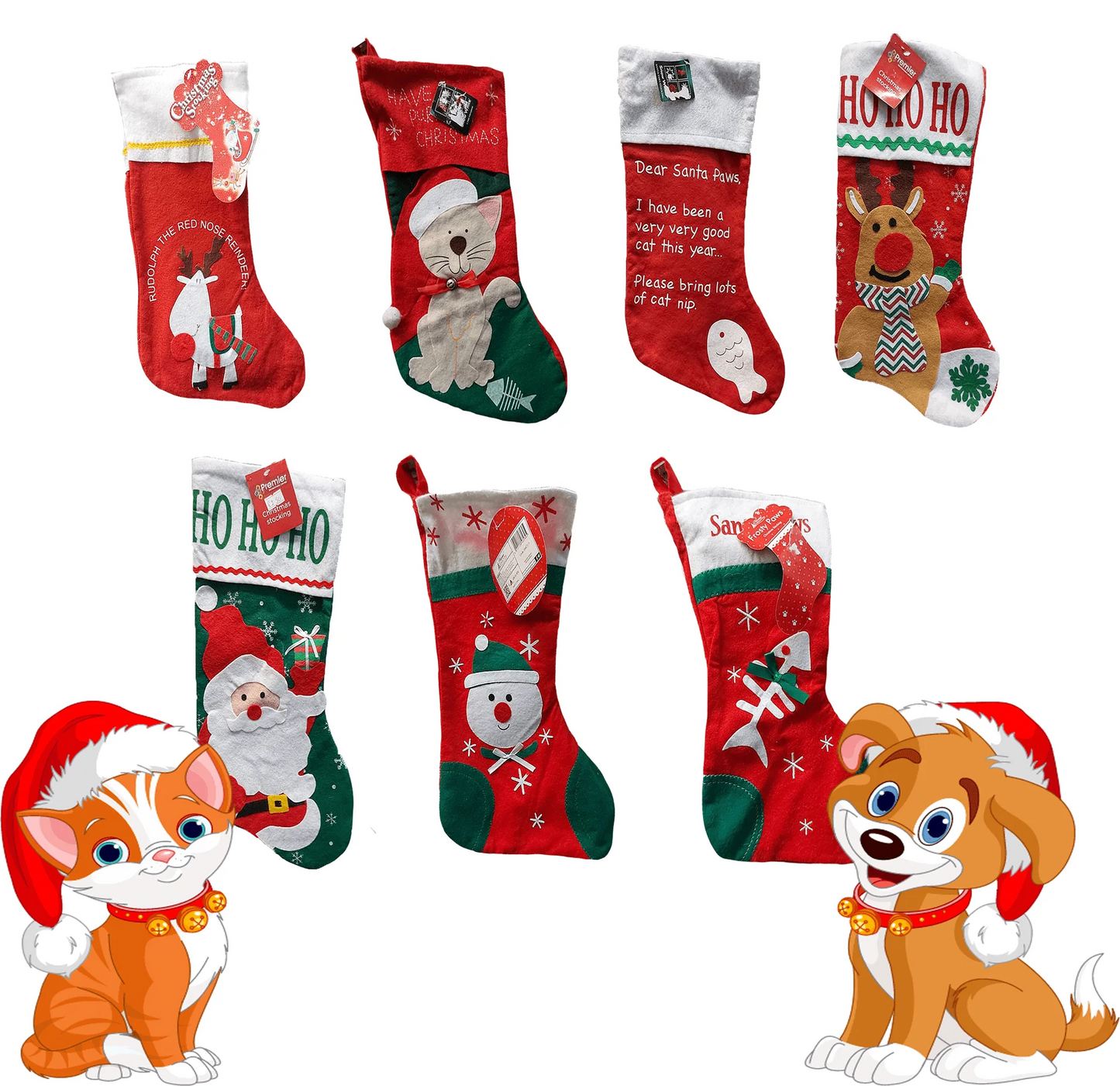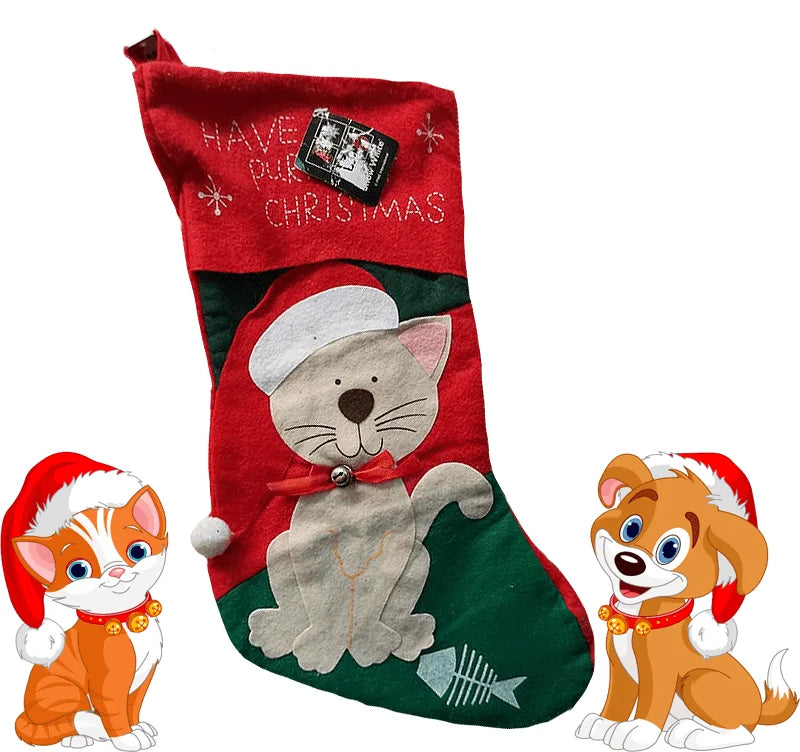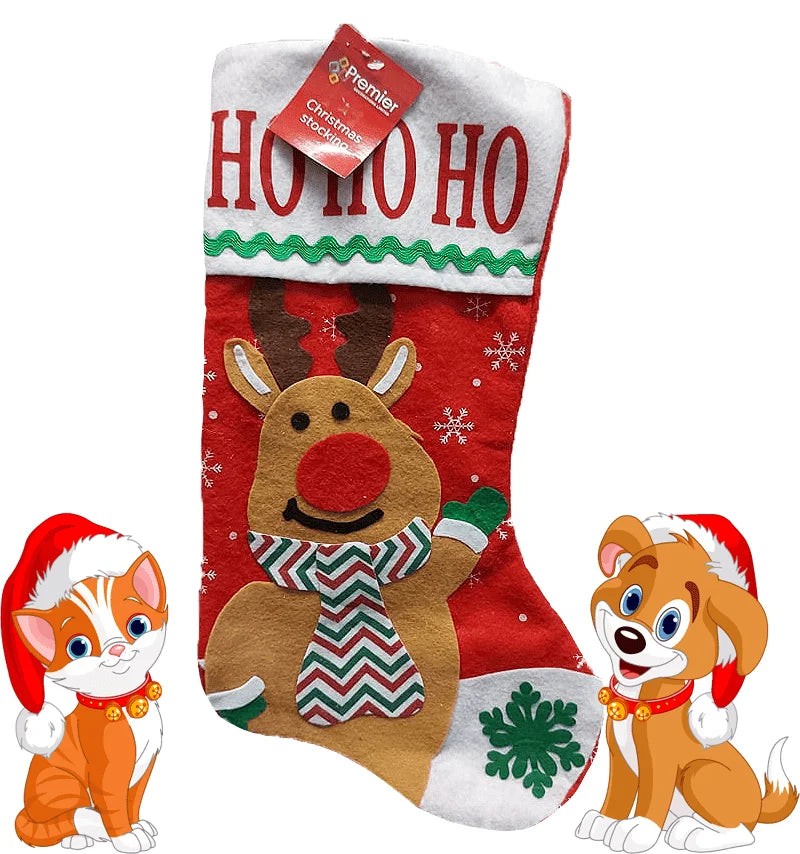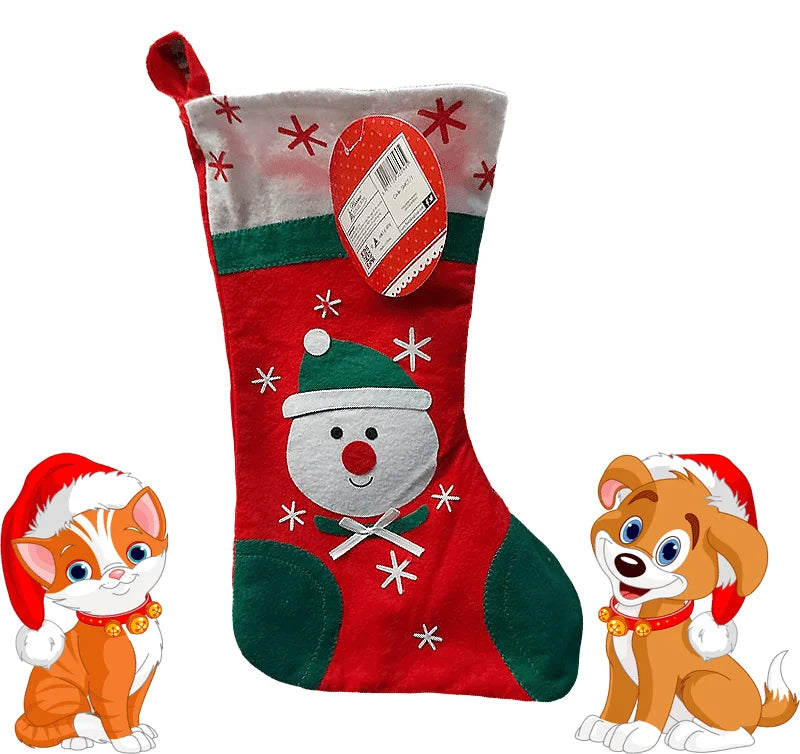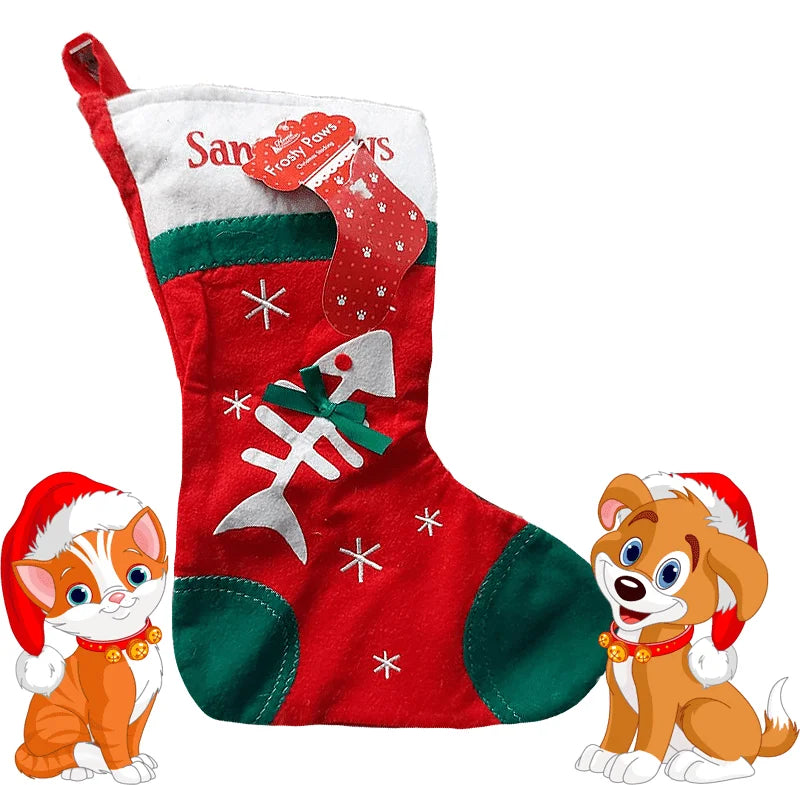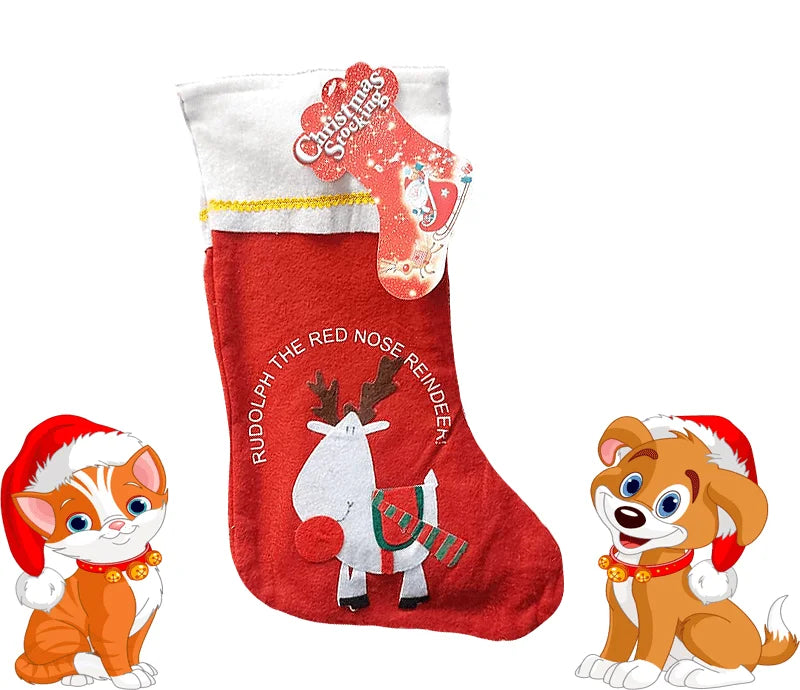 Shipping
We offer Local Delivery to multiple areas around our base, if you are interested in one of our delivery runs please check the Ordering and Delivery page to see if you are on one of our runs or contacts from the Contact Us page. No Frozen products can be shipped out by post, only by local delivery. For updates in our shop visit our Facebook Page.

If you would like to know more about us as a company, visit our page Our Story