Regular price
Sale price
£1.75
Unit price
per
Sale
Sold out
Description

Introducing our Christmas Bandanas for Dogs – the perfect blend of festive flair and practicality for your furry companions. Crafted with care and attention to detail, these bandanas are designed to add a touch of holiday spirit to your dog's attire while ensuring comfort and security. The unique feature of these bandanas lies in their double-sided design, allowing you to effortlessly switch between two charming holiday-inspired patterns.

Designed with both style and functionality in mind, these bandanas are tailored to be slid onto your dog's collar. This innovative design eliminates the worry of the bandana falling off and getting lost during your outdoor adventures with your canine friend. The snug fit ensures that the bandana stays securely in place, allowing your dog to showcase their festive fashion sense without any discomfort or inconvenience.

Available in three sizes – Small, Medium, and Large – our Christmas Bandanas cater to dogs of all shapes and sizes. Whether you have a petite pooch or a larger canine companion, you can find the perfect fit for them. The variety in sizes ensures that every dog can join in the holiday fun, spreading joy wherever they go.

The festive charm of these Christmas Bandanas for Dogs is further accentuated by the thoughtfully selected holiday-themed designs. From classic Christmas motifs to playful patterns, these bandanas allow your dog to partake in the joyous atmosphere of the season.

Upgrade your dog's holiday wardrobe with the convenience and style of our Christmas Bandanas. Whether strolling through the winter wonderland or posing for family photos, your canine companion will be the epitome of festive fashion with these double-sided delights. Choose the perfect size, slide it onto their collar, and let the holiday celebrations begin!
Made From

Crafted from high-quality, durable fabric
Festive holiday-inspired designs on both sides
Designed to be slid onto your dog's collar for a secure fit
Available in sizes Small, Medium, and Large
Share
View full details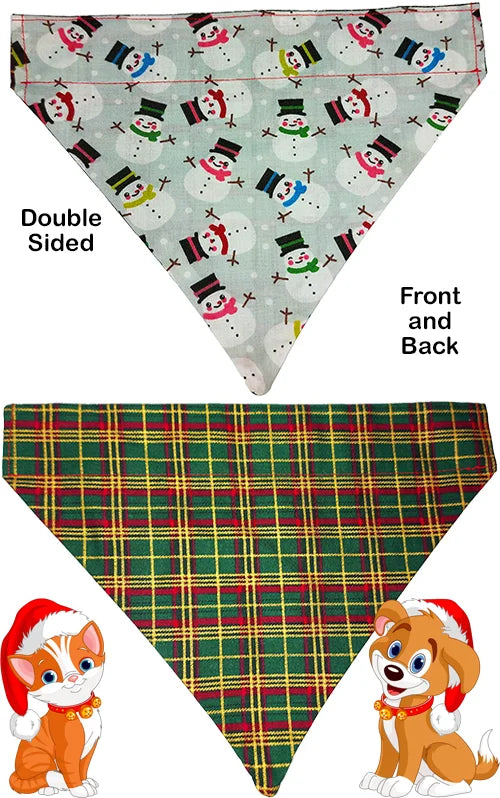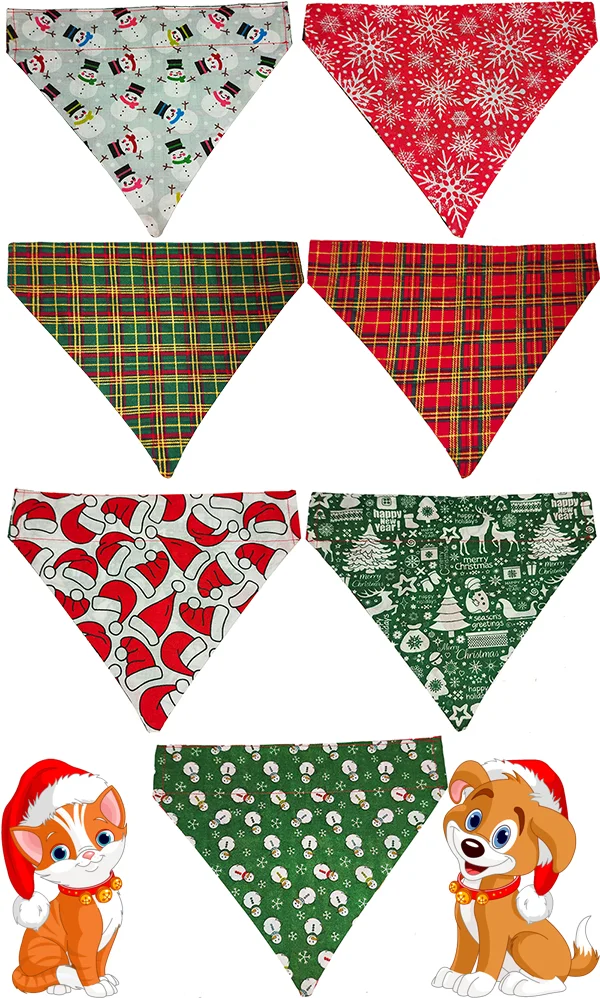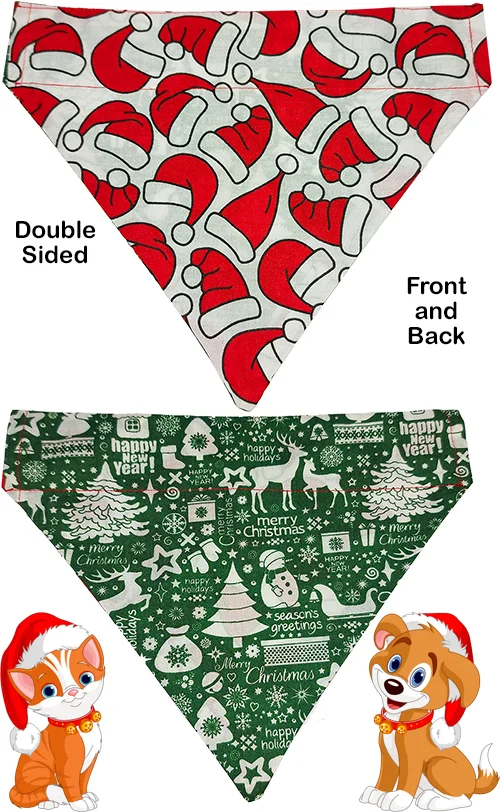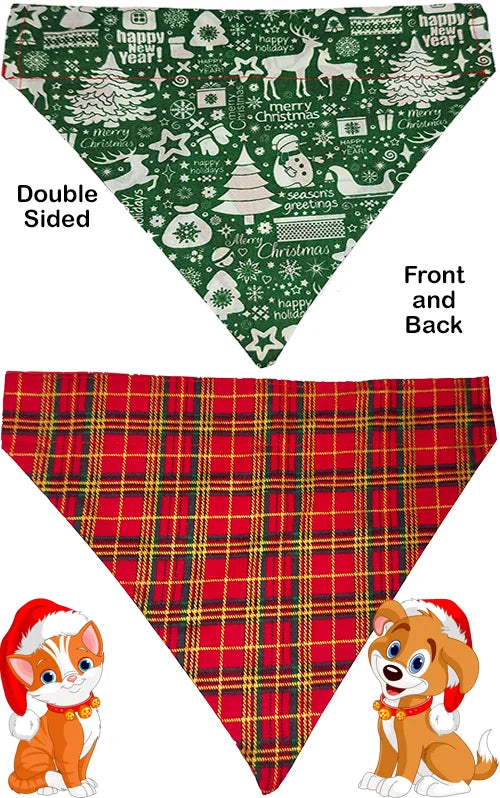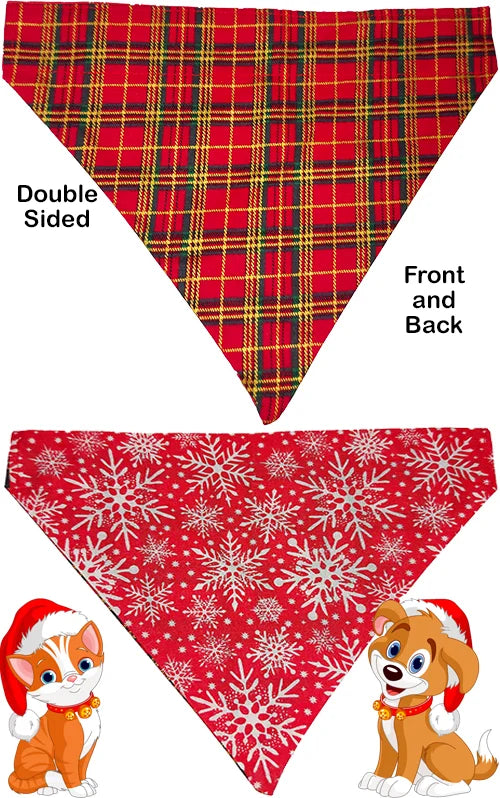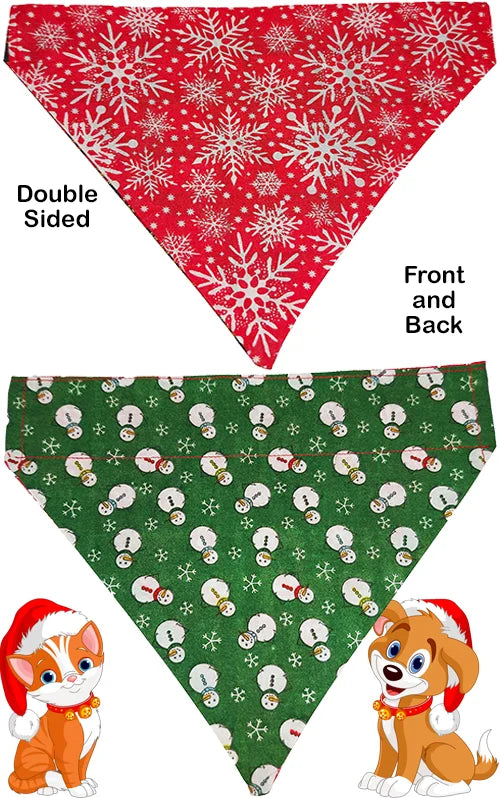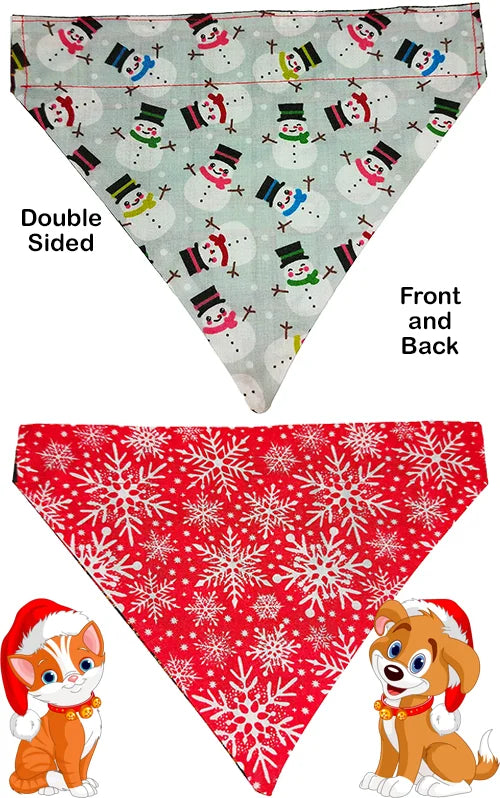 Shipping
We offer Local Delivery to multiple areas around our base, if you are interested in one of our delivery runs please check the Ordering and Delivery page to see if you are on one of our runs or contacts from the Contact Us page. No Frozen products can be shipped out by post, only by local delivery. For updates in our shop visit our Facebook Page.

If you would like to know more about us as a company, visit our page Our Story