Durham Animal Feeds
Regular price
Sale price
£3.45
Unit price
per
Sale
Sold out
Description

Introducing our high-quality Raw Chicken Wings, a fantastic addition to your pet's diet that offers a range of health benefits. These wings come frozen and are conveniently packaged in separate 1kg bags, ensuring freshness and easy portioning for your furry friend.

We take pride in offering top-tier products, and our chicken wings are no exception. When it comes to quality, we source from trusted providers. Our DAF chicken wings are of human-grade quality, expertly prepared and packed in 1kg bags. These wings typically come loosely frozen and consist of three joints, providing a nutritious and enjoyable treat for your pet.

For those who prefer locally sourced options, our TDB chicken wings are an excellent choice. These wings are sourced from free-range birds, providing an added layer of quality assurance. Similarly, they come in 1kg bags and consist of one to two joints per wing. This makes them a versatile and suitable option for a range of dog sizes and breeds.

Incorporating our Raw Chicken Wings into your pet's diet is a great way to offer them a wholesome and nutritious snack. Whether served as an occasional treat or included in their regular meals, these wings are sure to become a favorite. Their natural chewing action also provides dental benefits, helping to promote healthy teeth and gums.

Choose our Raw Chicken Wings for a high-quality, natural treat that your pet will love. With no artificial additives or processing, you can trust that you're providing the very best for your furry companion. Watch as they enjoy the satisfaction of a tasty, protein-rich treat that supports their overall well-being.
Ingredients

We believe in offering raw, unprocessed options for your pet's optimal health. Our chicken wings are exactly that—raw and unaltered, preserving their natural goodness and flavor. This raw form also ensures that your pet receives the full spectrum of nutrients, allowing them to thrive and maintain overall well-being.
Typical Analysis

The typical analysis of our Chicken Wings further underscores their nutritional value. With a protein content of 11% and a modest fat content of 3%, they provide a balanced profile that supports your dog's health and vitality. The moisture content of 63% ensures they remain tender and juicy, enhancing the overall palatability and satisfaction of the treat.
Share
View full details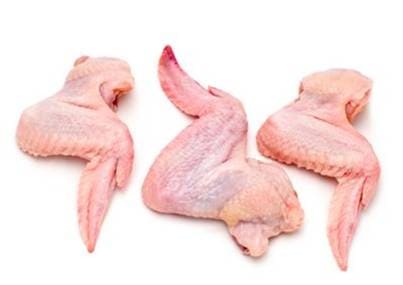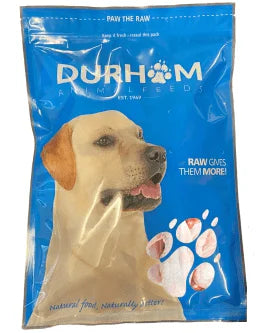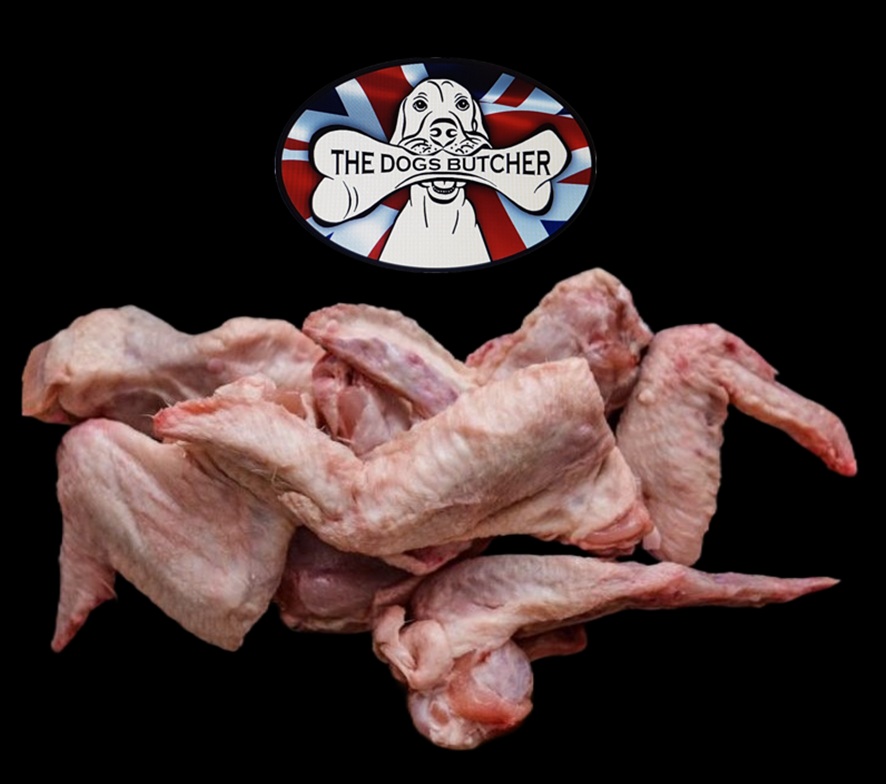 Shipping
We offer Local Delivery to multiple areas around our base, if you are interested in one of our delivery runs please check the Ordering and Delivery page to see if you are on one of our runs or contacts from the Contact Us page. No Frozen products can be shipped out by post, only by local delivery. For updates in our shop visit our Facebook Page.

If you would like to know more about us as a company, visit our page Our Story