Mixed Supplier
Regular price
Sale price
£3.35
Unit price
per
Sale
Sold out
Description

Introducing our Chicken Drumsticks, a wholesome treat that not only satisfies your dog's natural chewing instincts but also provides a range of health benefits. These drumsticks are sourced from trusted suppliers, ensuring that your pet receives the finest quality care.

Chicken Drumsticks are an excellent choice for promoting dental health. The natural chewing action required to enjoy these drumsticks helps to reduce plaque and tartar buildup, contributing to healthier teeth and gums. As your dog enjoys this tasty treat, they're also engaging in a beneficial dental exercise.

Beyond dental benefits, our Chicken Drumsticks offer a natural source of chondroitin and glucosamine. These compounds are known for their positive effects on joint health and cartilage maintenance. By incorporating these drumsticks into your pet's diet, you're actively supporting their joint mobility and overall comfort.

We offer two trusted options for Chicken Drumsticks. From Durham Animal Feeds, you can enjoy a 1kg pack of free-range drumsticks, expertly frozen for your convenience. The Dogs Butcher provides a generous pack containing 8-10 drumsticks, sourced from Creedy Carver/Otter Valley Chicken – a testament to our commitment to quality and ethical sourcing.

Treat your dog to the many benefits of our Chicken Drumsticks. Whether they're indulging in a dental workout or reaping the rewards of joint-supporting chondroitin and glucosamine, you can be confident that you're providing them with a treat that enhances their overall well-being. Elevate their snack time with our natural and additive-free Chicken Drumsticks – a choice you and your pet can feel good about.
Ingredients

Our Chicken Drumsticks consist of 100% premium chicken. We believe in providing your pet with treats that are free from additives, fillers, and unnecessary artificial ingredients. This ensures that every drumstick is a pure, natural, and wholesome choice for your furry friend.
Typical Analysis

The typical analysis of our Chicken Drumsticks showcases their impressive nutritional profile. With a protein content of 11% and an oil content of 3%, these drumsticks offer a balanced and satisfying treat option for your pet. Additionally, the moisture content of 63% ensures that your dog receives a hydrating and enjoyable snack.
Share
View full details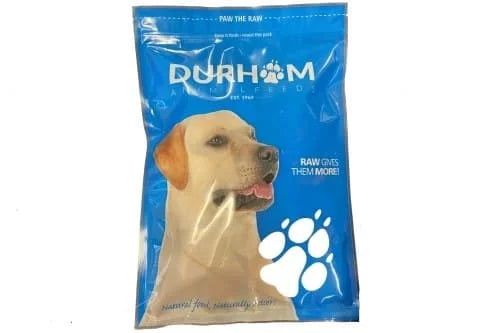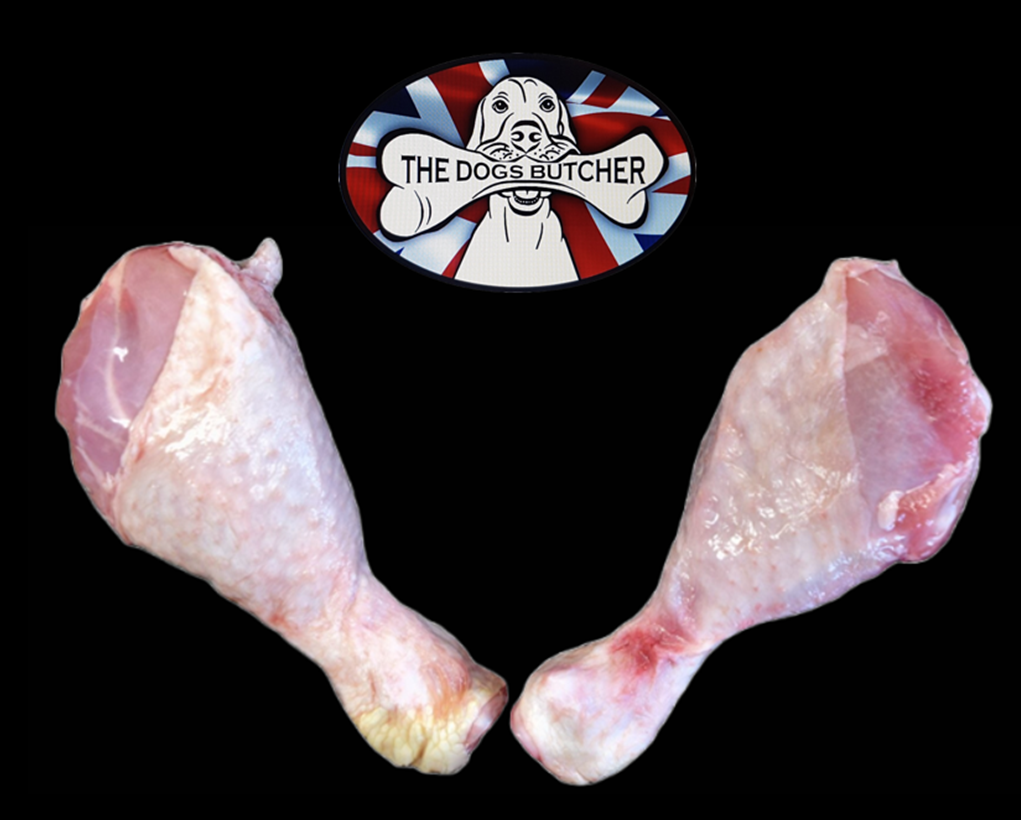 Meaty chicken drummers
Our dogs love them. Always good and meaty, good value for money, well packaged.
Hi Esther, thankyou for your great review.
Shipping
We offer Local Delivery to multiple areas around our base, if you are interested in one of our delivery runs please check the Ordering and Delivery page to see if you are on one of our runs or contacts from the Contact Us page. No Frozen products can be shipped out by post, only by local delivery. For updates in our shop visit our Facebook Page.

If you would like to know more about us as a company, visit our page Our Story