Durham Animal Feeds
Regular price
Sale price
£3.25
Unit price
per
Sale
Sold out
Description

Introducing Chicken Carcass, a natural and nutritious treat that provides both mental stimulation and physical exercise for your furry companion. Dogs have a natural instinct to tear and chew, and our chicken carcasses are perfect for keeping them engaged and content.

Chicken carcasses are sourced from trusted suppliers. From Durham Animal Feeds, you can expect human-grade quality, ensuring that your pet receives the same standard of care and quality as you would in your own kitchen. For those looking for locally sourced, free-range options, we also offer carcasses from The Dogs Butcher, known for their commitment to quality and ethical sourcing.

Feeding your dog a chicken carcass is more than just a treat – it's an opportunity for them to enjoy a meal in its most natural form. These carcasses can be served as they are, providing a satisfying and flavorful experience. Additionally, you have the option to stuff them with any of our high-quality minces, creating a well-rounded and satisfying mealtime for your pet.

Each pack contains either four carcasses from Durham Animal Feeds or two from The Dogs Butcher, providing you with a convenient and generous supply of this natural treat. Whether you're looking to provide your dog with a source of entertainment or a nourishing meal, our Chicken Carcasses are a versatile and valuable addition to your pet's diet.

Elevate your pet's snacking experience with Chicken Carcasses. By offering a treat that encourages natural chewing behavior and provides a satisfying meal option, you're not only keeping your dog happy but also supporting their overall well-being. Treat them to the best with our natural and additive-free Chicken Carcasses.
Ingredients

We understand the importance of offering treats that align with your pet's dietary needs. That's why Chicken Carcasses are free from artificial colors, preservatives, additives, cereals, or fillers. This means that you can confidently provide your dog with a treat that's pure, wholesome, and free from unnecessary additives.
Typical Analysis

The typical analysis of our Chicken Carcasses showcases their impressive nutritional profile. With a protein content of 14% and an oil content of 3%, these carcasses offer a balanced and satisfying treat option for your pet. Additionally, the moisture content of 64% ensures that your dog receives a hydrating and enjoyable snack.
Share
View full details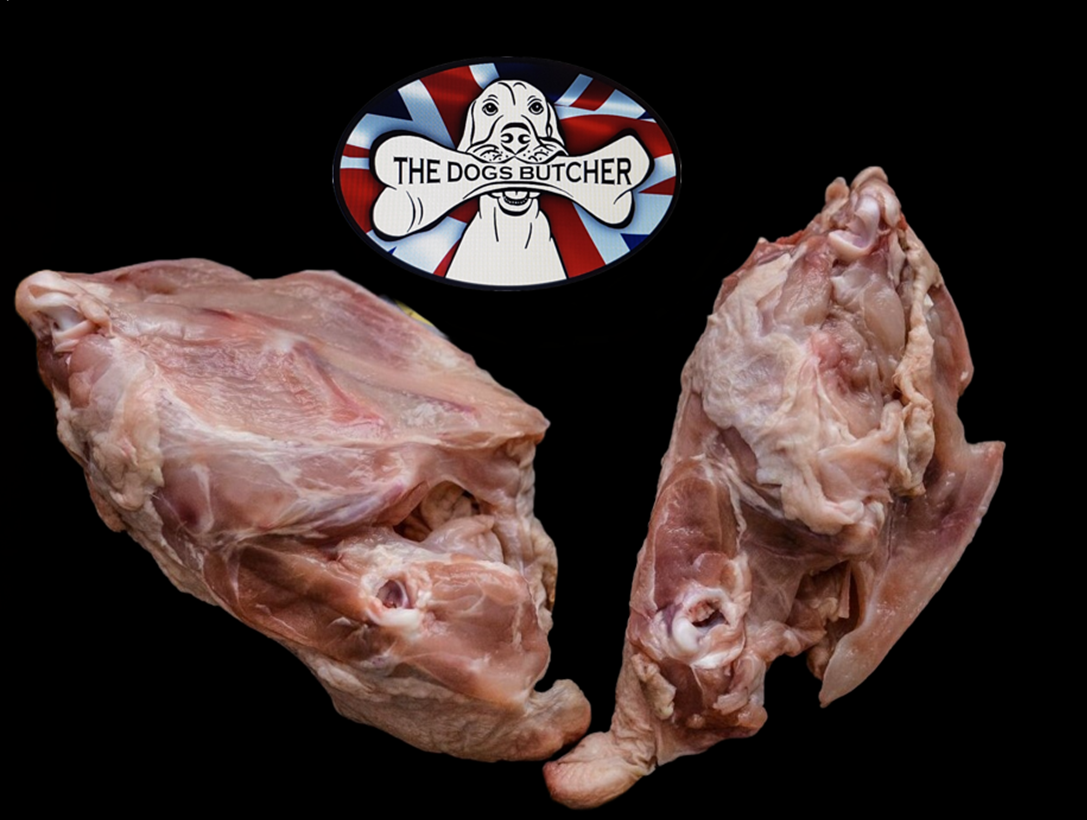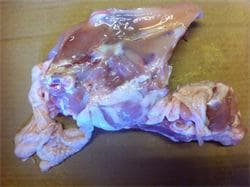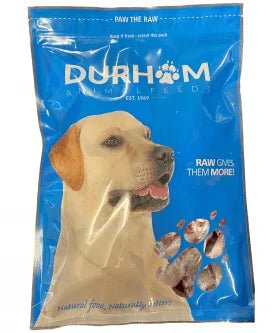 Shipping
We offer Local Delivery to multiple areas around our base, if you are interested in one of our delivery runs please check the Ordering and Delivery page to see if you are on one of our runs or contacts from the Contact Us page. No Frozen products can be shipped out by post, only by local delivery. For updates in our shop visit our Facebook Page.

If you would like to know more about us as a company, visit our page Our Story