Regular price
Sale price
£1.80
Unit price
per
Sale
Sold out
Description

Indulge your furry friend with our delectable Chewy Beef Cartilage, a cherished treat for avid chewers crafted from premium Beef Cartilage. Sourced from high-quality beef, this treat is bound to captivate your pet's taste buds and keep them happily occupied.

These treats are more than just a delightful snack – they're also a testament to our commitment to natural, wholesome ingredients. Completely free of gluten, you can rest easy knowing that your pet is indulging in a treat that aligns with their dietary needs. We believe that nature knows best, which is why we refrain from adding any artificial additives or fillers. With our Chewy Beef Cartilage, you're providing your pet with a treat that's pure, authentic, and oh-so-delicious.

Built with durability in mind, these treats are ideal for even the most enthusiastic chewers. Whether your pet is a puppy exploring the world through their jaws or a seasoned chewer, our Chewy Beef Cartilage offers a satisfying chewing experience that can help promote dental health.

You have the flexibility to choose how you'd like to enjoy these treats. They're available for purchase individually, allowing you to pick up a single chew for an occasional indulgence. Alternatively, you can opt for our convenient 250g pack, perfect for households with multiple pets or those who want to keep a steady supply of these beloved treats on hand.

Treat your pet to the irresistible goodness of our Chewy Beef Cartilage, and watch as they revel in the joy of this satisfying chew. With its natural, gluten-free composition and delightful taste, it's a treat that's sure to become a cherished favorite in your pet's routine.
Ingredients

Our Chewy Beef Cartilage boasts a simple yet powerful ingredient list: 100% Beef. This single-source protein ensures that your pet is receiving a high-quality, easily digestible snack that aligns with their natural dietary preferences.
Typical Analysis

While the typical analysis information is not available, rest assured that our commitment to quality and transparency means that you're providing your pet with a treat that meets the highest standards of excellence.
Share
View full details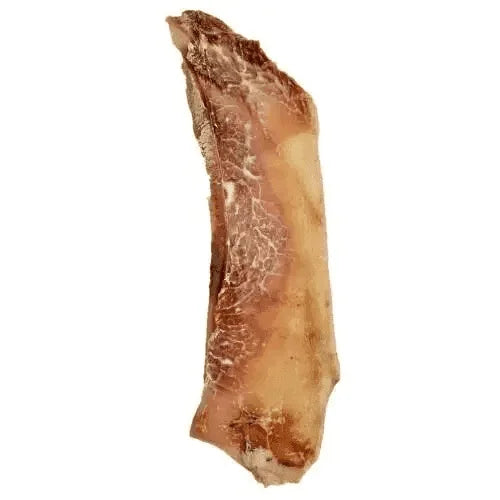 Shipping
We offer Local Delivery to multiple areas around our base, if you are interested in one of our delivery runs please check the Ordering and Delivery page to see if you are on one of our runs or contacts from the Contact Us page. No Frozen products can be shipped out by post, only by local delivery. For updates in our shop visit our Facebook Page.

If you would like to know more about us as a company, visit our page Our Story