Regular price
Sale price
£7.40
Unit price
per
Sale
Sold out
Description

Introducing our charming Ceramic Cat Cups, the perfect blend of functionality and feline-inspired style. Crafted from high-quality, lead and BPA-free white ceramic with a glossy finish, these cups exude a sleek and polished aesthetic that complements any cat lover's collection.

Featuring a thoughtfully designed C-shaped easy-grip handle, these cups ensure a secure and comfortable hold, even during those hurried moments. Say goodbye to spills and mishaps, and enjoy the peace of mind that comes with a cup that's as practical as it is delightful.

In addition to their functional excellence, our Ceramic Cat Cups make for a delightful gift option for fellow cat enthusiasts. Their elegant design and cat-themed motif make them a charming addition to any kitchen or office space. Whether you're treating yourself or surprising a friend, these cups are bound to be a cherished addition to any cat lover's daily routine.

Elevate your coffee or tea time with the purrfect blend of style and functionality. Our Ceramic Cat Cups are a testament to our commitment to quality and design, ensuring that you not only enjoy your favorite beverages but do so in a cup that reflects your love for feline friends.

Indulge in the joy of sipping from these exquisite cat-themed cups, knowing that they're not only a delightful addition to your collection but also a safe and reliable vessel for your daily brew. Choose the size that suits you best, and let our Ceramic Cat Cups become your new favorite companion for moments of relaxation and rejuvenation.
Made From

Available in two convenient sizes – 11oz (0.33 l) and 15oz (0.44 l) – these cups are designed to cater to your caffeine needs, providing ample space for that essential morning coffee kickstart. Whether you prefer a petite pick-me-up or a more generous serving, our Ceramic Cat Cups have got you covered.

The lead and BPA-free composition of our Ceramic Cat Cups guarantees that you can savor your beverages without worrying about harmful chemicals. We prioritize your well-being and aim to provide you with a safe and enjoyable drinking experience.

11oz 15oz
Height, cm 9.50 11.40
Diameter, cm 8.00 8.40

Share
View full details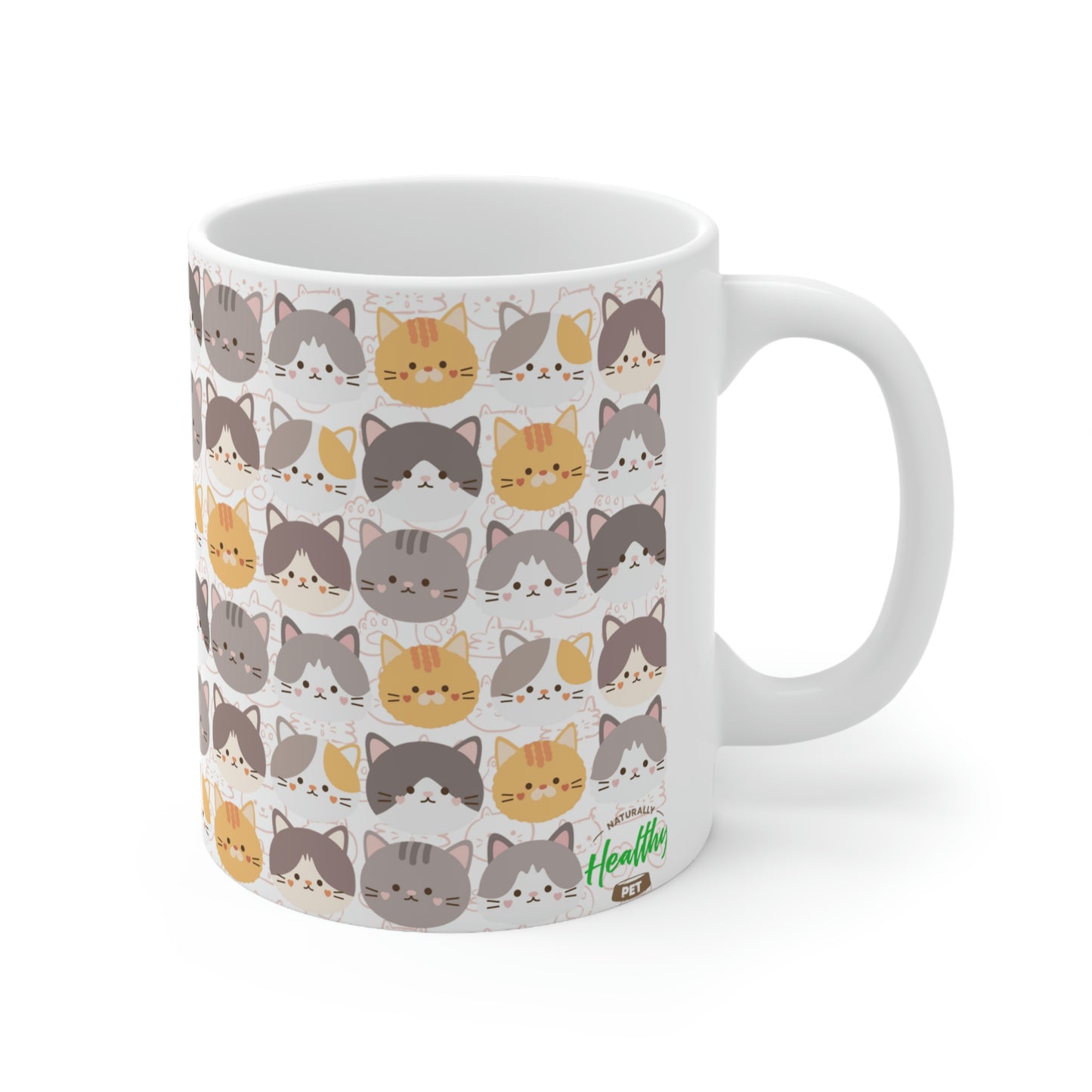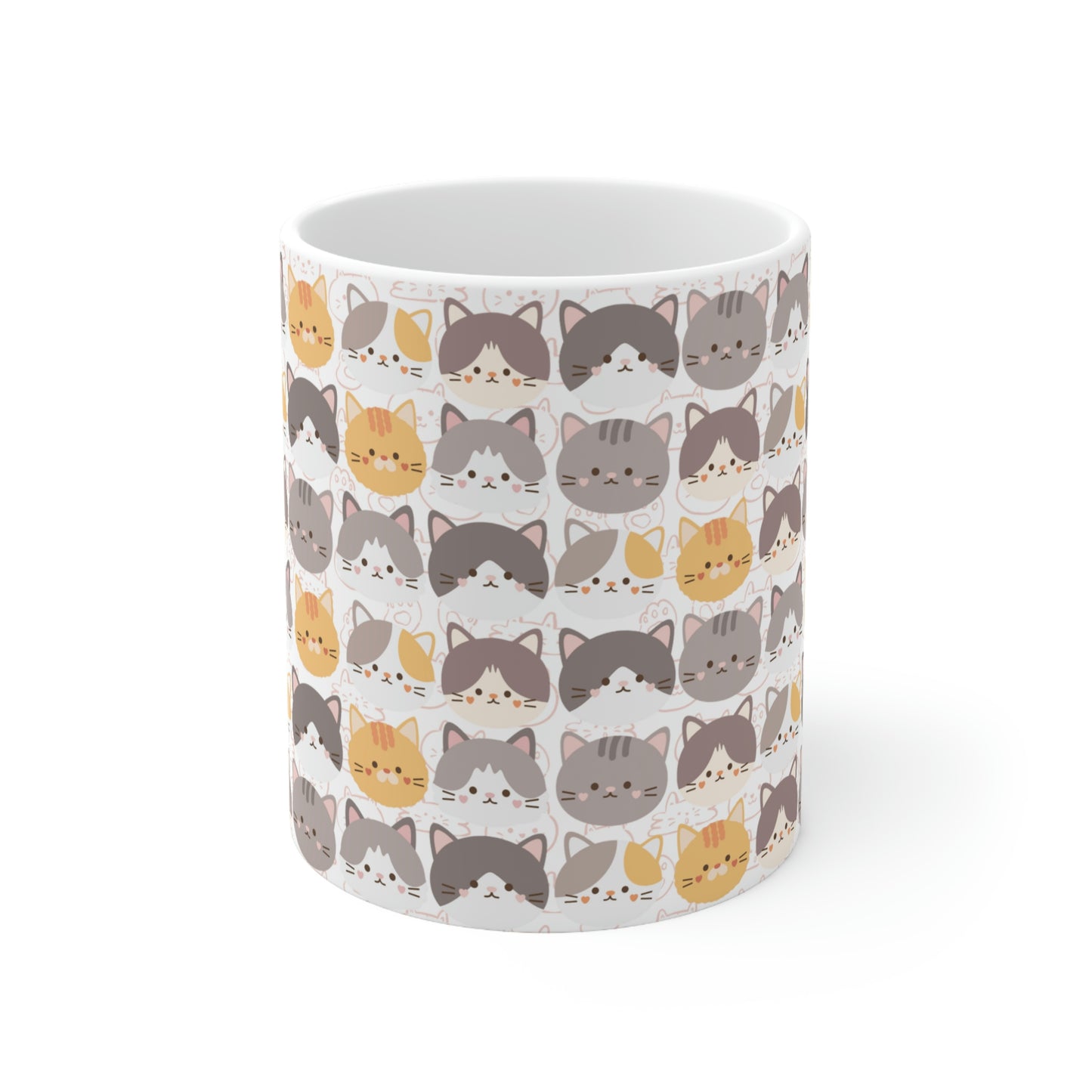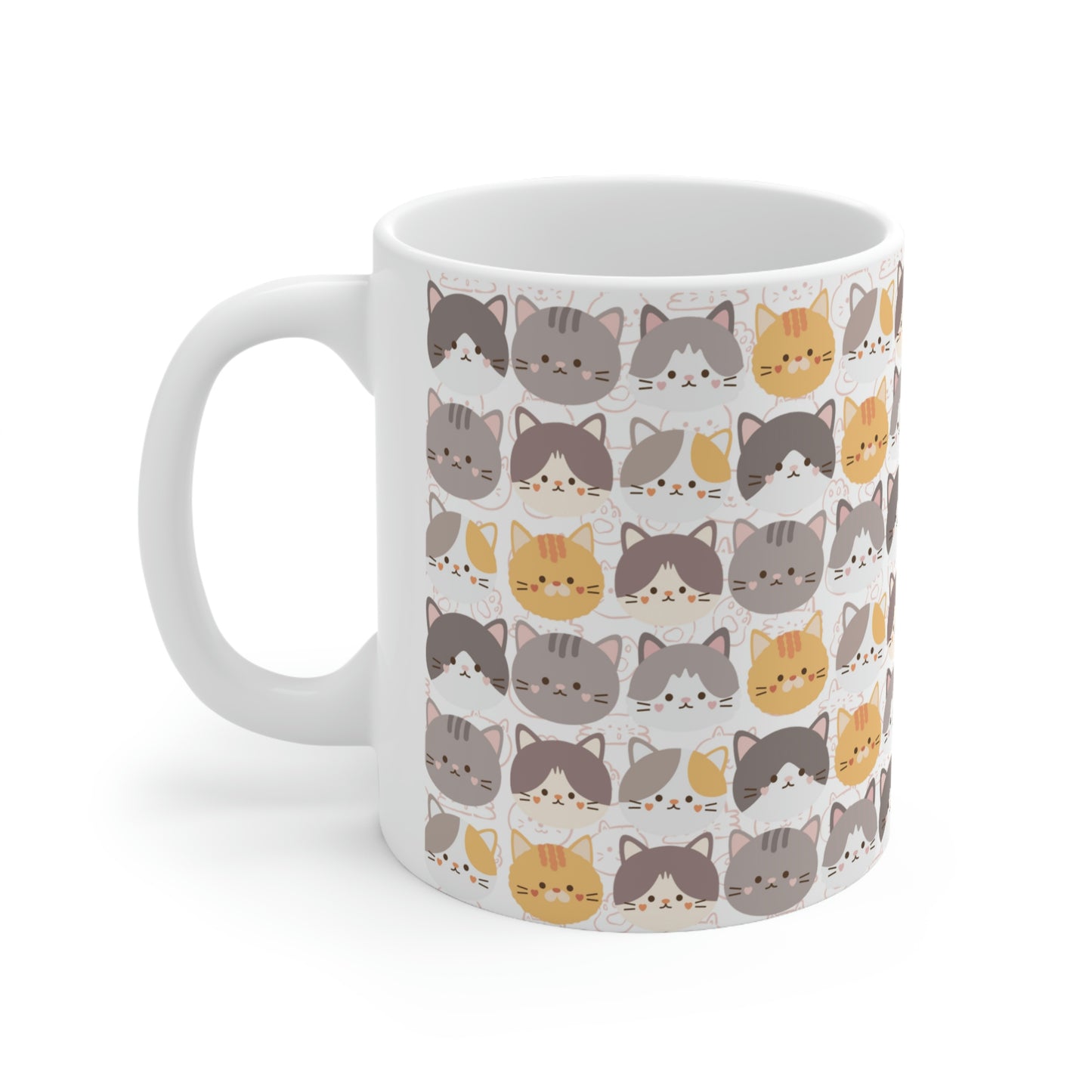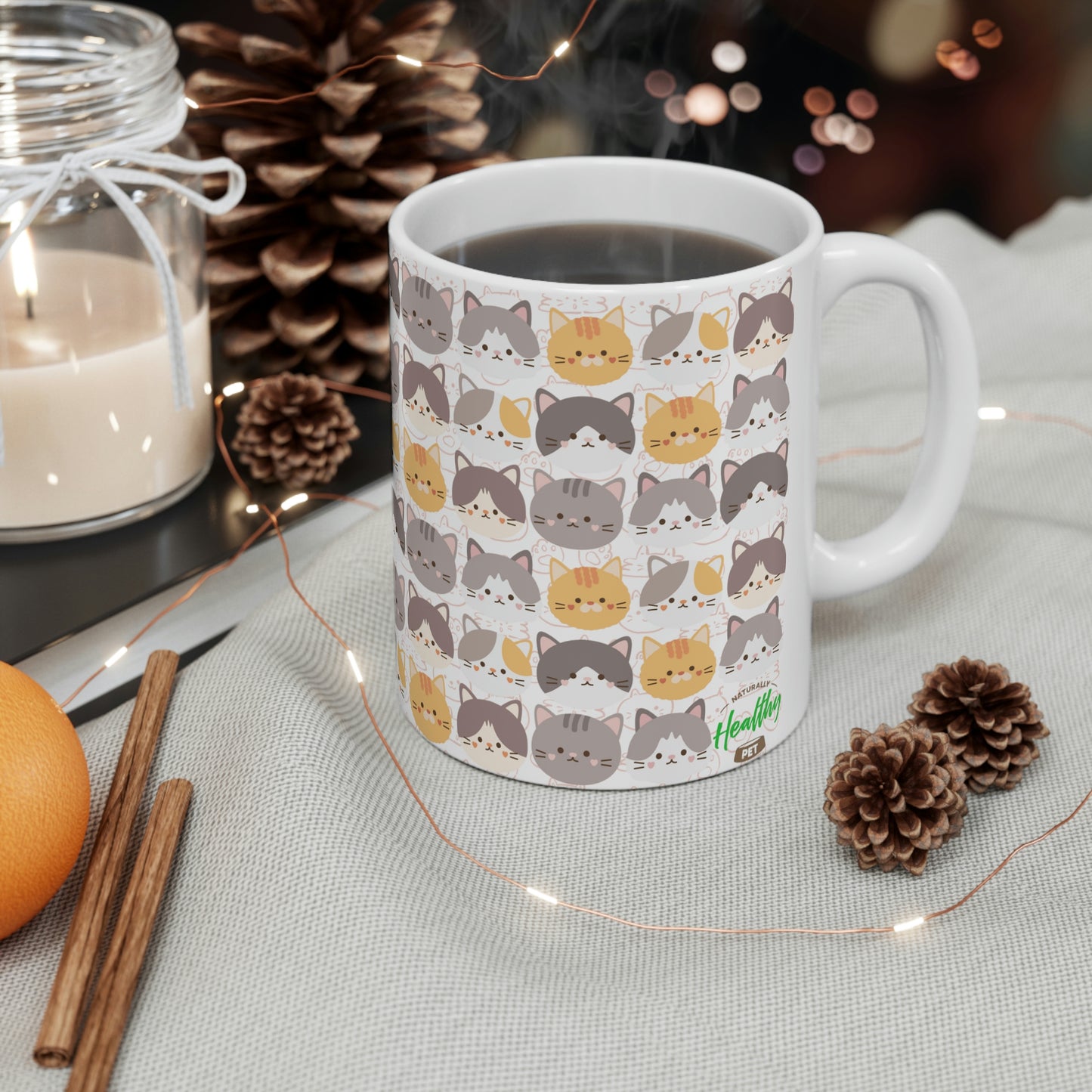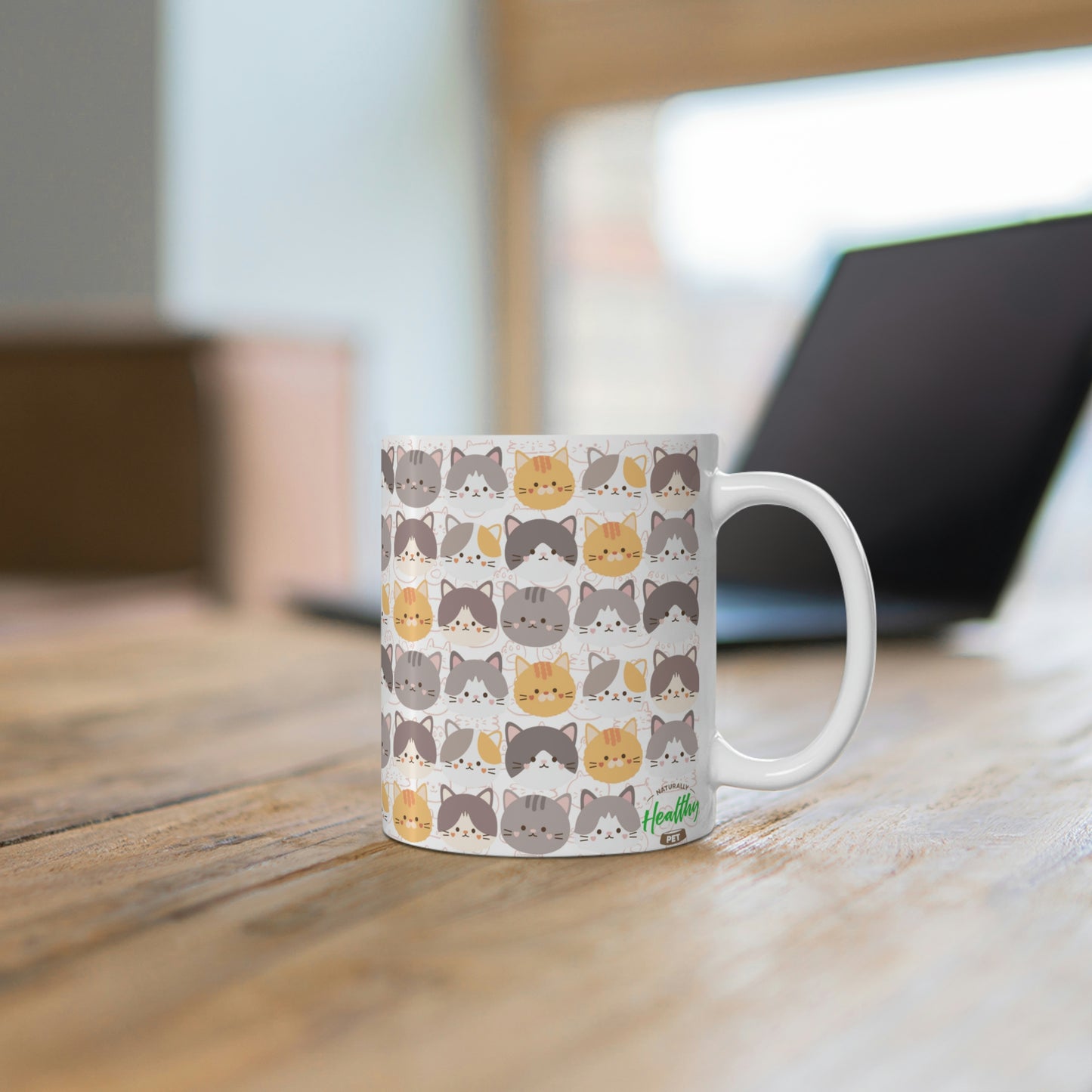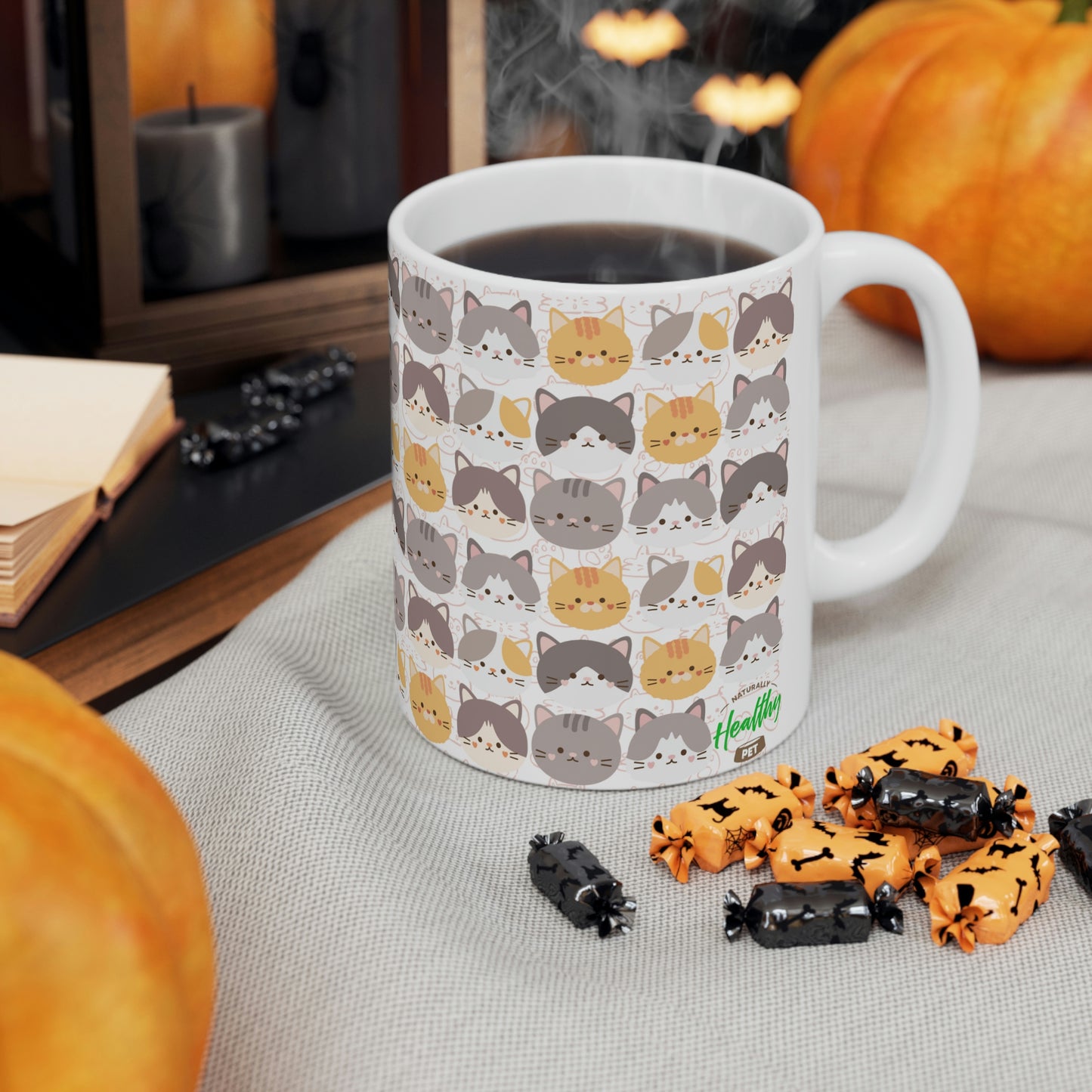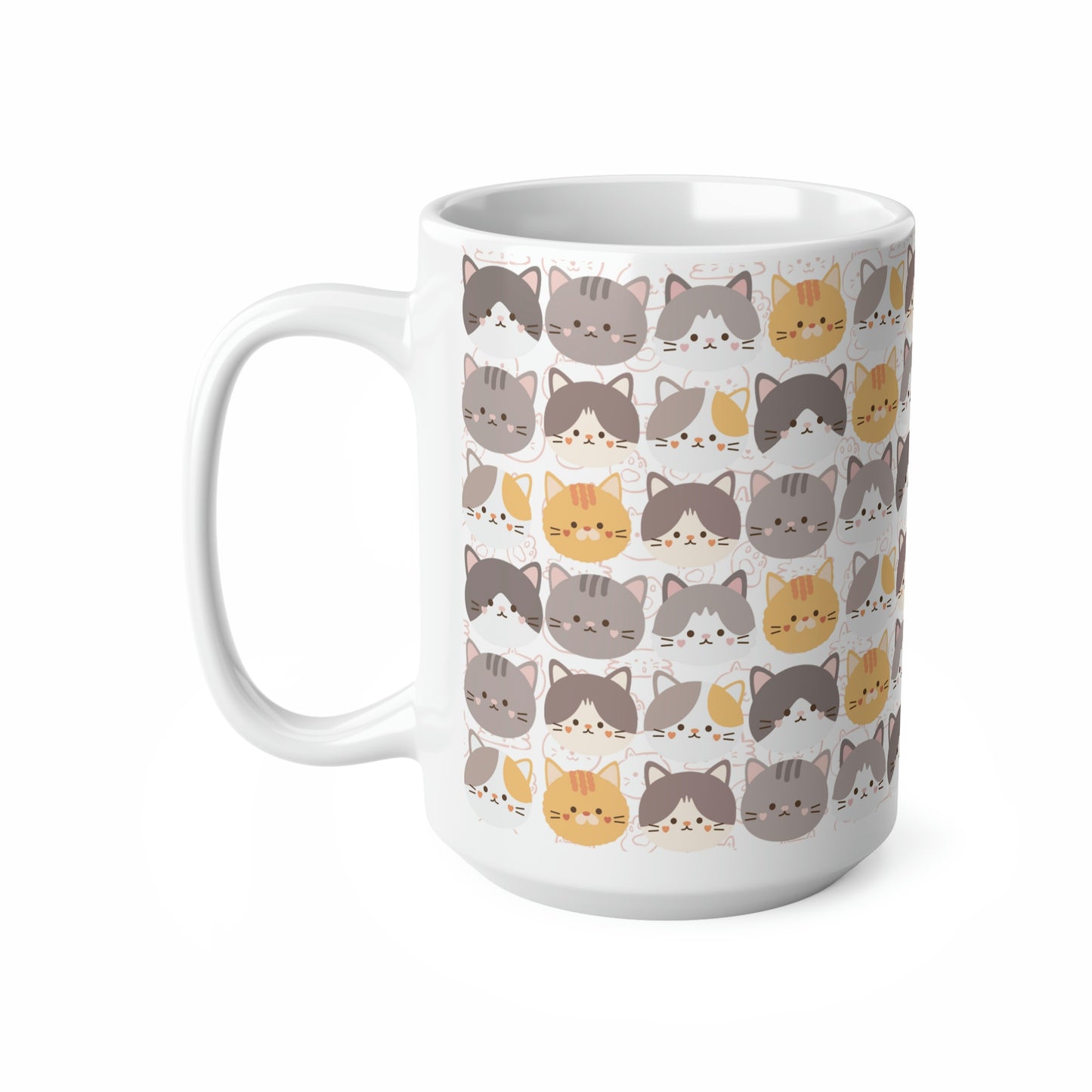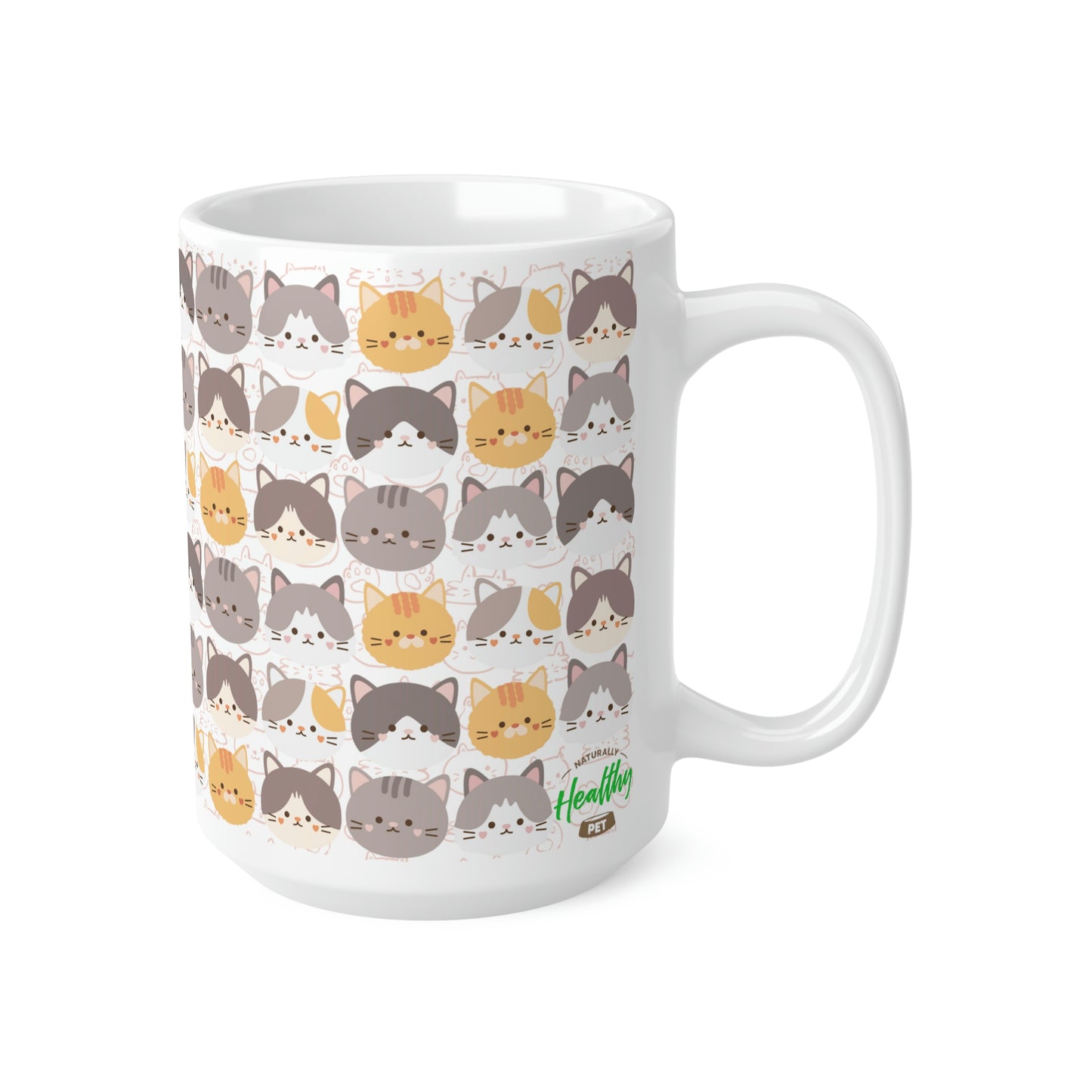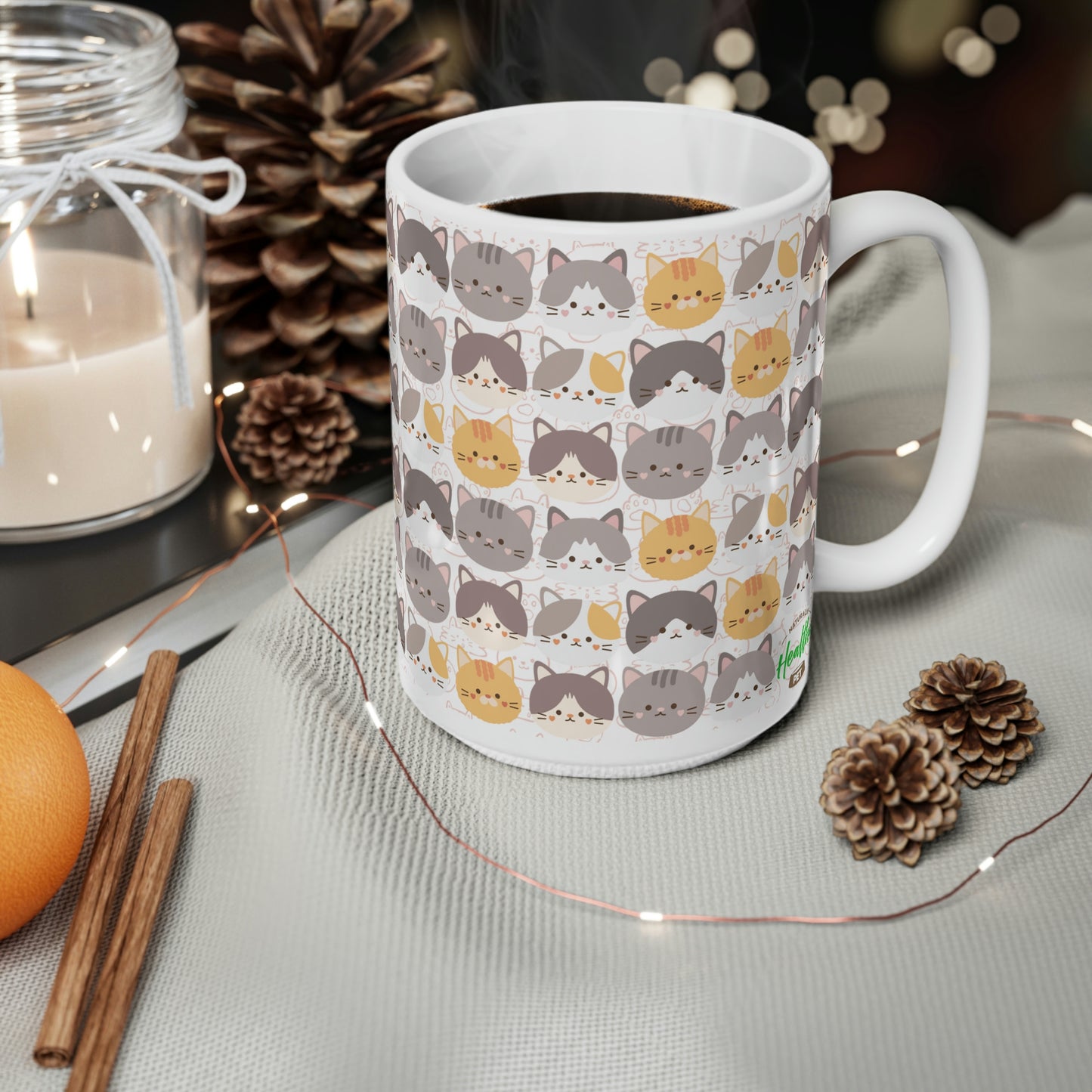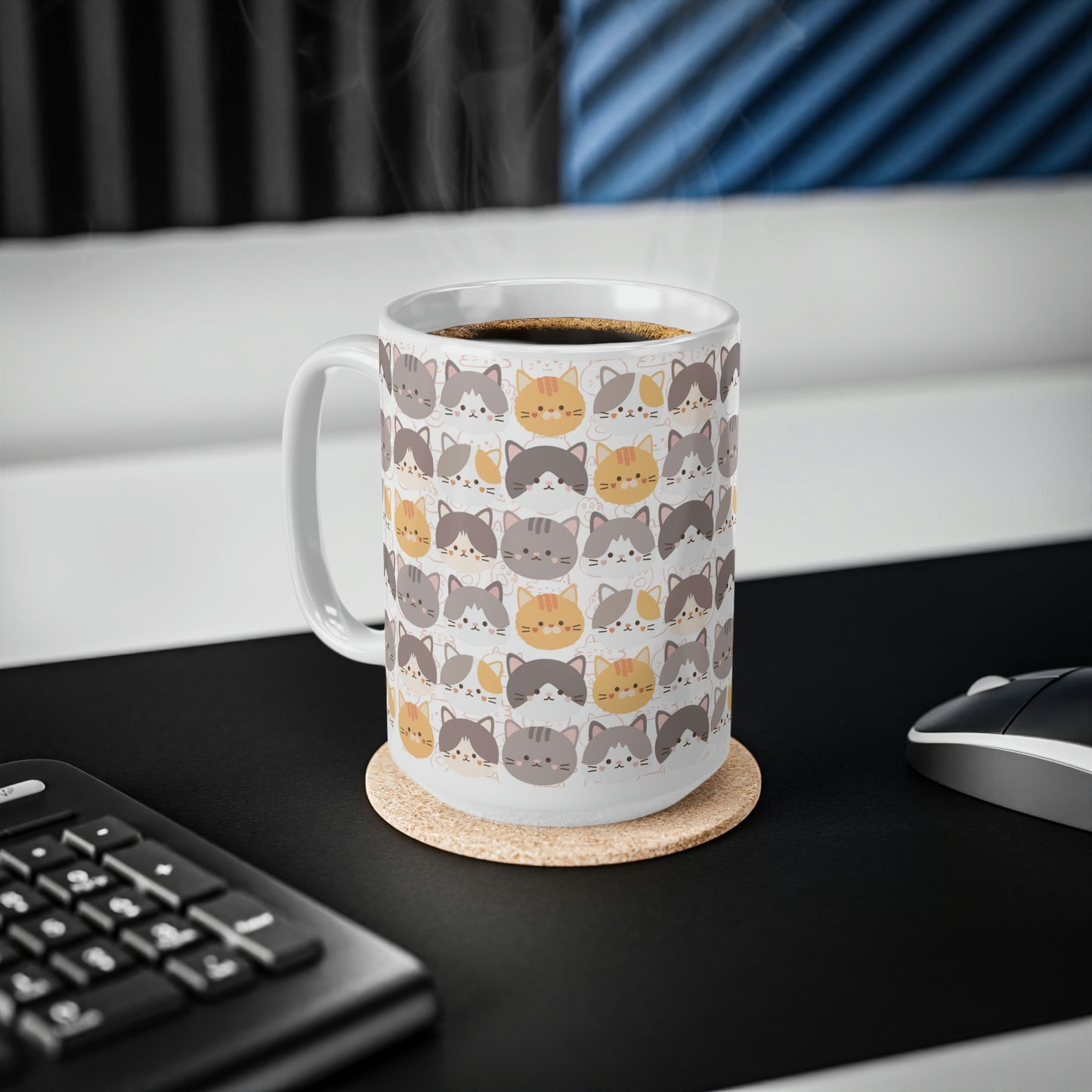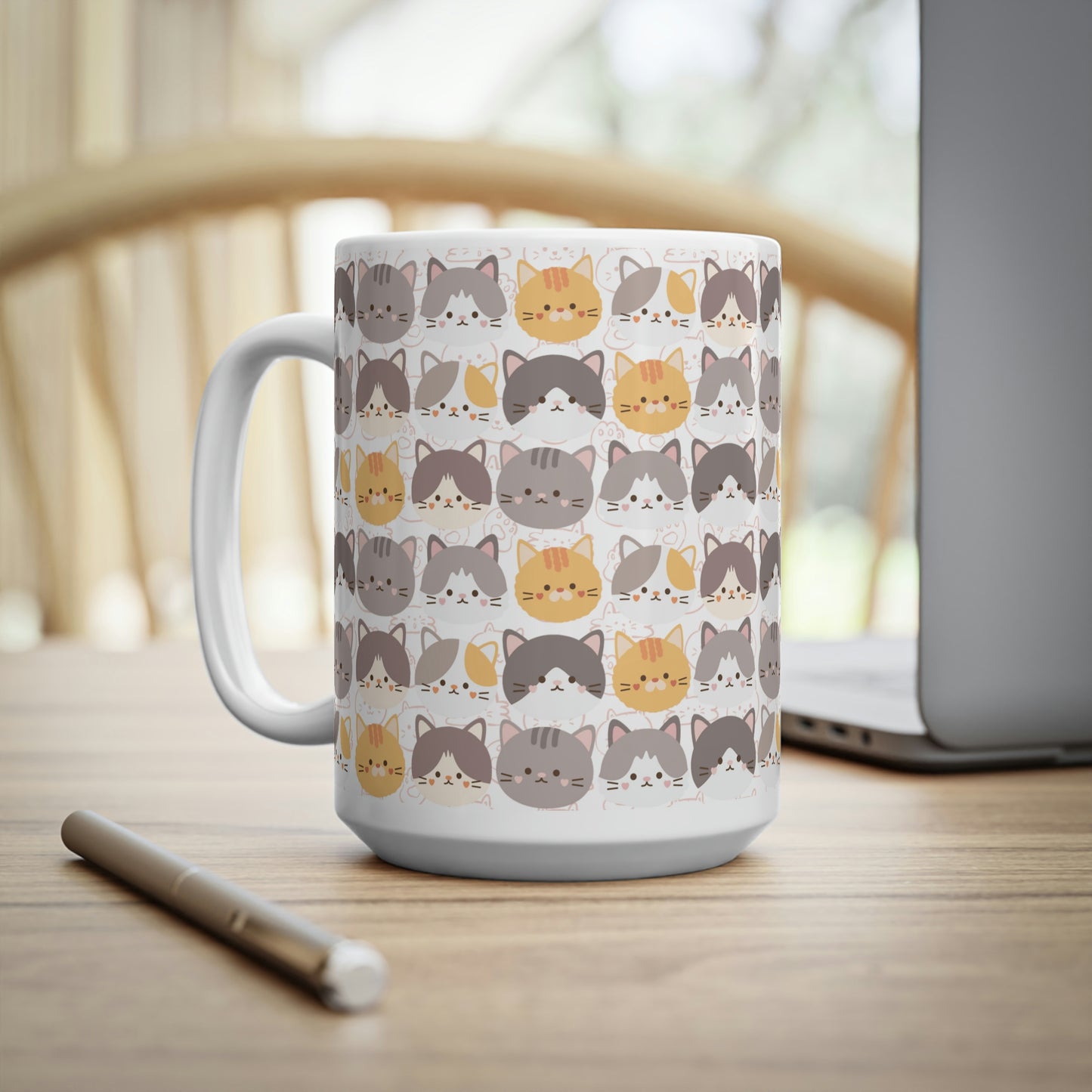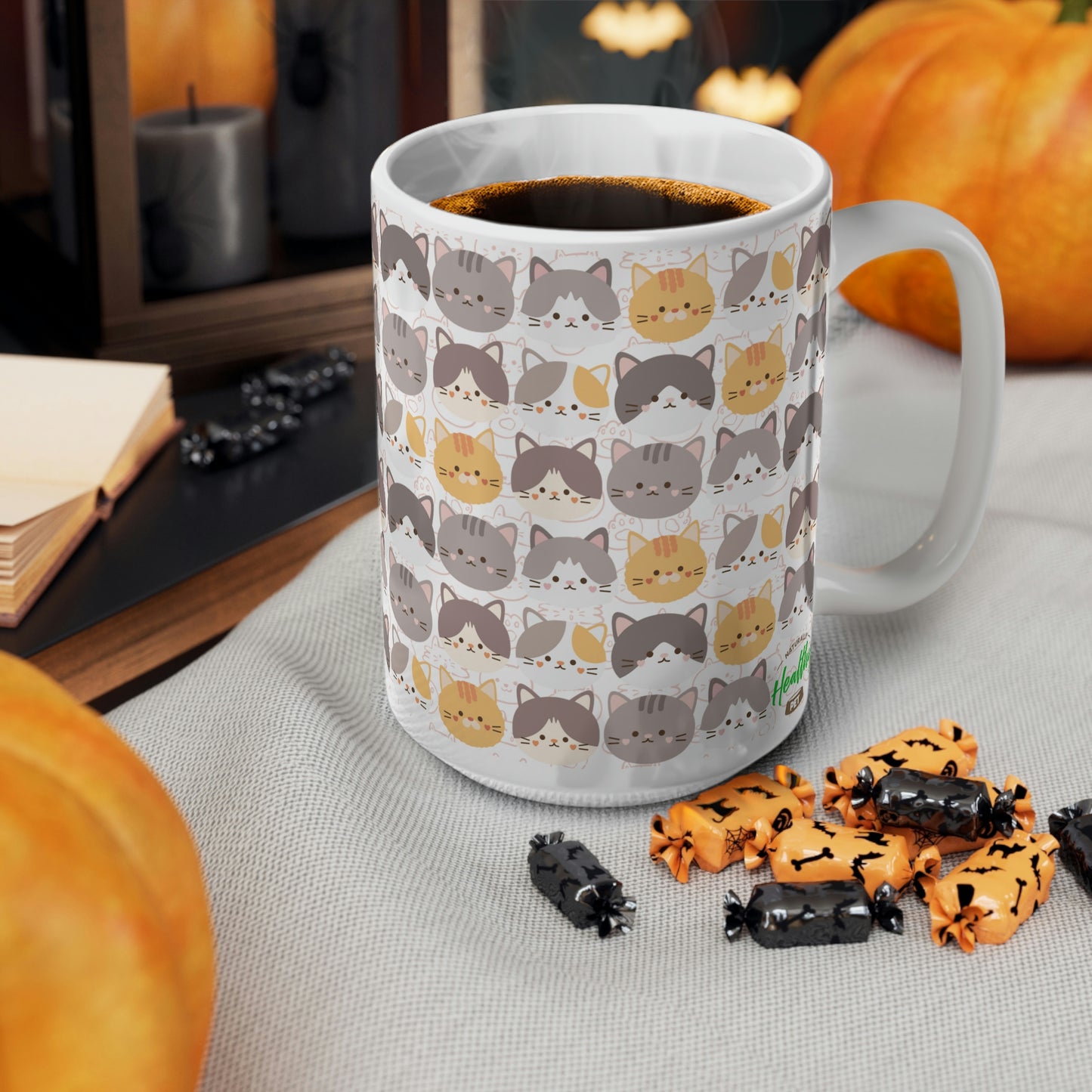 Shipping
We offer Local Delivery to multiple areas around our base, if you are interested in one of our delivery runs please check the Ordering and Delivery page to see if you are on one of our runs or contacts from the Contact Us page. No Frozen products can be shipped out by post, only by local delivery. For updates in our shop visit our Facebook Page.

If you would like to know more about us as a company, visit our page Our Story