Regular price
Sale price
£14.70
Unit price
per
Sale
Sold out
Description

Introducing our range of Braided Chews, a delightful and long-lasting treat that not only satisfies your dog's natural chewing instincts but also promotes excellent dental health. Crafted with care, these chews offer a wholesome way to indulge your furry friend while providing a range of essential benefits.

Dental Health Aid: Our Braided Chews are designed with your dog's dental hygiene in mind. The unique braided texture helps remove tartar from their teeth, supporting oral health and reducing plaque buildup. These chews are an enjoyable way to keep their teeth clean and their gums healthy.

Each chew variant offers a unique blend of protein, fat, and ash content, providing your dog with a diverse range of nutrients tailored to their dietary needs.

Wholesome and Long-lasting: Our Braided Chews are not only delicious but also offer a satisfying chewing experience that lasts. They're perfect for keeping your dog happily engaged and mentally stimulated.

Elevate your dog's treat game with our Braided Chews—a natural, nutritious, and responsibly sourced option that shows your pet just how much you care. Treat them to the goodness of buffalo, beef, camel, or goat, and watch their tails wag in delight. These chews are a testament to our commitment to providing your pet with treats that are both delicious and beneficial for their overall well-being.
Ingredients

Ingredients: We believe in offering your pet the best. Our Braided Chews are made from high-quality, single-source ingredients to ensure they get the full benefit of this natural chew:

Buffalo Braids 10pk: 100% Grass-fed Water Buffalo
Braided Beef Skin: 100% Beef
Braided Camel Skin: 100% Camel hide/skin
Braided Goat Skin: Goat

Typical Analysis


Buffalo Braids: Protein 76%, Fat 8%, Ash 5%
Braided Beef Skin: Protein 76%, Fat 8%, Ash 5%
Braided Camel Skin: Protein 81.62%, Fat 7.8%, Ash 2.25%
Braided Goat Skin: Protein 56.26%, Fat 32.49%, Ash 4.6%

Share
View full details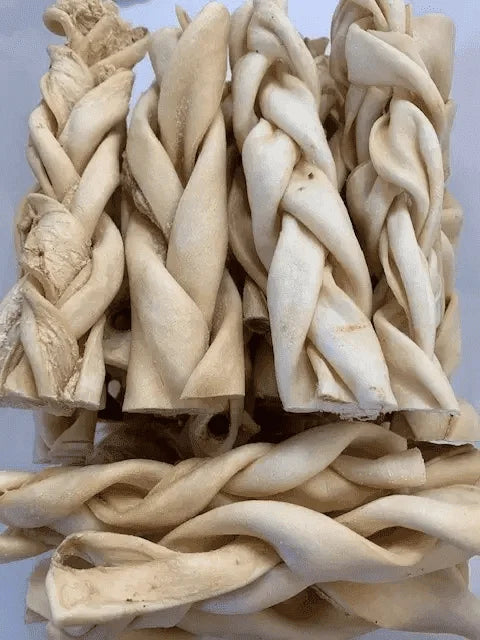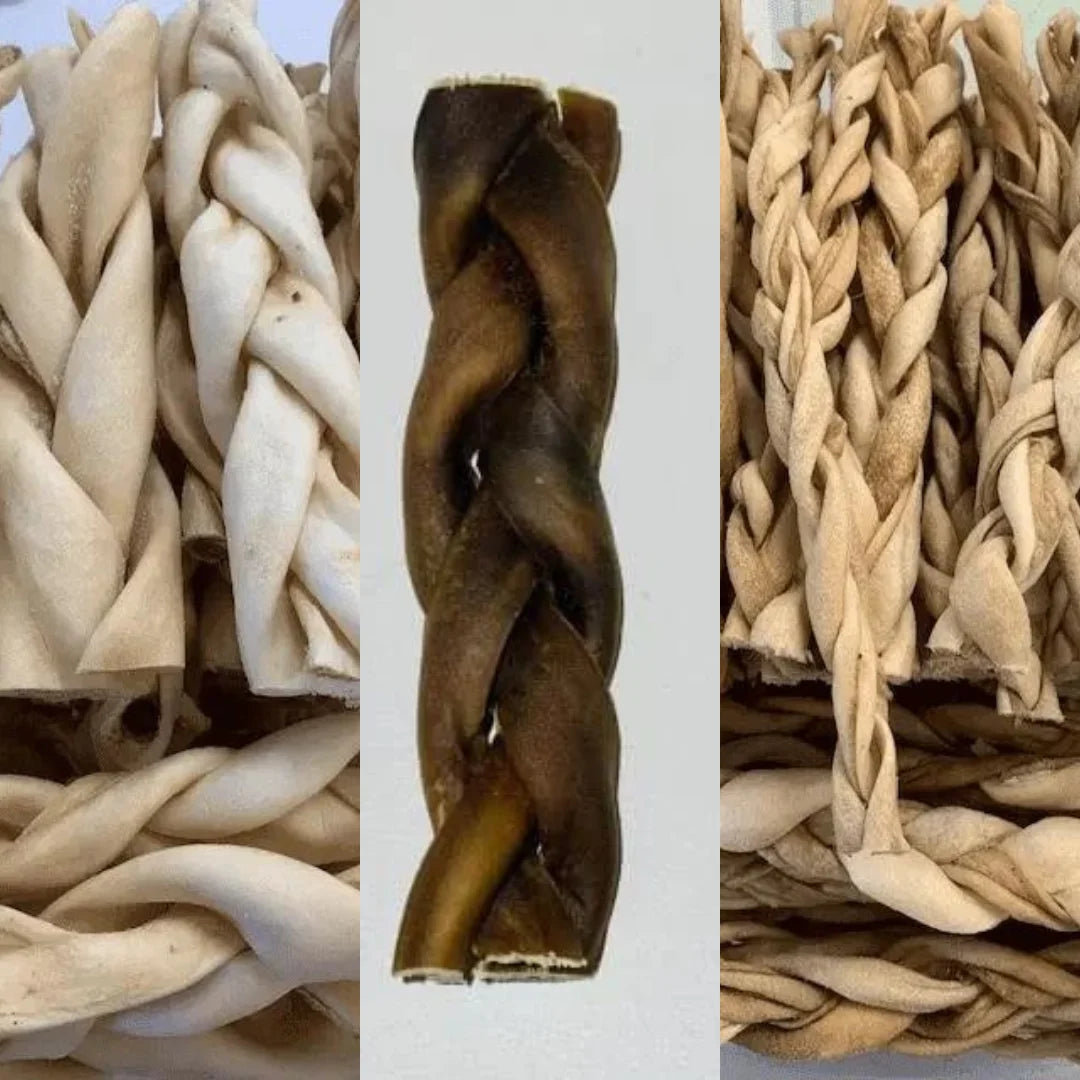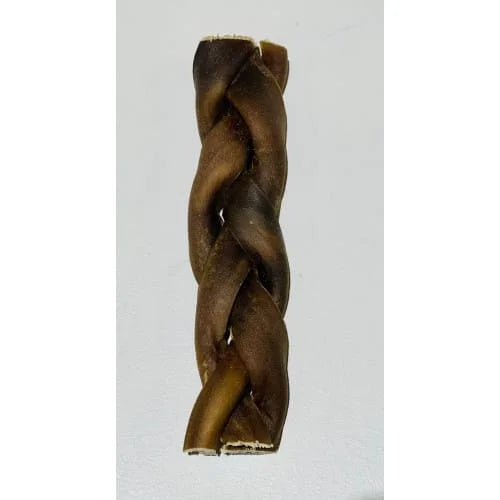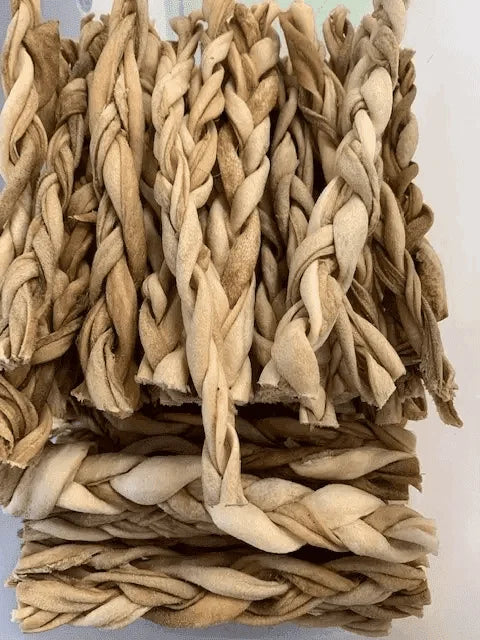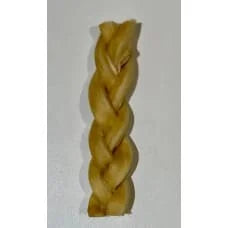 Shipping
We offer Local Delivery to multiple areas around our base, if you are interested in one of our delivery runs please check the Ordering and Delivery page to see if you are on one of our runs or contacts from the Contact Us page. No Frozen products can be shipped out by post, only by local delivery. For updates in our shop visit our Facebook Page.

If you would like to know more about us as a company, visit our page Our Story