Regular price
Sale price
£5.00
Unit price
per
Sale
Sold out
Description



Introducing the Battersea Bugs Snail Teaser – a versatile and delightful toy designed to captivate the playful spirit of both cats and dogs. Crafted with meticulous attention to detail, this charming snail teaser promises hours of interactive entertainment and mental stimulation for your furry companions.

The Battersea Bugs Snail Teaser boasts a whimsical and lifelike design, complete with a plush snail body that's irresistibly soft to the touch. Its friendly expression and vibrant colors are sure to catch the eye of your pet, encouraging them to engage in a lively game of chase and pounce. The plush material is not only gentle on your pet's paws, but also durable enough to withstand their enthusiastic play sessions.

Attached to the snail's body is an interactive teaser wand, offering an additional layer of engagement. The teaser wand is designed with a flexible and sturdy string, which holds a feathered lure at the end. The natural movement of the feathered lure mimics the flight of birds or the skittering of small creatures, triggering your pet's hunting instincts and providing them with a dynamic and enriching play experience.

The Battersea Bugs Snail Teaser is not limited to one type of pet. Both cats and dogs can enjoy the excitement it brings to playtime. For cats, it provides an outlet for their predatory nature, allowing them to stalk, bat, and pounce in a safe and controlled environment. Dogs, on the other hand, can benefit from the mental and physical stimulation it offers, making it an excellent tool for keeping them active and engaged.

Interactive play is an essential aspect of a pet's overall well-being, providing them with mental stimulation, physical exercise, and a healthy outlet for their natural instincts. The Battersea Bugs Snail Teaser excels in all these areas, making it a valuable addition to your pet's toy collection.

Safety is of utmost importance, and this teaser is designed with your pet's well-being in mind. The materials used are non-toxic and carefully selected to ensure they meet high safety standards. However, as with any pet toy, it's advisable to supervise playtime to prevent any potential accidents.

In conclusion, the Battersea Bugs Snail Teaser is a delightful and engaging toy that promises endless hours of fun for your furry friend. Its plush snail body, coupled with the interactive teaser wand, creates an enriching play experience for both cats and dogs. Invest in this versatile and entertaining toy to provide your pet with hours of joy and mental stimulation.

Share
View full details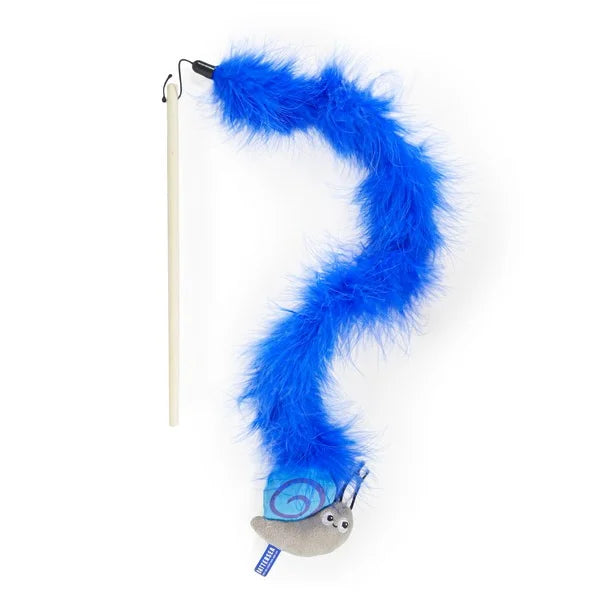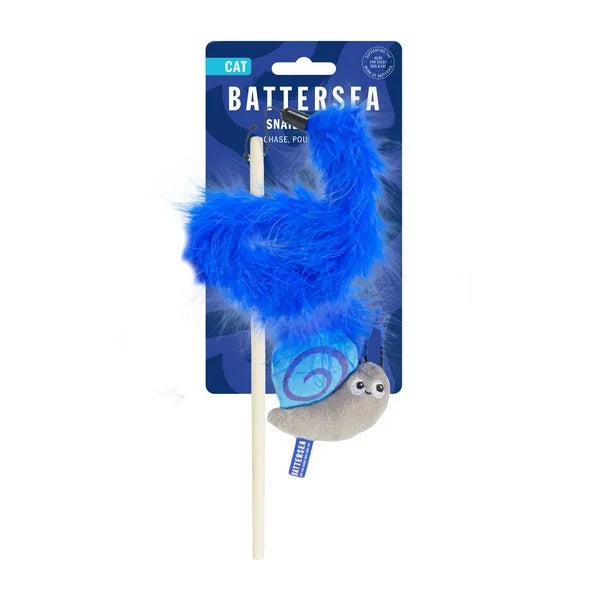 Shipping
We offer Local Delivery to multiple areas around our base, if you are interested in one of our delivery runs please check the Ordering and Delivery page to see if you are on one of our runs or contacts from the Contact Us page. No Frozen products can be shipped out by post, only by local delivery. For updates in our shop visit our Facebook Page.

If you would like to know more about us as a company, visit our page Our Story