Dougies
Regular price
Sale price
£2.05
Unit price
per
Sale
Sold out
Share
Introducing MJ Petfoods' Boneless Beef Tripe - a testament to our commitment to providing the finest, locally sourced nutrition for your beloved pets. We prioritize Yorkshire-based suppliers to minimize our carbon footprint, ensuring that your pets receive nothing but the best. We go a step further by incorporating free-range ingredients whenever possible, believing that a happy, healthy animal contributes to a healthier, happier meal.
Tailored for working dogs, our Complimentary Single Protein food comes in convenient 140g blocks, totaling 560g per pack. This thoughtful portioning simplifies mealtime. With an approximate bone content of 10%, it offers a balanced blend of essential nutrients for your canine companion.
To serve, simply defrost overnight in the refrigerator. Please note that our Boneless Beef Tripe is best used within 48 hours to ensure maximum freshness and nutritional value. As with any raw meat, remember to wash your hands thoroughly after handling to maintain hygiene and safety.
Priced per 520g pack, our Boneless Beef Tripe offers exceptional value for a high-quality, locally sourced product. We take pride in providing premium nutrition at a price point that reflects our dedication to both your pets and your wallet.
Ingredients:
Our Boneless Beef Tripe is composed of 100% British Green Tripe. This single protein source ensures a pure and unadulterated meal, free from unnecessary additives or fillers. With such transparency in our ingredient list, you can trust that you're providing your pet with a meal that aligns perfectly with their natural dietary needs.
Nutritional Analysis:
Crude Protein: 14.1%
Crude Fibre: 1.7%
Moisture: 72.8%
Ash: 1.4%
Total Fat: 10%
These values reflect the rich nutritional profile of our Boneless Beef Tripe. From the protein content that supports muscle health to the balanced fat levels, this meal is crafted to cater to the overall well-being of your pet.
Experience the benefits of locally sourced, single protein nutrition with our Boneless Beef Tripe. Treat your pet to a meal that's not only delicious but also reflects our dedication to quality, sustainability, and their overall health. Your pet deserves the best, and with MJ Petfoods, that's exactly what they'll get.
View full details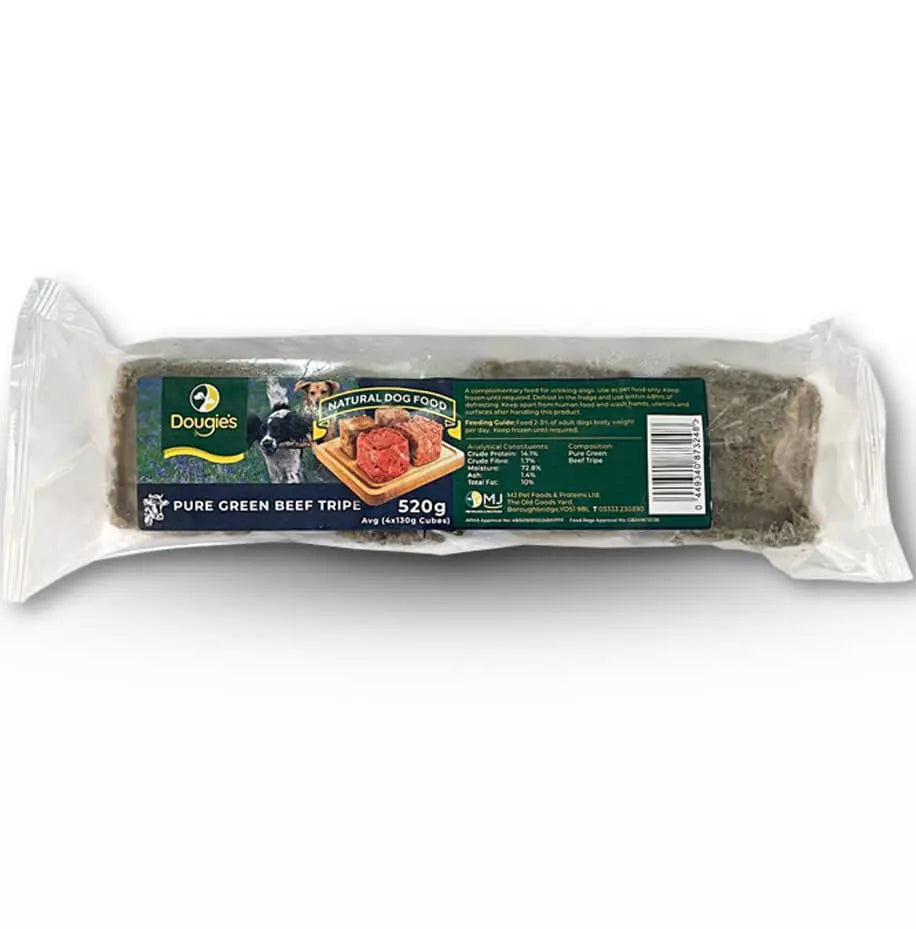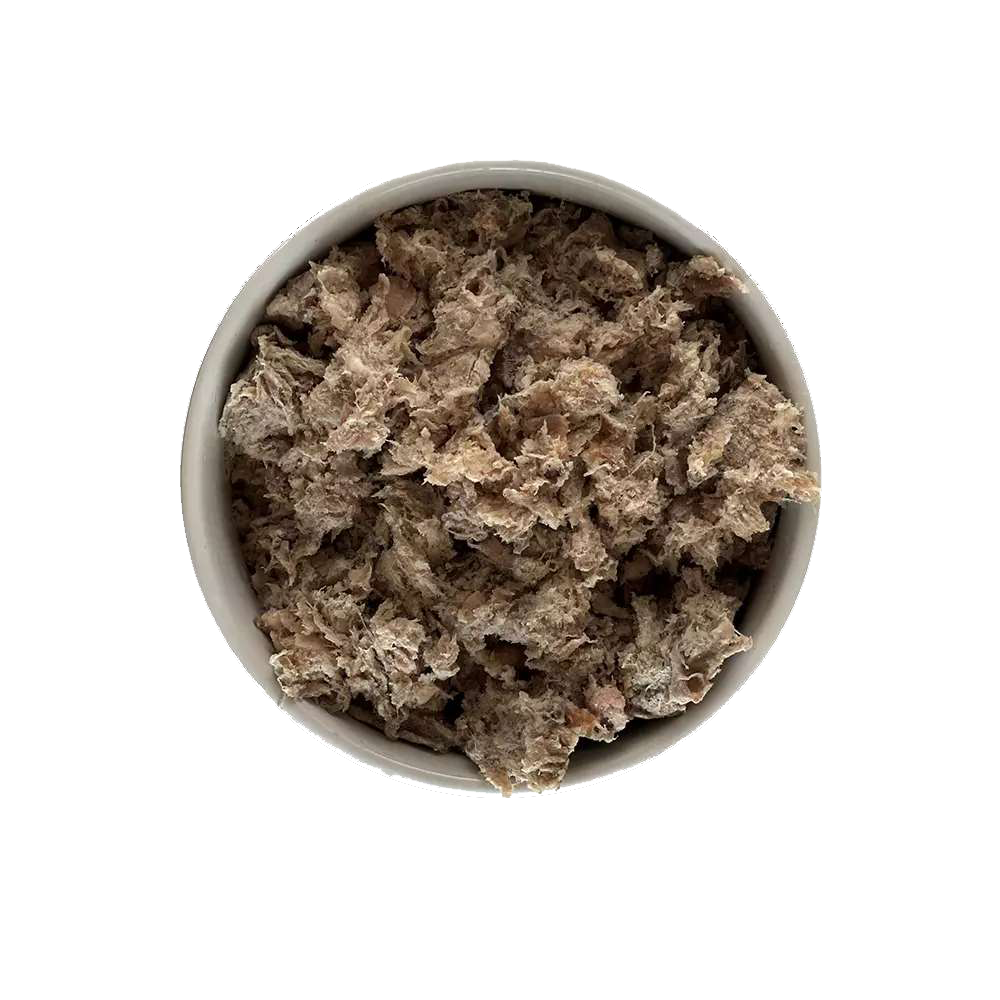 Shipping
We offer Local Delivery to multiple areas around our base, if you are interested in one of our delivery runs please check the Ordering and Delivery page to see if you are on one of our runs or contacts from the Contact Us page. No Frozen products can be shipped out by post, only by local delivery. For updates in our shop visit our Facebook Page.

If you would like to know more about us as a company, visit our page Our Story