Regular price
Sale price
£7.45
Unit price
per
Sale
Sold out
Share
Treat Your Pup to Anco Naturals Goat Rolls for Dental Health and Delightful Chewing
Looking for a natural and durable chew for your furry friend? Anco Naturals Goat Rolls are the answer. These rolls offer a fantastic and long-lasting chewing experience that dogs adore, while also providing essential dental benefits.
The Perfect Dental Aid:
Maintaining your dog's dental health is a crucial part of responsible pet ownership. Our Goat Rolls are an excellent aid in this endeavor. They assist in removing tartar from your dog's teeth, promoting healthy gums and overall dental hygiene.
Ideal for Sensitive Pups:
Goat meat is a wonderful alternative protein source, especially for dogs with common protein allergies or sensitivities. It's a gentle and easily digestible option, making it suitable for a wide range of dogs, even those with dietary restrictions.
Ethically Sourced and High Quality:
At Anco Naturals, we're committed to providing premium products that you can trust. Our Goat Rolls are sourced from animals raised on ethical farms in Europe, ensuring that your pup receives only the finest quality treats.
Key Benefits at a Glance:
100% Goat: A single, high-quality protein source for purity and nutrition.
Hypoallergenic: Suitable for dogs with allergies or sensitivities to more common proteins.
No Additives: Free from chemical additives, preservatives, and flavorings for a pure and natural treat.
Choose the Perfect Size for Your Pup:
Available in three sizes to suit different breeds and chewing preferences:
Medium (15cm)
Large (30cm)
Giant (50cm)
Treat your furry companion to the wholesome goodness and dental benefits of Anco Naturals Goat Rolls. Whether as a reward or a daily treat, these rolls are sure to bring tail-wagging joy to your pup's day.
Ingredients
100% Goat
Typical Analysis
Protein 56.26%
Fat 32.49%
Ash 4.6%
View full details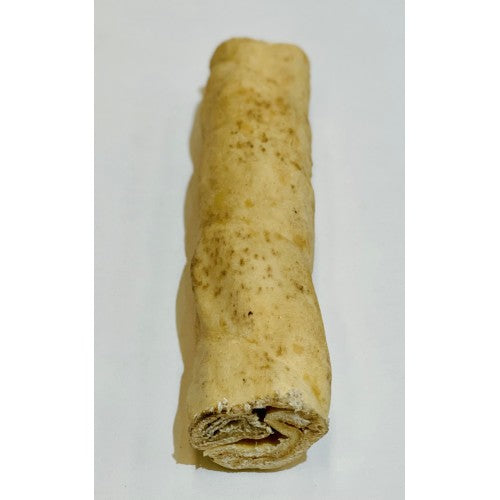 Shipping
We offer Local Delivery to multiple areas around our base, if you are interested in one of our delivery runs please check the Ordering and Delivery page to see if you are on one of our runs or contacts from the Contact Us page. No Frozen products can be shipped out by post, only by local delivery. For updates in our shop visit our Facebook Page.

If you would like to know more about us as a company, visit our page Our Story