The Dogs Butcher
Regular price
Sale price
£4.50
Unit price
per
Sale
Sold out
Share
Introducing our delectable Duck Tongues, a fantastic chewy raw treat that's sure to delight your furry friend. These treats are available in convenient 500g packs, making them a perfect addition to your pet's snack options.
Crafted with care, these Duck Tongues provide a satisfying chewing experience that pets love. The natural texture and rich flavor of the treat will captivate your pet's senses, keeping them engaged and content. Whether it's for chewing pleasure or a tasty reward, our Duck Tongues are an excellent choice.
We prioritize the health and well-being of your furry companion, which is why we source only the finest quality ingredients for our treats. Our Duck Tongues are a testament to our commitment to providing top-notch products for your beloved pet.
Beyond their delicious taste, these treats offer a range of benefits. Chewing on these Duck Tongues can help promote dental health by reducing plaque and tartar buildup. Additionally, they serve as a source of essential nutrients that contribute to your pet's overall well-being.
At Naturally Healthy Pet, we believe in offering pets natural, unprocessed options for optimal health. Our Duck Tongues are just that—raw and unaltered, preserving their natural goodness and flavor. This raw form ensures that your pet receives the full spectrum of nutrients they need to thrive.
Treat your furry companion to the wholesome goodness of our Duck Tongues. With no artificial additives or processing, you can trust that you're providing the very best. Watch as they enjoy the satisfaction of a tasty, protein-rich treat that supports their overall well-being. Choose our Duck Tongues for a high-quality, natural treat that your pet will love.
Moisture 70.7, Protein 15.6, Fat 12.6, Ash 1, Fibre 0.1
View full details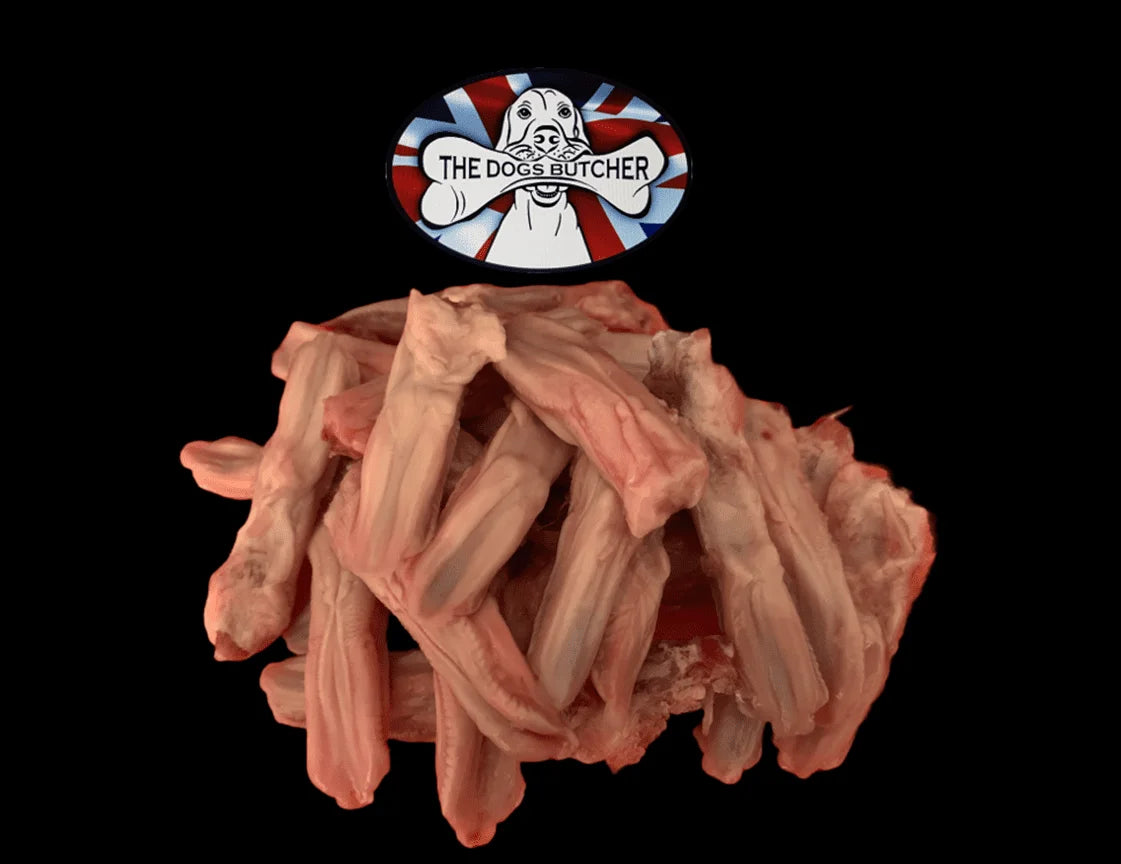 Shipping
We offer Local Delivery to multiple areas around our base, if you are interested in one of our delivery runs please check the Ordering and Delivery page to see if you are on one of our runs or contacts from the Contact Us page. No Frozen products can be shipped out by post, only by local delivery. For updates in our shop visit our Facebook Page.

If you would like to know more about us as a company, visit our page Our Story