Regular price
Sale price
£1.99
Unit price
per
Sale
Sold out
Description

Indulge your furry friend in the pure, natural goodness of our Beef/Bully Throttle/Trachea treats—a true delight for avid chewers and a guaranteed crowd-pleaser. Crafted with care, these treats come in various sizes to cater to dogs of all preferences and sizes.

Beef Cut/Short Trachea (500g packs): These compact yet hearty treats are perfect for dogs who enjoy a substantial chew. Sourced from premium beef, they provide a satisfying and flavorful chewing experience.

Bully (Beef) Medium Single (18-25cm): For dogs who prefer a more substantial chew, our medium-sized Bully treats are an ideal choice. Ranging from 18-25cm in length, they offer a longer-lasting snacking option.

Bully (Beef) Giant Single (45-50cm): Designed for larger dogs or those with a penchant for longer chews, our Giant Bully treats measure an impressive 45-50cm. They're a fantastic choice for dogs who relish a truly substantial chew.

Key Features:

No Artificial Additives: Our treats are free from artificial colorings, fragrances, flavors, preservatives, and additives. We believe in providing your pet with treats that are pure, unadulterated, and naturally delicious.

Gluten-Free: These treats are a fantastic option for dogs with gluten sensitivities, ensuring that every pup can enjoy a wholesome and satisfying snack.

100% Natural: Our Beef/Bully Throttle/Trachea treats contain nothing but pure beef, allowing your pet to enjoy a treat that aligns with their natural dietary needs.

Treat your beloved companion to the naturally better goodness of our Beef/Bully Throttle/Trachea treats. With each chew, they'll experience a snack that's as close to nature as it gets, offering a range of benefits for their health and well-being. Elevate their treat time with the quality and taste they deserve.

Typical Analysis



Protein: 69.0%: These treats are a rich source of high-quality protein, providing essential nutrients to support muscle health and overall vitality.

Fat: 16.0%: The moderate fat content contributes to the treat's palatability and provides a source of energy.

Ash: 5.0%: This mineral content is an indicator of the treat's overall nutritional value, supporting various aspects of your pet's well-being
Share
View full details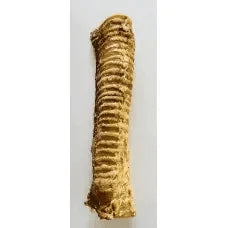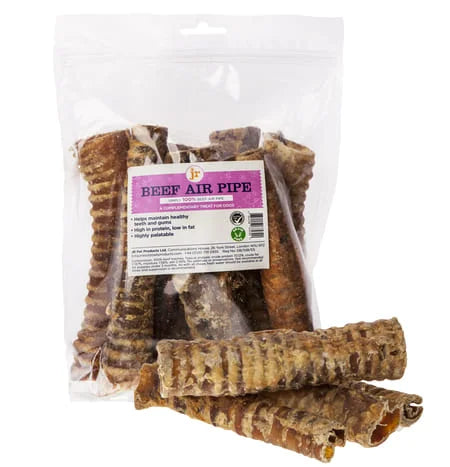 Shipping
We offer Local Delivery to multiple areas around our base, if you are interested in one of our delivery runs please check the Ordering and Delivery page to see if you are on one of our runs or contacts from the Contact Us page. No Frozen products can be shipped out by post, only by local delivery. For updates in our shop visit our Facebook Page.

If you would like to know more about us as a company, visit our page Our Story