Regular price
Sale price
£3.99
Unit price
per
Sale
Sold out
Share
Introducing our premium Cow Horns, a truly robust treat designed to provide your dogs with hours of chewing satisfaction. These horns are not only exceptionally durable, but they also offer a unique inside structure that divides into two distinct treats, doubling the delight for your furry friend.
Tailored for Power-Chewers, our Cow Horns come in two sizes, ensuring a lasting chewing experience that can stand up to even the most determined jaws. The act of chewing itself triggers the release of serotonin, a natural neurotransmitter associated with feelings of calm and contentment. Treat your dog to a calming experience while they enjoy this long-lasting chew.
Sold individually, each Cow Horn is a testament to quality and endurance. Crafted from 100% Beef, these horns contain no additional ingredients—only pure, natural goodness.
Nutritional Profile:
Protein: 66%
Fat: 12%
Ash: 8%
Our Cow Horns are a powerhouse of protein, with 66% protein content, making them an excellent addition to your dog's diet. The moderate fat content of 12% ensures a balanced profile that supports your dog's health and vitality. The ash content of 8% indicates the mineral content, contributing to overall well-being.
Say goodbye to artificial additives and unnecessary fillers. Our Cow Horns contain only what matters—100% Beef. We believe in providing your pet with treats that are pure, natural, and tailored to their health.
Elevate your dog's treat game with our Cow Horns. Whether your dog is a power-chewer or simply loves a satisfying chew, these horns are sure to become a favorite. Experience the joy of offering a treat that not only entertains, but also supports your dog's overall well-being. Choose quality, choose durability, choose Cow Horns.
View full details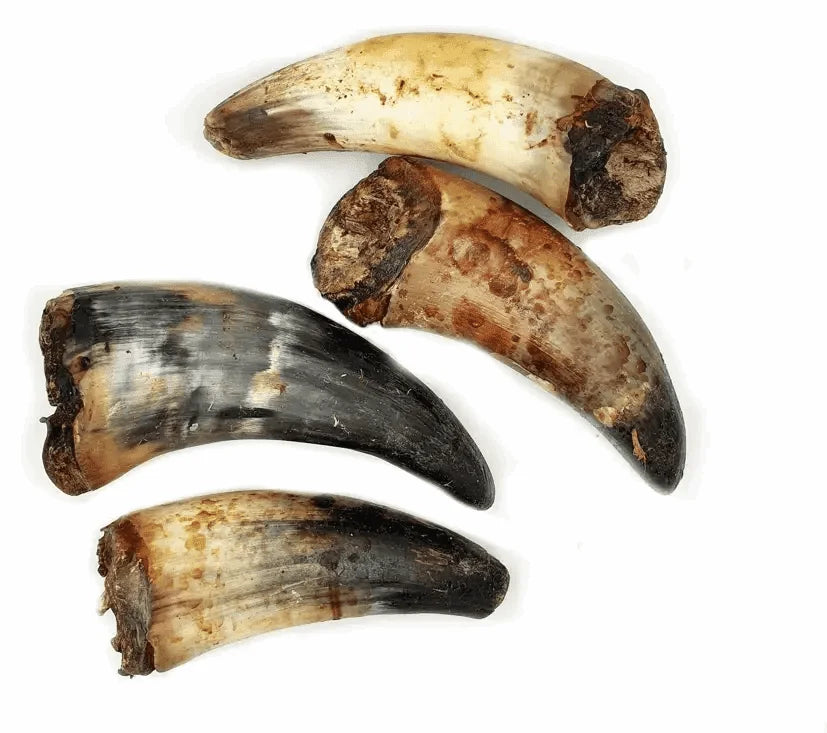 Shipping
We offer Local Delivery to multiple areas around our base, if you are interested in one of our delivery runs please check the Ordering and Delivery page to see if you are on one of our runs or contacts from the Contact Us page. No Frozen products can be shipped out by post, only by local delivery. For updates in our shop visit our Facebook Page.

If you would like to know more about us as a company, visit our page Our Story